Rise in kidnappings sparks fear among people of As-Suwayda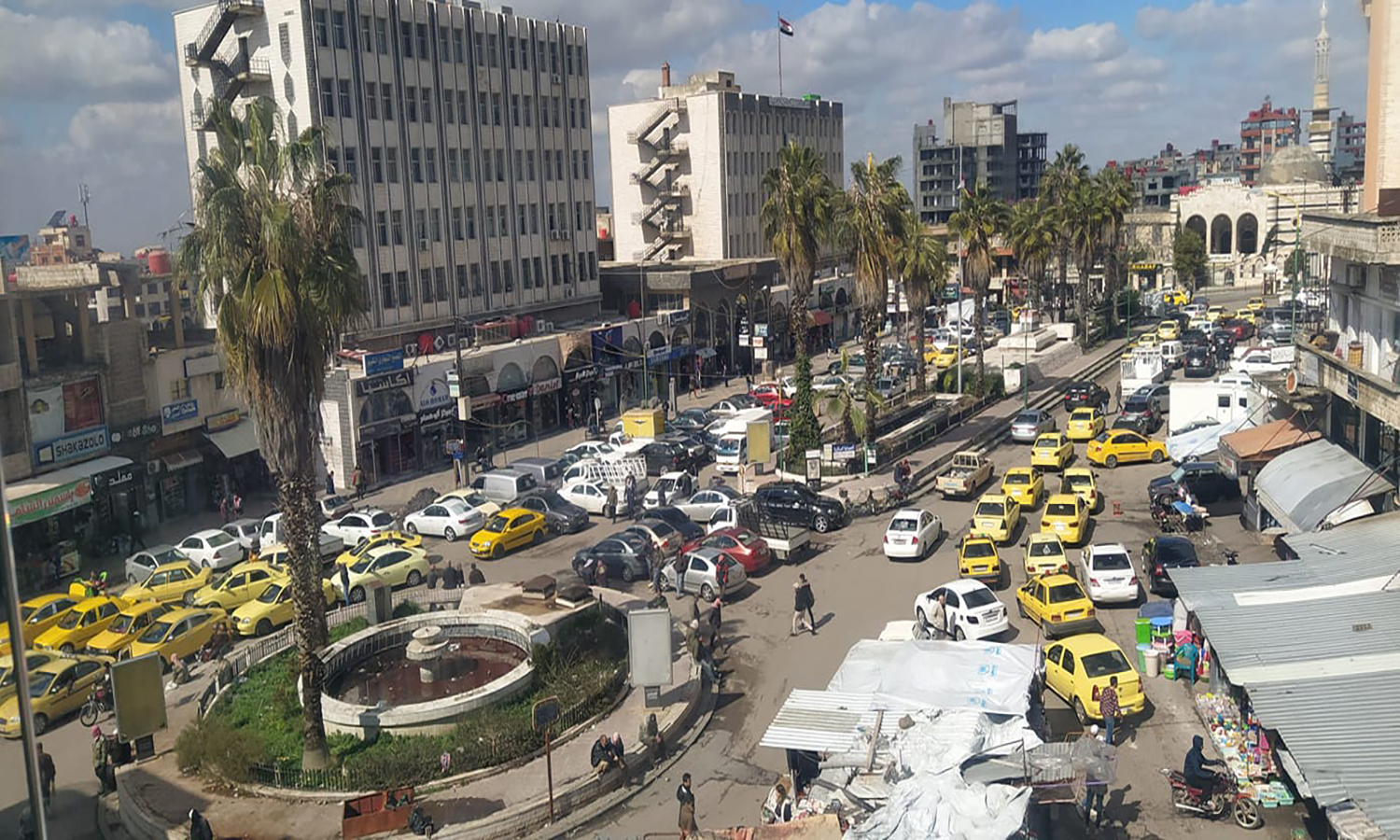 Enab Baladi – As-Suwayda
As-Suwayda, southern Syria, has recently seen a sudden rise in kidnappings, driven by heightened tensions between the local armed factions and some armed groups affiliated with the Syrian regime and its security apparatus in the governorate. 
During the period from May to September, more than ten people were kidnapped in As-Suwayda. A few days ago, Youssef al-Numeir was abducted by unidentified persons, who demanded a ransom of 100 thousand dollars from his family in order to secure his release. This sparked fears and tension among As-Suwayda's people for the lives of their beloved ones, including relatives and friends, in the city once again. 
Fears and accusations
Civilians from the town of Attil told Enab Baladi that the people of Attil accused the Falhout armed group of taking part in kidnappings occurring in the southern governorate of As-Suwayda. They saw a bunch of cars near Falhout's house, believed to be involved in carrying out abductions.
Majd al-Abdullah, a resident of al-Qurayya town, was kidnapped on 18 July. The kidnappers sought a ransom of 250,000 USD in order to release him.
The family of al-Abdullah asked for the help of the Anti-Terrorism Force(ATF). He was released within only five days without a ransom having been paid. The ATF caught one of those involved in al-Abdullah's kidnapping and exerted pressure on them to release him.   
 Last May, Nawaf al-Hariri, a 75-year-resident of Daraa, was abducted while he was on his way to As-Suwayda in order to sell straw. 
Al-Hariri is held for a ransom of 25 million Syrian pounds (seven thousand US dollars). His family has no information about his whereabouts yet. 
A few days ago, security tension arose in the western countryside of As-Suwayda after Yahya al-Shaarani was kidnapped while he was cultivating his land in the village of Samma, adjacent to Daraa governorate.
Following the incident, Yahya al-Shaarani's relatives and local armed groups mobilized; they carried out a counter-operation by kidnapping more than ten civilians from Daraa to press for the quick release of al-Shaarani.
Al-Shaarani was released on 30 September in exchange for releasing Daraa's ten abductees held by al-Shaarani's relatives and local armed groups.  
On 13 September, the Falhout gang affiliated with the Syrian regime cut off the road linking between the governorates of Damascus and As-Suwayda. The gang also set up security barriers on the road to search for people. Back then, a sheik from the Men of Dignity Movement was stopped and provoked. This angered the local movement, which besieged the town of Attil, east of As-Suwayda, threatening to strike the stronghold of the Falhout gang. 
Moreover, the Men of Dignity Movement also began to mobilize its forces after a security checkpoint north of As-Suwayda, run by members of the Falhout gang, harassed some of its members. 
In the last month, tensions have erupted between the Syrian regime-linked Falhout gang and the Anti-Terrorism Faction (ATF). On 12 September, the ATF captured a member of the Falhout gang and broadcast his confession in a video on Facebook about his intention to target the force's members by order of Falhout commanders.
The member of the Falhout gang confessed that he had a security card granted by the Military Intelligence Division, as well as a quantity of hashish, crystal meth, and different kinds of contraband. 
Simultaneously with the tensions that occur every now and then, kidnapping cases stop. However, they re-emerge once the tensions disappear. 
Security chaos is running rampant in the governorate of As-Suwayda, due to the proliferation of gangs affiliated with the Syrian regime's security detachments across the governorate, which are parallel by local armed factions. 
The governorate often experiences tension between groups backed by the Syrian regime's intelligence and local armed factions. 
if you think the article contain wrong information or you have additional details Send Correction