Daraa residents return to sell their assets for Europe journey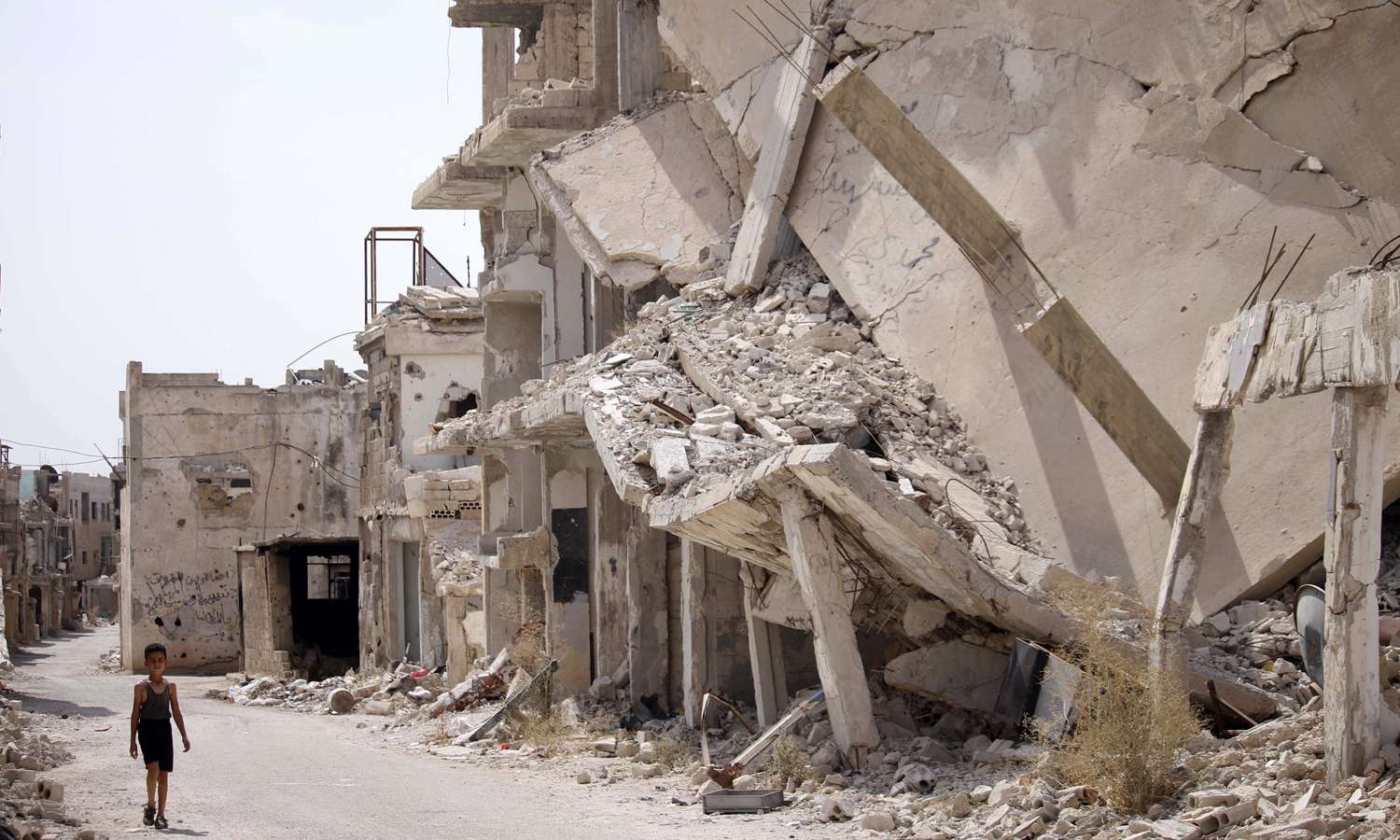 Daraa – Halim Muhammad
Ziyad, a 26-year-old young man from the village of Tell Shihab in the western countryside of Daraa, has not held back from selling the land that he inherited from his parents, to get the funds needed to make the journey to Europe.
Like Ziyad, many Daraa people sold their assets, while others mortgaged them to raise money for the journey to Europe, as observed by Enab Baladi.   
The real estate market has undergone recovery after many properties have become in demand by Syrian refugees residing in Europe.  
Selling assets to reach Europe
 Ziya sold his land of ten dunams at a price of 2,000 USD to start his journey from Tell Shihab through northern Syria, and from there to Turkey and then to his final destination, Europe. 
 "Despite my longing for the land I inherited from my family, I need to find a safe home, with no arrests or assassinations," Ziyad told Enab Baladi. 
He continued," I hope that I can make my journey to Europe. Once I set foot in one of the European countries, I will do my best to bring my family of three members there."
Exploitation by brokers 
In a similar experience, Samaher, a 23-year-old resident of Nawa, told Enab Baladi that her husband sold his store to travel to Europe. 
Samaher said that her husband paid brokers and people-smugglers about 15,000 USD to reach Europe. Meanwhile, Samaher and her children are waiting for a decision on her MVV application for family reunification. 
"Migration is a long and perilous route to safety, with the exploitation of brokers and other challenges. However, in order to find a safe homeland, private property must be sacrificed," said Samaher. 
 Dozens of Daraa young people take more diversified and dangerous journeys to safety; they feel afraid of getting caught at security checkpoints positioned along the routes to northern Syria, Lebanon or Libya—the first stops on the migrant route to Europe, the Arab Gulf States, or Iraqi Kurdistan, or Turkey. 
These young people seek to escape from the inferno of security conditions in their governorate, Daraa, including assassinations, murders, robberies and drug trafficking.
Syrian migrants pay a lot of money to Syrian regime officers to let them access northern Syria. Others take the smuggling routes to Lebanon. Thus, they head to the rest of the world from Lebanon, mainly via Beirut International Airport. 
The Syrian government also facilitated travel procedures for the residents of Daraa and Quneitra; it allowed evaders to defer military service for one year. This consequently prompted young people to consider emigration and escape the precarious reality and of performing military service.  
Since the Syrian regime forces escalated their attacks, the situation in the governorate of Daraa has been marked by sharp security tension and further economic decline. 
During the past few days, the Syrian regime forces attempted to storm Daraa al-Balad and used a scorched-earth policy to destroy the city's infrastructure. This rendered many Daraa residents to consider selling their assets to leave Syria.  
if you think the article contain wrong information or you have additional details Send Correction