Zeinab Masri | Hussam al-Mahmoud
The 2011 Syrian uprising has provided space for the emergence of a nascent media, described as the alternative, new, revolutionary, or free media. The emerging media represented a significant shift from the state-run Syrian media culture, as it offered independent news covering amidst a climate of challenges, related to funding mainly. 
Several Arab media outlets emerged in conditions similar to that of independent Syrian media following the Arab Spring revolts. These outlets sought different funding mechanisms to protect their "professional independence." Similarly, the Syrian new media endeavored to develop funding means to achieve its first established fundamental objectives. However, the question remains: did the alternative Syrian media succeed in achieving sustainable funding to ensure independent media.  
Syrian private media outlets formed after 2011 depend on funding provided by governments, wealthy business people, or donor organizations. These funding sources created much debate about the political trends, foreign agendas, or biased views that the financing party could impose on the media company in return for granting funding. 
Many Western news organizations have created a new way to finance their media work by asking their audience for financial support to ensure independence, impartiality, and accountability against media owners' and funders' pressures or influences.   
Here some questions arise; Could Syrian independent media organizations apply similar funding means? What obstacles would prevent that? What are available options for private Syrian media to achieve financial sustainability without succumbing to donors' wishes?
In this in-depth article, Enab Baladi attempts to break down the Syrian media funding crisis into simpler aspects and highlight its impact on the professionalism of media output. It also discusses available possibilities to create new funding sources away from the traditional donors financing, with audience priorities imposed by wartime living pressures in mind. 
How does the media get funded?
A search into sources of funding leads to media ownership patterns and control of media and a country's freedom of information is measured by the trends of media ownership that prevail in it, as media is a primary channel for communication and expression. 
The main forms of media ownership patterns: 
State media
A media owned and administered by a country's government on the financial and editorial levels, where media outlets' editors and managers are often appointed under political considerations.
Private media
This form of media is owned by business people or commercial corporations. It makes profit through sales, sponsorship, and advertising.
Private media falls within independent journalism, but it may shape its editorial policies according to its owners' political or partisan interests.
Public media
The public service broadcasting media is funded from governments' budgets or taxpayers' money but has independent editorial policies and is run separately from governments' intervention under specific professional mechanisms. 
This form of media is common in democratic countries that believe in the right of the public to access information through independent, non-government-aligned journalism.
Non-profit media
It is owned by non-profit charity organizations and funded by donor contributions or by audience subscriptions.
This media model is not owned by governments or individuals, but it may be co-owned by a group of shareholders and enjoys editorial independence.  
Where does the money come from?
According to a research study published by the Democratic Arabic Center for Strategic, Political, and Economic Studies in 2017, media outlets fall under several working systems of different funding mechanisms. 
The state overseeing system applies to media outlets owned by governments, which treat them as state bodies affiliated to the ministry of information or culture. In such models, mainly found in developing foreign and Arab countries, there is usually an independent authority within the media outlets instructed directly by the state. 
State-owned media is funded by governmental funds and sometimes by advertising revenues to reduce financial burdens on governments.
As for private media, they generate financial profit through different forms and types of advertising, including the financing and sponsoring of programs, selling broadcasting hours, and producing, selling, and exporting commercial programs.
An advertisement is the promotion of ideas, products, and services to a viewership in order to attract interest, engagement, and sales. 
The emerging and relatively modern media have failed to attract and entice advanced economic entities to advertise on their platforms under the competition of social media platforms, influencers, opinion leaders, and major media outlets that guarantee better advertising reach. 
As for selling programs, it requires media outlets to produce high-quality programs that could compete with the production of other media companies to cover production costs or generate profit.
Some non-state media outlets receive government or private sector funding and get to keep their identity as non-governmental media organizations. However, the same outlets will be forced at some point to converge with the vision of the grantor.  
Sometimes states allocate part of their budgets to finance media outlets they do not directly run but oversee through a board of directors, without interfering with the outlets' work and freedom of expression (the public service broadcasting media form).
This funding system is monopolistic, as public media outlets were banned from advertising until recent years, and the British Broadcasting Corporation (BBC) is the best example of this media model.  
Meanwhile, donations to private media are mainly granted by international organizations specialized in supporting media work and sector development or other bodies that share the same aspirations of the media outlet. 
Some of the world's biggest news media companies, that are funded by their owners' money or donor funding have resorted to the crowdfunding or reader subscriptions model, entirely or partially, by urging readers to donate electronically to support media independence and freedom of expression or by restricting part of media content to push readers to pay subscription fees to access the full content.
Nevertheless, many factors, notably the type of relationship between audiences and media outlets, the predominance of content quantity over quality, economic conditions, etc., have prevented the realization of the crowdfunding or reader subscriptions experience in the Arab world.
Audience funding of Syrian media: An option hampered by several difficulties
The financial difficulties facing Syrian media raise the question of whether funding from audiences (crowdfunding campaigns or reader subscriptions) can be relied upon as an alternative financing model. 
This funding model would guarantee the media outlet's independence from "donor agendas," if any, and shift the ownership pattern into a new form in which the audience becomes a partner to the media company, stepping in at any violation of journalistic ethical and professional standards. 
Another obstacle to the success of the audience-based funding is the dire living conditions prevailing in Syria. United Nations (UN) agencies' statistics estimated that nearly 13.4 million persons across Syria require humanitarian assistance.
Enab Baladi conducted an opinion poll on its official website and social media platforms, asking respondents about the possibility of them paying money in return for receiving news coverage of Syria.
Nearly 67 percent of the 508 participants said they would not pay for news subscriptions, while the remaining 33 percent agreed to pay to get news of Syria.
These numbers were in line with interviews Enab Baladi conducted in Syria's three spheres of control. 
Thirty-year-old Fadi al-Hassan, from Raqqa city, told Enab Baladi that he is against paying subscription fees or making donations to Syrian media outlets, questioning these outlets' professional ethics and alignment to specific ideas or ideologies they strive to spread. 
Syrians have been experiencing challenging economic and living conditions preventing them from financing media outlets. A report issued by the United Nations Office for the Coordination of Humanitarian Affairs (OCHA) on 14 September said that nine out of 10 people live below the poverty line in Syria.
Suleiman al-Nayef, a bookshop owner in Raqqa city, said that paid news is not an option for Syrians due to the economic crisis they are experiencing, adding that Syrians are looking for ways to secure their basic daily needs, and paid news is outside their priority list.  
Yousef (25), a Daraa-based resident, said that he would not pay for any news content due to financial constraints, adding that he follows up free sites to get news and information.
Arabic literature graduate Rukaya al-Mustafa said that she can barely afford internet costs to access her Facebook account and that she avoids opening videos because they require more data usage.
Al-Mustafa, who struggles to secure internet connection costs to read and watch social media content, said that she cannot afford to pay media outlets any additional sum to read the news or receive information. 
Riad al-Mohammed from Idlib in northern Syria said he is unwilling to pay to news outlets because of credibility reasons. However, he added that some programs produced by media outlets opposed to the regime about the liberated northwestern regions are worth paying for if there was a financial capacity. 
The Humanitarian Needs Assessment Program (HNAP), in conjunction with the United Nations Development Program (UNDP) and northwest Syria's Early Recovery and Livelihood Cluster released a report in August 2021 analyzing the livelihood situation in northwestern Syria.
The report relied on data collected across the whole of Syria in a representative household survey in May 2021, whose findings showed chronic economic deprivation, as 70 percent of men and 61 percent of women are unemployed, while only 18 percent of men that have worked in the past three months are employed with regular income.
Musab al-Abdullah, a resident of the al-Bab area in Aleppo countryside, believes that since online news is available for free, he does not have to pay, at least not for news of the killing, war, and destruction, noting that he could change his mind on this matter in case the media content was "unique and exclusive."
According to al-Abdullah, "Syrian media, in general, have been repeating the same news every day for ten years now. Therefore, nothing new is worth following up."
It is worth noting that social media platforms have reduced the need to follow up media outlets to read the news or access media and news content. Nowadays, any news content can be copied and posted on social media accounts without having to visit the original news site to verify news or information even if it provides free access to content, which conflicts with the ethical standards of journalism.
Poor chances to new funding sources for Syrian private media
Yazan Badran, a media researcher at the University of Brussels, told Enab Baladi that the possibility for Syrian media to create new sources of funding separate from donor funding is "very weak," adding that Syrian and Arab private media funding has three models. 
The models include government funding, directly or indirectly, such as Syria TV, private funding from businesses or wealthy people, as in the case of Orient News, and funding of donor organizations like in the case of Enab Baladi. 
Many media outlets in the Arab region have experimented with other secondary funding sources to support their editorial work, through paid editorial or technical services to third parties, organizing events, or launching membership systems.
Nevertheless, the "highly restrictive" political context often poses itself as a major obstacle to these media experiments in countries like Tunisia, Egypt, Lebanon, or Jordan, making them difficult to assess.
Despite being below the level, the Arab media experiments are still more advanced and developed than that of the Syrian media in terms of securing alternative sources of funding, according to Badran. 
The Syrian audience inability to support its media
Badran said that many factors impede the formation of a media market capable of supporting Syrian private media organizations.
Badran pointed out that the political, economic, and living circumstances of the Syrian audience and its fragmentation inside Syria and abroad, besides the deterioration of the financial situation after years of military conflict and asylum, and the lack of stability on the personal and governing levels are crippling the Syrian audience ability to support its media financially. 
Badran also noted an overall weakness in Syrian media professionals, pointing out that the weakness is not limited to the technical and production level but also to management.
Despite the Syrian private media market's relative development over the past years, the management structure of media organizations avoiding taking risks and investing in innovations has played a role in this weakness, Badran said.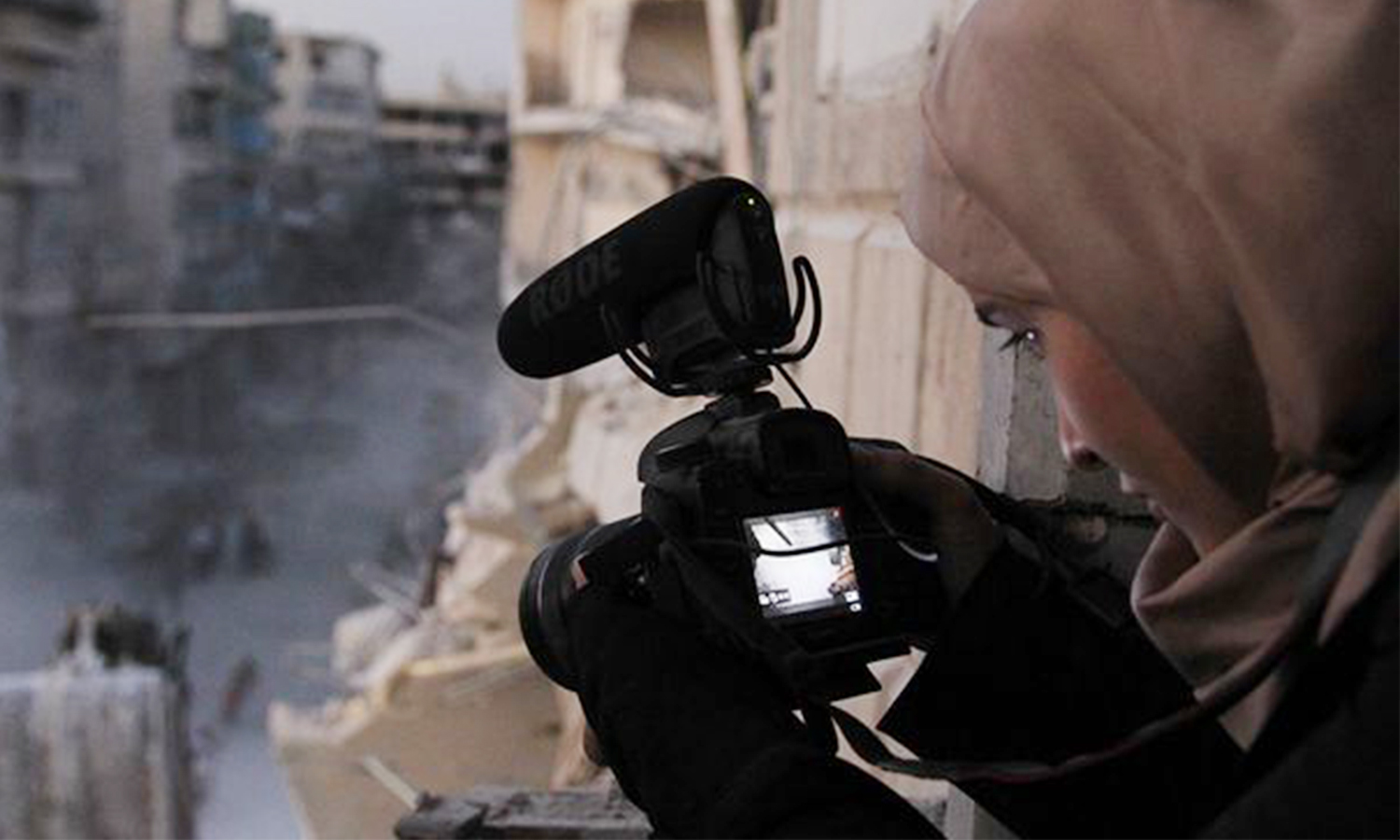 Four elements to survive donors' financial fluctuations and priorities
A briefing paper published by the International Media Support (IMS) in November 2020 said, "The lack of sustained sources of funding; the economic base of Syrian independent exile media; appears to be one of the most important aspects of their vulnerability and a leading factor in their closure. Exile media is, by default, donor-dependent with very few possibilities to generate alternative sources of funding over a longer period of time if they want to remain independent of politically charged diaspora capital."
"Even though it is possible to set up a leaner and less costly media operation in the digital age, the reliance on donor funding is still predominant and has no viable alternative." 
"Advertising revenues, when acquired, are always a small fraction of the overall necessary financial means, and we have found no examples in which crowdfunding provided sufficient operating funds over any period of time," the briefing paper added.
"Donor funding provides very little opportunity to generate income that could reduce reliance, which is sometimes framed as 'donor dependency.' Donor funding is usually granted to short-term interventions (revolving around one-year funding cycles), while professional development requires a medium to long-term funding commitment. For most independent media in exile, access to emergency funds at the beginning of their operations is easier to attract, but strategic planning and development beyond pure survival requires stable sources of funding," the paper said.
The Syrian exile media "have made some efforts to explore other forms of funding (content marketing, crowdfunding, donations), but more in view of future perspectives than as a viable strategy of survival today." 
"Donors' shifting priorities during the course of the Syrian conflict and subsequent decisions by some of the biggest donors to prioritize other areas have had a significant impact on the survival of Syrian exile media. While some outlets remained fully operational, others were trying to survive," the paper said.
The IMS briefing paper identified four main elements that have played a role in the survival of Syrian media outlets.
Size of the organization: Some of the media outlets that have survived are small organizations with very few exceptions. Their core staff typically ranges from five to ten people. Many media outlets do not have offices and can avoid fixed costs like rent and other overheads. Some tend to keep their core staff quite small in order to remain flexible and adaptable to circumstances. They use small grants to produce more content, always avoiding burdening the core organization with excessive costs. 
Diversification of funding sources: A particularly relevant factor concerning survival is the capacity to secure funding, especially core funding, from more than one donor. This gives the organization room to maneuver if one donor decides to withdraw, allowing it to build stronger structures at the administrative and financial levels.
Many media outlets have tried, with limited success, to experiment with other sources of income, such as content marketing and audience donations. Other, more elaborate strategies are being planned but have not yet been put in place.
Even if these efforts generally fail and are intended to cover a small percentage of the budget, many Syrian journalists consider them a way to become less dependent on donors and to strengthen their entrepreneurial efforts, as opposed to being only passive recipients of external funding. 
Public relations capacities: Syrian exile media operate in a global environment in which specific competencies are pivotal: communication with donors and support organizations, writing proposals, auditing processes, promoting the platform's image, building collaborations, etc. 
Editorial identity: How outlets design their editorial identity and develop their brand also plays a relevant role. Since Syrian exile media cannot compete with mainstream media in terms of their audience and the amount of content they produce, their capacity to build a recognizable brand and offer specific services often helps them attract funds and establish a loyal, if limited, audience.
Success stories from Arab private media 
In December 2018, the Global Investigative Journalism Network (GIJN) hosted a roundtable discussion on business models for sustainable journalism at the Arab Reporters for Investigative Journalism Forum in Jordan. In the forum, the GIJN spoke with the founders of four Arab media outlets (Mada Masr, 7iber, Inkyfada, and Daraj) about the ways they have had to innovate in order to survive and thrive. 

On 3 January 2019, the GIJN published a report entitled "How Necessity Drives Media Innovation in Middle East, North Africa," in which it said, "Each media outlet has had to find ways to serve their audience based on the unique characteristics of their target market, as well as their staff, available technology, banking, and payment arrangements and political environment."

The unique challenges of each outlet and the solutions they have found suggest paths that others could find productive.

-Developing a commercial model with a mix of advertising and reader revenue while, in the short term, depending on donations from Western organizations.

-Adopting the model of non-profit journalism, supported almost completely by foundations and NGOs.

-Combining grants and revenues from training and a co-working space and developing an app for other news organizations to produce multimedia content.

-Attempting a hybrid model of native advertising combined with foundation and NGO support.
Mada Masr
This online newspaper receives about 80 percent of its funding from various foundations and non-profit organizations, while the rest of the funding comes from editorial services, translation, training, full-service advertising, and public relations services.
The newspaper offers traditional and integrated marketing solutions, branded media, entertainment opportunities, experiential marketing services, event activations, and digital web campaigns, the GIJN cited the founder and editor in chief of Mada Masr, Lina Attalah.
Inkyfada
The GIJN report mentioned that part of the revenue model for Inkyfada's parent organization in Tunisia is quite unusual. The organization had an office space with more room than it needed. So it began renting out the excess space to others for co-working, training, and other events. Eventually, the organization went into the events business and created websites for each of its clients' events. 
Walid Mejri, co-founder and editor in chief of Inkyfada, told the GIJN that 60 percent of the organization's revenue sources in 2018 came from rent and the events business, 35 percent from the Open Society Foundations, and the rest from other sources.
Daraj
Daraj is a media online platform operating on a hybrid model, producing some lifestyle articles and sponsored content that "appeal" to advertisers who do not want their message presented in the context of stories about divisive politics, Alia Ibrahim, co-founder and CEO of Daraj, told the GIJN. 
The impact of funding on Syrian private media's work
A report entitled "Building Regional Strategies for Media Development in the Middle East and North Africa," published in 2020 by the Center for International Media Assistance (CIMA), said, "The opening of the media sector to private ownership in recent years contributed to the diversification of media coverage. However, in most cases, this has followed established patterns of captured media ownership."
"Private media owners aligned with regimes have purchased some news outlets outright, whereas clientelism and other complex forms of co-optation give vested interests control over media narratives in more subtle ways," the CIMA report added.
"Media capture is one of the major obstacles to sustainable independent journalism practice," the report said, adding that "There is a lack of information on media ownership and funding in the MENA region."
The report said that alternative ways to finance independent media outlets must be sought to maintain and promote pluralism in mainstream media and politics.
"To safeguard independence, the allocation of support to specific private media companies should be done by bodies independent of government. Moreover, additional funding sources must be outside politicians' control," the "Public Funding of Private Media" research by the London School of Economics and Political Science said. 
Media researcher at the University of Brussels, Yazan Badran, told Enab Baladi that funding affects the work of Syrian private media outlets in several ways. But, in most cases, its effects intersect and interact with other factors, mainly political and then social.
Badran pointed out that funding may have a direct "crude" impact on Syrian media's content and editorial policy. Donors may interfere to serve their political interests and trends, which may vary from day to day, or their economic interests, especially if funding was coming from a private entity. 
This direct impact varies depending on the funding model and donor, Badran added.  
As for funding's indirect and broader impact on private Syrian media, it takes place at the level of management, technical, and organizational structures in media companies and the values and relations established and developed within them, Badran added.
The administrative, substantive, and technical conditions that funding places on the media organization's work and its relation with the persons working in it within a political context play an essential role in shaping the organization's identity and the internal organizational dynamics governing its work. 
Those dynamics define the relation between media workers and their management, journalists' and their contents' independence, financial and work stability, and the quality control systems within the media organization. 
Alternative funding models for independent media organizations 
A report by researcher Zenobia Ismail entitled "Strengthening the Financial Independence of Independent Media Organizations," published on 9 July 2018 by the University of Birmingham, highlighted interventions and business models that can help independent media organizations in developing countries, which are primarily reliant on grant funding, to become financially sustainable.
According to the report, "Some independent media organizations in Asia, Latin America, and the Middle East are generating revenue from advertising, sponsorship or complementary activities such as consulting services, public relations, and book sales. However, it is too early to determine if these revenue models are sustainable." 
Sales
The report mentioned that "The traditional sales model generated revenue through the sale of publications or content.
However, content has become increasingly digitized, and it is therefore difficult for media outlets to charge for access to digital content." 
Some examples of alternative sales models used by independent media outlets in the Middle East and Latin America include memberships, which are more effective than paywalls because they can offer additional benefits such as connecting to a community of other members. 
Other models include subscriptions and newspaper print sales through newsstands.
A paywall is a method of restricting access to unpaid content. Paywalls are common among news websites and require users to pay a subscription fee to access the content. 

Fees generated from paid content are usually the aim behind adopting this subscription model.

The three models of paywalls:

Hard paywalls that allow no free content and prompt users straight away to pay in order to access the content.

Soft paywalls that allow users to access some free content before requesting a paid subscription. 

Metered paywalls that allow free access to select content while keeping premium content restricted by subscription. 
Advertising
"Advertising is the traditional business model for media organizations, even though revenues have been falling," the report said.
Independent media outlets in developing countries face three operational challenges while utilizing the advertising model; persuading advertisers to pay on time, the language barrier restricting opportunities for selling content to mainstream
media and human resources challenges to employ people who have backgrounds in journalism or human rights as opposed to business. 
Mixed revenue models
"Oppositional media struggle to earn income from content and are more likely to earn revenue from side-line businesses which complement the media activities," the report said.
"Cross subsidies and partnership revenue can be generated from an umbrella or sister for-profit company. For example, a not-for-profit media outlet can be combined with a communications consultancy firm. Revenue from the commercial entity can be transferred to the not-for-profit media entity via grant funding."
Crowdfunding
"Crowdfunding works by running a fundraising campaign which raises large sums from relatively small individual donations and has the potential to overcome funding gaps."
According to the report, "Crowdfunding for media which focuses on the developing world tends to be successful when it is associated with a specific project or activity and utilizes international funding sites."
Donations 
"Some independent media organizations working in developing or fragile countries had limited success in terms of raising funds from donations from private individuals."
"Apathy and poverty emerged as the main obstacles against using donations as a stable form of income, and even requests for micro-donations were not effective. The target audience is more willing to donate money to humanitarian rather than media organizations. Moreover, there are logistical challenges relating to banking in the collection of money," the report said.
if you think the article contain wrong information or you have additional details Send Correction