US-designated Syrian businessman and jockey to represent Syria in Tokyo Olympics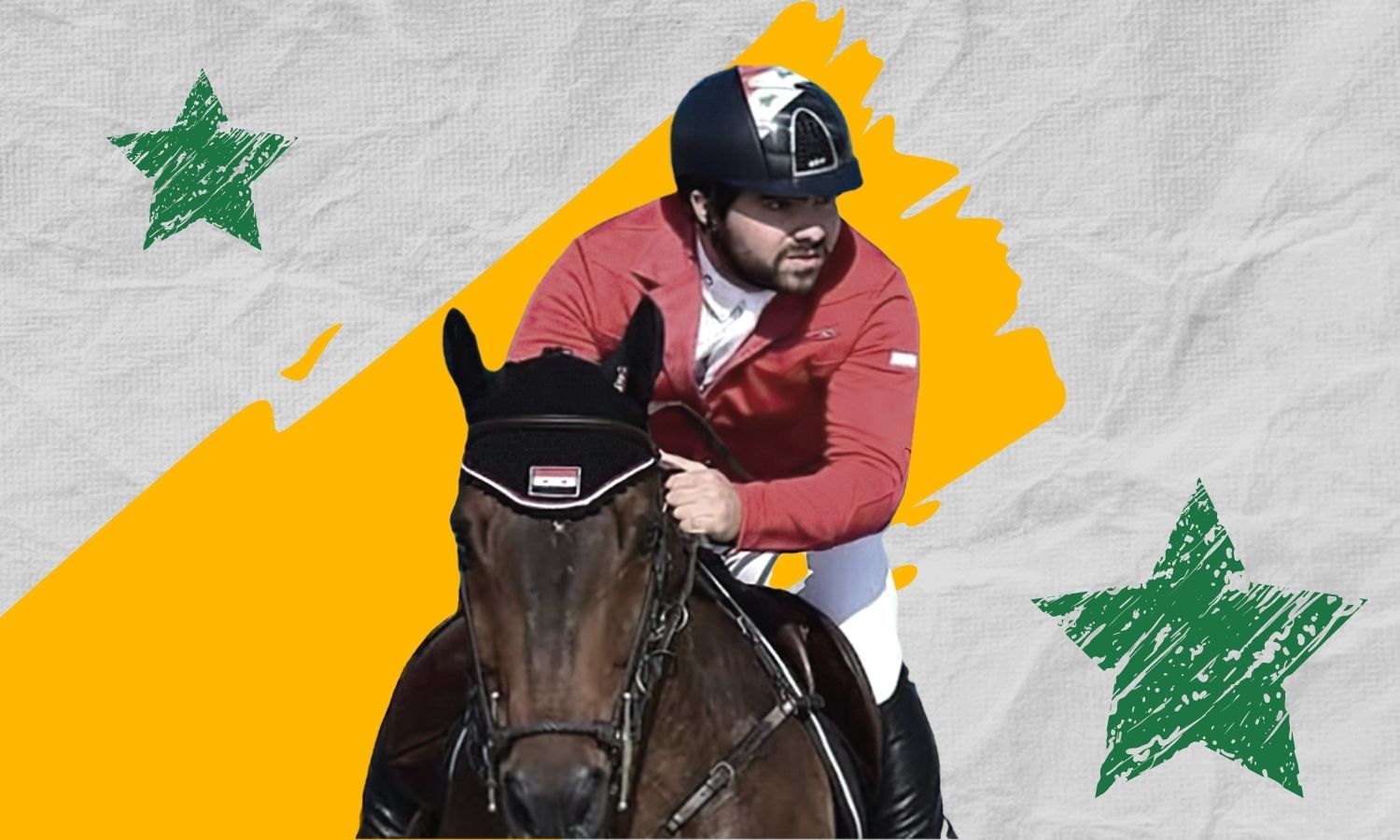 On 14 July, the Syrian Olympics Committee chose Ahmad Saber Muhammad Hamsho— for the Equestrian Sports Category— to hoist the Syrian regime flag during the Opening Ceremony of the Olympic Games to be held in the Japanese capital Tokyo on 23 July.
The committee attributed their choice to the "position the Equestrian Sports hold worldwide," and also to the "jockey [Hamshou]'s achievements over the past years," state-run Syrian Arab News Agency (SANA) said.
In addition to Hamsho, the Syrian Olympic Team to compete at the Olympic Games Tokyo 2020 includes table tennis paddler Hind Zaza, weightlifter Ma'an Asa'd, triathlon athlete Muhammad Masso, swimmer Ayman Kalziyeh, and athlete Majd al-Din Ghazal, the Syrian General Sports Federation posted on Facebook.
Ahmad Hamsho, participated in the London 2012 Olympics, as part of a 28-member team, including 10 athletes. That team was the largest Syrian Olympic group since the 1980 Moscow Olympics.
As a businessman, Ahmad Hamsho, 30, has been subjected to US sanctions since June 2020 pursuant to the Caesar Act, under which 39 Syrian entities and individuals have been designated, including the head of the regime Bashar al-Assad and his wife Asma al-Assad.
The jockey is the son of the Syrian businessman Muhammad Hamsho, also US-designated since August 2011.
Commenting on Muhammad Hamsho's designation, then- Under Secretary for Terrorism and Financial Intelligence David S. Cohen said that "Muhammad Hamsho earned his fortune through his connections to regime insiders, and during the current unrest, he has cast his lot with Bashar al-Asad, Mahir al-Asad and others responsible for the Syrian government's violence and intimidation against the Syrian people."
Under the Caesar Act, the US designated Maher al-Assad, Bashar's brother, along with other pro-regime officials, officers, and businessmen.
Muhammad Hamsho's meteoric rise and his hegemony over the Syrian economic sectors since the 1990s is largely influenced by his personal ties with Maher al-Assad, as well as his engagement in the rampant corruption in Syria.
The US designated Muhammad Hamsho in 2009 and put the sanctions in force in 2011, following in the steps of the European Union (EU) that have been imposing sanctions on Hamsho since June 2011.
In July 2020, Muhammad Hamsho withdrew from the People's Assembly elections, as an independent member, before the Arab-German Chamber of Commerce disbanded him from its board of directors in November 2020.
On 22 October 2020, the Chamber told the German Welt newspaper that it took such measures against Hamsho due to his links with the Syrian regime that displaced hundreds of thousands of Syrians.
On 14 August 2020, Reuters reported that the Syrian regime threatened to confiscate businessmen's properties, including Hamsho's, unless they provided financial assistance to support the dilapidated Syrian economy.
if you think the article contain wrong information or you have additional details Send Correction