Syrian National Army wages operation against "organized crime" in Aleppo's countryside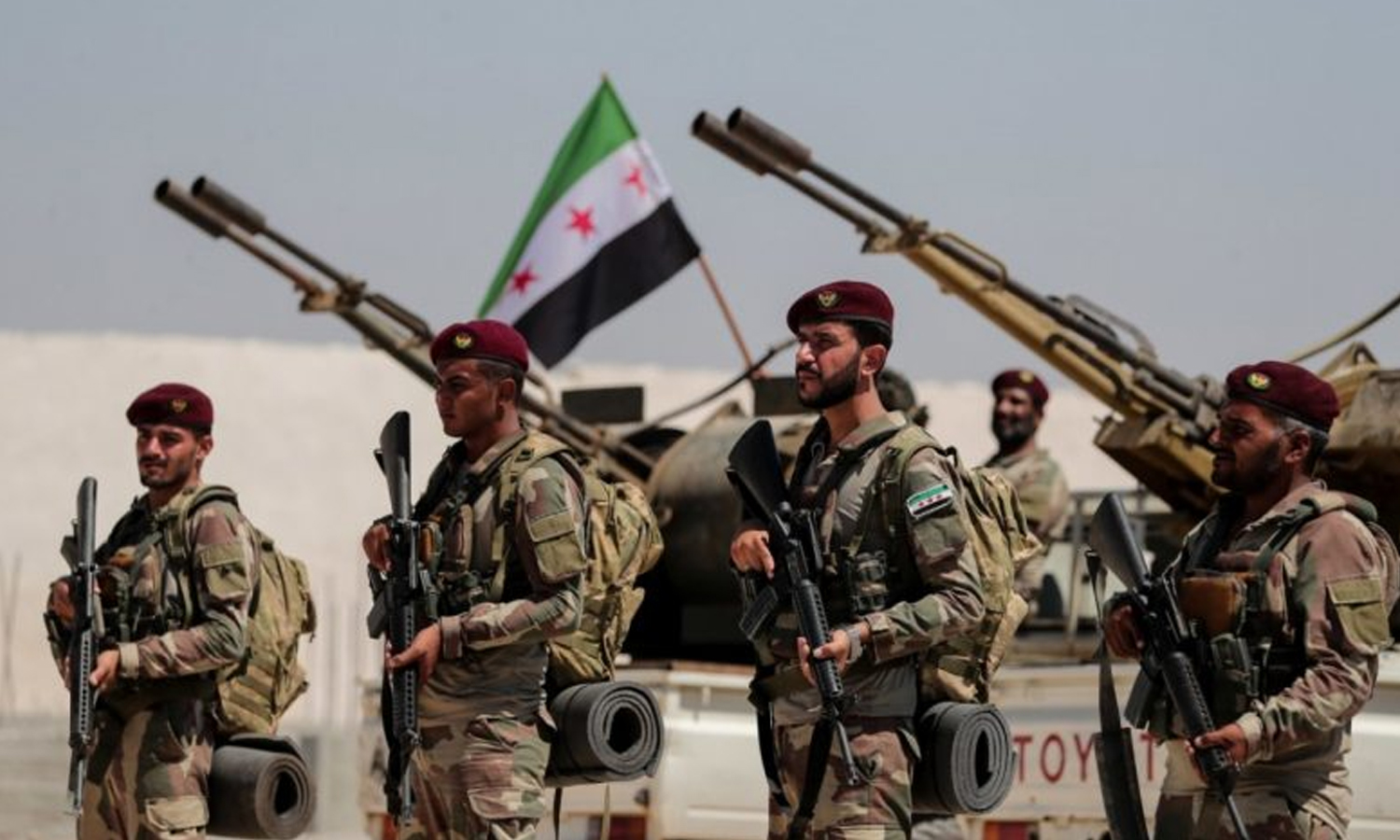 The factions of the Syrian National Army (SNA) announced forming a new operations room called Azm (determination). The room is established to help factions maintain high-level security and military coordination.
The al-Jabha al-Shamiya (Levant Front) and the Sultan Murad Division made a statement explaining the purposes for which Operations Room Azm was founded.
They said that the room will coordinate security affairs between the two factions, who plan to crack down on networks and cells threatening the society's security.
Pertaining to the timing, spokesperson of the SNA's 3rd Legion, Siraj al-Din al-Omar, told Ena Baladi that this is not the first operation that SNA spearheads against organized crime in the areas north of Aleppo.
Al-Omar added that the operation targets persons posing a threat to security that local police have failed to capture so far.
He added that drug merchants and dealers in Aleppo's countryside are among the most dangerous people the courts are seeking to hold accountable. Azm managed to detain many of them and has made actual progress in that regard.
He stressed that the Operations Room Azm has arrested carefully selected persons. The arrested are labeled as the topmost dangerous criminals in the region.
Al-Omar said that 20 have so far been nabbed, including "quite influential" personalities related to organized crime.
The military and security forces in opposition-held Aleppo's countryside reported exposing a "liquor" storehouse a week after seizing 900,000 Captagon drug pills.
The Anti-Drug Department of the Azaz City Security Directorate, north of Aleppo, announced exposing the said "liquor" storehouse in cooperation with the SNA's 3rd Legion on 26 January.
On 16 May, the Turkish government announced it has captured a drug shipment at the İskenderun Harbor, south of Turkey. The seized substances were heading to the United Arab Emirates (UAE), Anadolu Agency reported.
Anadolu Agency quoted the Turkish Minister of Trade, Mehmet Muş, as saying that Customs Guards seized pills, stored onboard 11 containers. He added that this was the largest amount ever to be confiscated by the Turkish government.
At the time, Brigadier General Rahal accused SNA-affiliated figures, including the commander of the Sultan Murad Division, Abu Amsha, of smuggling these drugs to the Turkish harbor.
In response, Abu Amsha took to Twitter. He said that Rahal's statements "absolve" the Lebanese Hezbollah and the Syrian regime, as well as the Kurdistan Workers' Party (PKK)'s militias from drug trade while blaming it on the Syrian revolution and the SNA.
Abu Amsha also said that Rahal's statements regarding the SNA activities are "a media defamation campaign against Turkey's support for the Syrian revolution."
if you think the article contain wrong information or you have additional details Send Correction