Seniors seeking jobs in opposition-held Idlib due to declining living conditions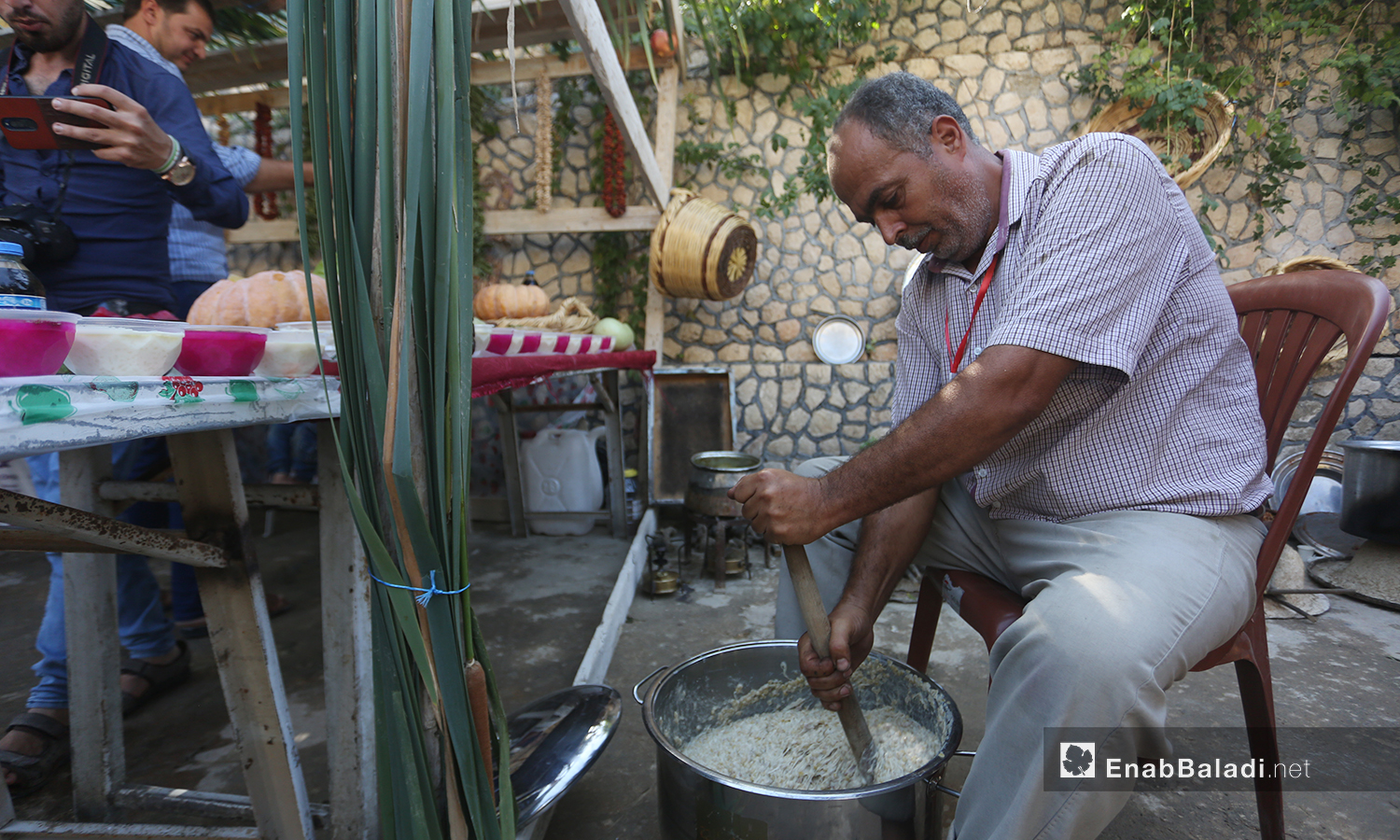 Idlib- Iyad Abdul Jawad
Abdul Jabbar al-Ahmad, 60 years old, worked in the Hama General Organization for Trading and Processing of Grains for 33 years. He retired in 2011 and started to receive his pension from the Real Estate Bank. 
As peaceful protests erupted in Syria in 2011 against the Assad government, al-Ahmad's children participated in some of them.
Then, al-Ahmad and his children received threats of prosecution by the Syrian regime's security services. The security services usually harass, prosecute and even arrest state employees suspected of partaking in opposition political activity. This compelled al-Ahmad to stop going to the Real Estate Bank and receive his pension in the city of Hama.
Al-Ahmad told Enab Baladi that he used to work in his agricultural land, sited on the outskirts of the Orontes River until the Syrian regime forces retook control of his village in the Ghab Plain in 2019. Consequently, al-Ahmad and his family had to leave their home and land to one of the displacement camps in the northern countryside of Idlib.
It was not easy for a man in his sixties such as al-Ahmad to find a job in his specialty, farming. Employers prefer young workers because they have more stamina than older people and can manage farming's physical work.
Al-Ahmad depends on food baskets provided by relief organizations operating in northern Syria to survive each month.
Al-Ahmad has these food baskets as the only source of livelihood, just like many camp residents, who were forced to leave their villages and cities hastily, bringing nothing with them but the clothes they had on when fleeing. Among these displaced people were thousands of old people and retirees.
"I'm never satisfied with my life, I used to earn the money that I lived on by the sweat of my brow," al-Ahmad said.
 No job opportunities for seniors
Al-Ahmad believes that a person with good physical health should always look for a place to work, no matter how old he is. That will benefit him and his community as well.
"But in the city of Idlib, all job opportunities are offered to young people and this is normal. However, officials should provide us with solutions so that we can work in our specialties," al-Ahmad said, refusing the notion of nursing homes.
Salvation Government made no response 
According to the Syrian Labor Law No. 17 of 2010, Article No. 62 stipulates, "Whenever workers reach the age of 60, save in case of a fixed-term contract exceeding such date. In this case, the contract shall expire on the expiry date thereof. In any case, Social Security Law shall be observed in respect of pension eligibility age and the right of workers to continue working until completion of the qualifying service or until the age of 65, whereupon the contract shall automatically expire."
However, the articles of this law are not applied in Idlib in northern Syria due to the lack of clarity in the regulations followed by the Salvation Government (SG) operating in the city to handle workers' affairs in the region.
Enab Baladi contacted the SG to ask if older people could possibly work in government jobs it supervises or if the SG is undertaking projects to provide job opportunities for the workforce of this category. However, the SG made no responses to the questions up to the date of writing this article.
The elderly in the city of Idlib experience economic, health, and social difficulties because many of them live independently after many of their children were forced to leave them alone in Syria.
if you think the article contain wrong information or you have additional details Send Correction