Rising prescription drug prices burden patients in Daraa's countryside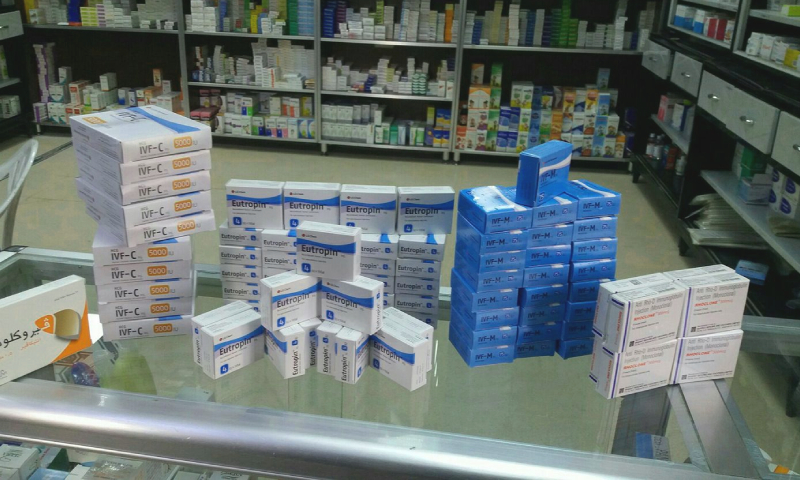 Muhammad al-Mustafa— 65 years old and resident of Tafas city, west of Daraa— has been struggling with chronic hypertension for 10 years. He is on three prescribed medications, which caused a bigger drain on his wallet when the Syrian regime's ministry of health enforced a 30 percent drug price increase.
Al-Mustafa told Enab Baladi that "I used to pay 6000 Syrian pounds (SYP) every 10 days. Now, I will have to pay nearly 8000 SYP. Apparently, I will have to set up a monthly budget for my medications, of about 24,000 SYP."
On 17 June, the health ministry raised prices of over 11,000 medications at a rate of 30 percent, fearing drug manufacturers who protested to stop production should prices remain unchanged while several regime-held areas are suffering from an acute shortage of various drug types.
A second interviewee, Wisal—45 years old and based in the Tell Shihab town in Daraa's suburbs— suffers from chronic kidney and joint pains. She told Enab Baladi that such price increases deprive people of any mercy they were left in life, particularly those indeed for regular medications. She added that many of the area's residents have been turning to herbal alternatives because they cannot afford to buy prescribed drugs.
"Death is better than going to the pharmacy without having the price of a prescription. However, the decisions of the regime's government are worse than the regime itself," she said.
Asking that his name be withheld for security concerns, a pharmacist in Daraa's countryside told Enab Baladi that he sells drugs according to the newly enforced prices, adding the 30 percent rate. He added that pharmacists have to commit to the increase because they will have to purchase drugs at the same rate.
Iman Abdulrahman, 33 years old, told Enab Baladi that pharmacists in Daraa's countryside do not use a fixed price list, prices change from one store to the other and from the stores in the city. Drugstores in Daraa city sell medications for lower prices because they are censored by the Daraa Health Directorate.
Furthermore, Abdulrahman expressed concern over a lack of graduate pharmacists, saying that pharmacies in Daraa's countryside are akin to "commercial projects", some of which are even run by persons who do not have the authorization to do the job.
Pricing according to USD exchange rates
The health ministry sets price lists in keeping with the SYP to the USD exchange rates.In June 2020, the ministry enforced a new price list based on the Central Bank's decision of March 2020. The decision stabilized SYP to USD exchange rates in all transactions.
Between March 2020 and March 2021, exchange rates severely fluctuated, but the ministry did not officially announce a drug price increase.
The ministry did not announce an increase in prices even when the Central Bank raised the official exchange rate and the exchange rate for remittances by 100 percent after black market rates hit four times the official rates.
However, a pharmacist in Damascus's countryside told Enab Baladi that the ministry actually imposed increases on several drug types responding to drug manufactures' demands, adding that the increase was reported to pharmacists through private circulars without any official statements.
She added that price increases are usually random, depending on the concerned drug, and are extremely higher than the increase set by the ministry recently. The prices of some vital drugs underwent an over 300 percent increase three months ago.
In June, one USD was exchanged for a relatively stable rate of 3200 pounds while the Central Bank's rate stood at the 2512 SYP fixed last April.
if you think the article contain wrong information or you have additional details Send Correction