IED went off near his house: Syrian regime-affiliated commander takes revenge against Daraa neighborhoods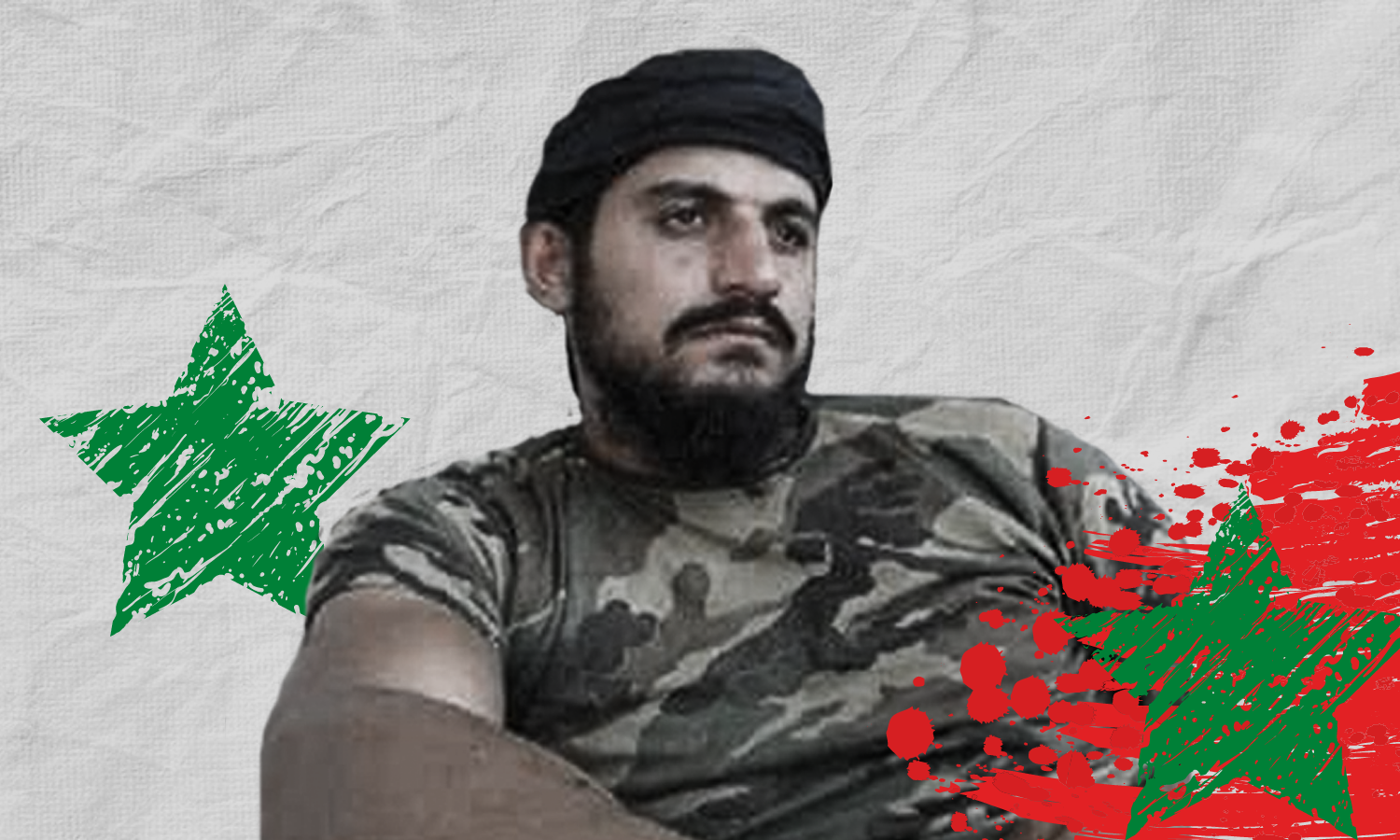 Mustafa al-Maslameh, a commander within the ranks of the Syrian regime-affiliated Military Security and nicknamed al-Kassim, fired heavy machine guns (HMG) at several civilian houses after an improvised explosive device (IED) detonated near his house in Sajnah neighborhood in Daraa al-Balad.
Enab Baladi's correspondent in Daraa reported that former armed opposition commander al-Kassim hit residential neighborhoods in Daraa al-Balad using HMGs, killing a civilian in the al-Manshiya area, central Daraa.
The attack was retaliatory. The commander opened fire at the neighborhoods following an explosion near his house on 14 July.
An eyewitness from the attack's site told Enab Baladi that the heavy shooting at the neighborhoods of the al-Manshiya area claimed the life of civilian Salah Jassiss al-Maslameh.
Wishing to remain anonymous for security concerns, the witness added that the IED went off in the area where al-Kassim lives. The area has a dense presence of personnel of the Syrian army and affiliated militias.
Who is al-Kassim?
Al-Kassim is a former commander of the Ahfad Khalid ibn al-Walid Brigade (Grandchildren of Khalid ibn al-Walid), a former armed opposition group in southern Syria.
He joined the regime's Military Security in the aftermath of the settlement agreement imposed on Daraa province after it was recaptured by the regime forces in July 2018.
He maintains unmediated ties with the head of the Military Security Branch, Brigadier General Louay al-Ali.
Al-Kassim currently heads a group of Military Security fighters and possesses medium weapons, HMGs.
His forces are mainly stationed in the al-Manshiya area in Daraa al-Balad city, as well as in the neighborhoods of Sajnah and al-Jumruk al-Qadim.
Notably, Daraa al-Balad has been besieged by the regime forces since early June. These tightened security measures followed the Daraa Central Committee (DCC)'s refusal to hand over light weapons retained by the city's residents.
The Russian General Asadullah— in charge of  Russian forces in southern Syria— urged the DCC to hand over individual weapons in exchange for the removal of regime-affiliated local para-military groups from Daraa al-Balad and al-Jumruk al-Qadim.
The DCC made a statement, saying they do not have power over light weapons, which are the personal property of their owners and that the possession of such weapons is a matter relating to the public interest, whereby people have to defend themselves, as well as public and private property amid rampant insecurity in the province.
Regime forces closed main and secondary roads leading to Daraa al-Balad, leaving only the road controlled by al-Kassim's security checkpoints.
Al-Kasim survived sixth assassination attempt
This is the sixth assassination that al-Kassim survives. In January 2020, he was shot and taken to the al-Rahma Hospital in Daraa.
Al-Kassim was also injured in a motorcycle drive-by shooting. Unidentified gunmen attacked him near his house in October 2020.
He survived two IED explosions as well. In July 2020, such a blast occurred near his house and killed two of his subordinates, including his brother Wassim al-Masalmeh.
Another IED was planted in his car and detonated near the popular market in the al-Mattar neighborhood on 25 April 2020.
Al-Kassim lost a second brother, Wissam. That brother was nicknamed Ajlouka. He was a former commander of the armed opposition and later a commander within the regime forces.
Wissam and one of his guards have killed in an IED attack. The IED was planted by unidentified attackers near the al-Kaziyeh Roundabout in Daraa city.
if you think the article contain wrong information or you have additional details Send Correction