Eastern Aleppo countryside residents deeply concerned by young men joining Iranian militias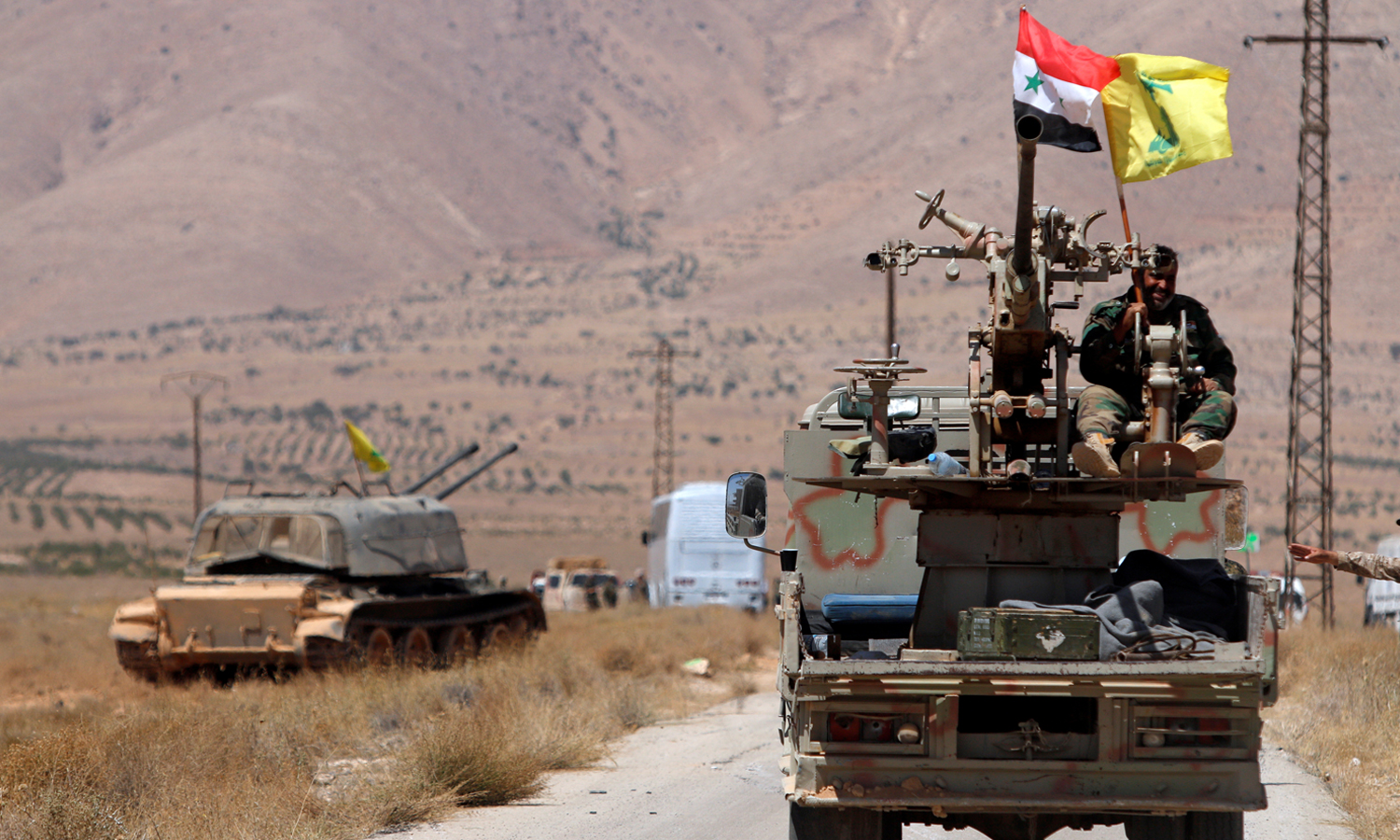 Enab Baladi- Saber al-Halabi
"Many families disowned their children after they joined the ranks of Iran-affiliated militia groups," Nayef al-Attar, a resident of al-Radwaniyah village in the eastern countryside of Aleppo, told Enab Baladi. 
Al-Attar pointed out that these families have faced numerous problems after their sons joined Iranian military groups deployed in their areas. 
 Families in the eastern countryside of Aleppo generally do not like their members to be engaged in military actions and take up arms, especially on the side of the Iranian militias or the 4th Armored Division, which seek to gain complete control over the eastern countryside of Aleppo. 
 "Family ties are affected. Families are paying the price for all this mess," said al-Attar.
Many young men have joined the new formation called the National Protection (NP). 
The NP was established in the villages of Rasm al-Abd, Sheik Ahmad, Wadha and al-Hayit in the eastern countryside of Aleppo. Offices were opened to receive young men who would like to join these groups for several reasons.  
Escape from judicial decisions
Several young men chose to join Iran-linked militia groups because they want to avoid military service. 
In addition, persons accused of terrorist offences or persons wanted by the Syrian regime often see their affiliation with an Iranian-military group as a lawful flight to avoid prosecution, indicated al-Attar.  
Offices in the districts of Maskna and Deir Hafer started to receive dozens of requests from the young men of the eastern Aleppo countryside to join the military NP groups, which were formed in those villages. 
These villages are under the control of military groups affiliated with Iran, most notably Lebanese Hezbollah, al-Baqir Brigade and Imam Reza Brigade.
Unemployment 
Withholding his last name for security reasons, Said told Enab Baladi that he joined the NP group due to the lack of job opportunities in the village in which he lives by submitting a copy of his identity card and eight personal photos.
Said added that he did not have to show a clean record or any papers from the government departments. 
"Although I was an evader of military service; I did not join the military barracks, I was sure that joining the NP is a duty. This is because I can work within my village. I will tentatively sign a six-month contract for a certain amount of money."
 Those registered in the NP military group must undergo a month-and-a-half training course within two camps established in the Maskna and Deir Hafer. 
If those applying for joining the NP group have worked with other groups or the Syrian regime's security services before, this cannot be seen as an obstacle to their joining in the NP group, but on one condition; they should be the residents of those villages in the eastern countryside of Aleppo. 
Said pointed out that young men, who cannot find job opportunities, choose to join the NP group. According to the contract signed between them and the NP group, they are paid around 465,000 SYP (150 USD) per month. The high pay has been attracting more young men to join the NP group.  
Social rejection 
Mustafa Jassem, a resident of the village of Rasm al-Abd, does not welcome the presence of Iranian-affiliated militias in his area. He is also not pleased with young men joining those local groups or militias that enjoy continuous Iranian support, including even financial aid, to make civilians feel okay about the Iranian presence in the villages and towns of the eastern countryside of Aleppo.
Iran has strengthened its presence in the villages and cities of northeastern Syria, both militarily and diplomatically, by establishing links with figures belonging to Arab clans. Iran has invited Syrian clan leaders to visit Tehran and has held talks with them on several occasions.
The people of the villages in the eastern countryside of Aleppo are not happy with the acts of those who join the ranks of the Iranian militias. Locals are discontent and angry; some have even issued threats against the volunteer recruits, Jassem told Enab Baladi.
if you think the article contain wrong information or you have additional details Send Correction