Daraa tribes demand relocation should regime forces' hostilities continue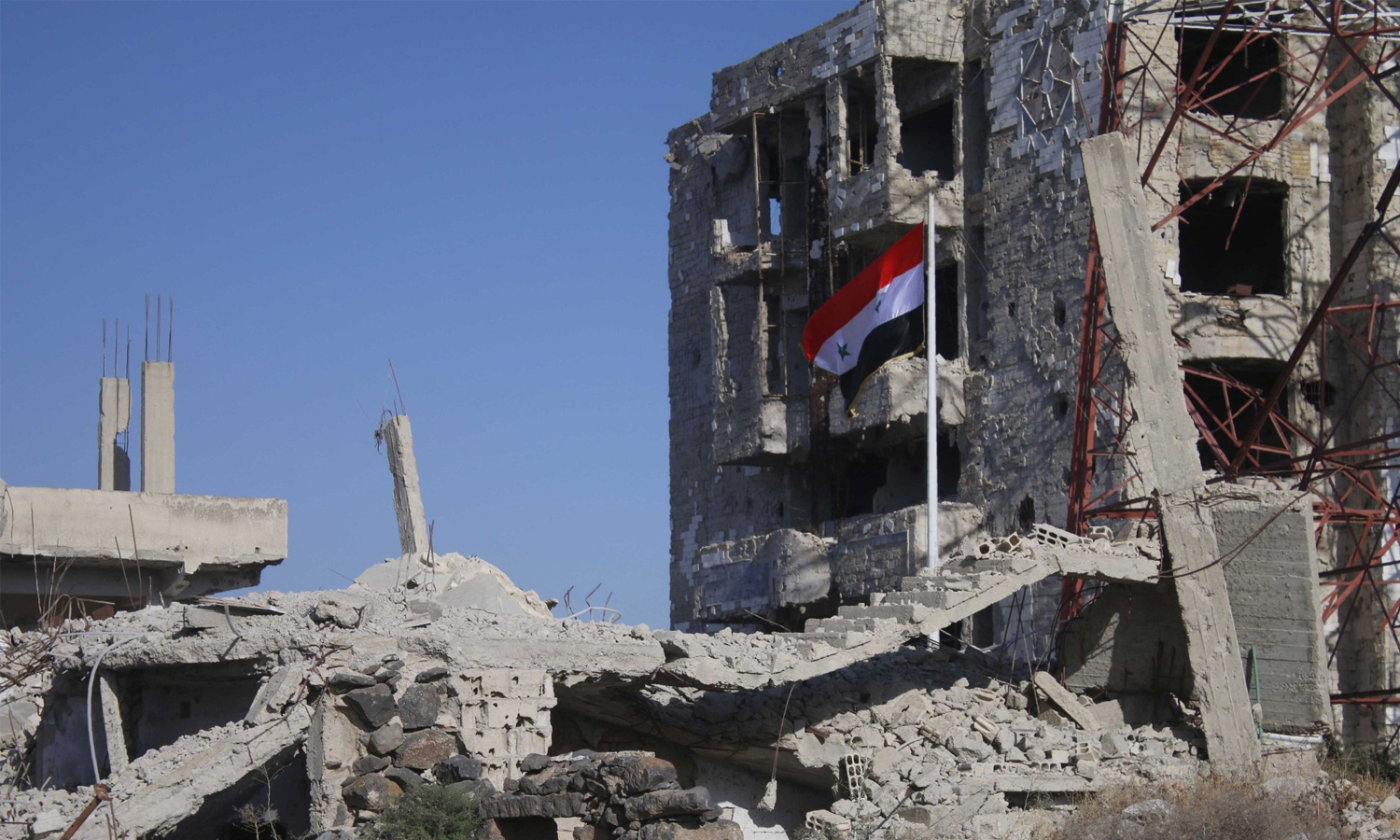 Residents of Daraa al-Balad demanded that they be relocated to safe areas. They have been struggling against increasing hostilities and the siege imposed on the city by forces of the Syrian regime.
Enab Baladi's correspondent reported that Daraa tribes held a meeting on 27 July and agreed on "complete relocation" should the regime insist on proceeding with the military campaign in the area.
The Council of Daraa Tribes made a statement, expressing the tribes' intention to relocate residents to "safe areas, to spare them a tragic war."
Local news pages on social media and media outlets quoted the statement that said, "the people of Daraa, young and old, remain advocates of peace. They do not want war. Consequently, we made an agreement with the regime in the past few days to avoid blood shade, ensure people's safety, and safeguard their dignity."
However, regime forces violated the agreement's terms and embarked on a large-scale military offensive in the areas surrounding Daraa al-Balad. During the offensive, two persons died, and several others were injured.
In response to hostilities, the statement emphasized that Daraa's tribes refuse "the polices of killing, aimed at them, or at others."
On Tuesday, the Daraa Central Committee (DCC) engaged in a new round of negotiations with regime officials. Held at Daraa al-Balad's stadium, negotiations were renewed after regime forces breached the agreement, seeking to prevent an offensive in the area. Nevertheless, the negotiations failed, and a second round was held this morning.
Wishing to remain anonymous for security concerns, a member of the DCC in the western region told Enab Baladi that the regime is "asking Daraa al-Balad to resume the earlier agreement and abide by its terms, demanding also the deportation of a list of wanted people to northern Syria and setting up nine military posts and security detachments in the area. The regime's demands are at odds with said agreement. The DCC refused the deportation and having security checkpoints set up within the city."
He added that the DCC in the western area yesterday said it would declare "war" should military escalation in Daraa al-Balad continue.
Enab Baladi's correspondent reported that regime forces withdrew from the city hours from their entry to establish military posts, stipulated by the latest "settlement" deal. The forces retreated following clashes with the residents, during which regime forces hit the city with tanks and artillery.
Military and security tension is peaking in the city because regime forces were stationed in the areas of al-Shayah, al-Adssiya, and al-Bahar neighborhood, which shares borders with Daraa al-Balad, Daraa al-Balad camp, and the Tariq al-sad area.
The regime hit the area with mortar rounds and heavy machine guns (HMGs) displacing several families from Daraa al-Balad to Daraa al-Mahata.
if you think the article contain wrong information or you have additional details Send Correction