Bridges of Truth: new project to make voices of Syrian detainees heard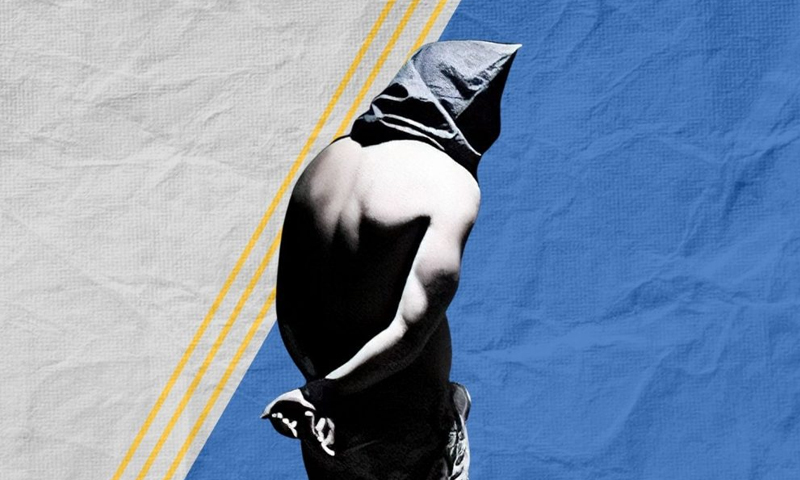 Enab Baladi – Saleh Malas
With no warrant or any other enforceable judicial decisions, armed security agents stop people near military checkpoints placed in Syrian regime-held towns and cities. Withholding their identities or the party they take orders from, they use force to effect the arrest of one or more people at those checkpoints. 
Such a scene is very common in a country like Syria. Thus, the first chapter of detention—considering that a person may spend many years in captivity without knowing the reason for his arrest—begins. 
This person who lives this real-life tragedy turns from a detainee to forcibly disappeared. Moreover, he is at an increased risk of torture and humiliation. He might even lose his life any moment. 
Violations against civilians, particularly against detainees, continue to prevail across Syria amid the absence of any international bodies to deter these brutal practices politically or legally. Furthermore, the United Nations (UN) does not have a genuine intention to hold the perpetrators of human rights violations, most notably the Syrian regime, to account.   
People suffer terribly from not having information or news about the fate of their loved ones held in prisons and detention centers across Syria. They sometimes wait for years to obtain only one accurate piece of information that could either confirm or deny their survival or whereabouts. Almost no bodies could help them to check on their detained loved ones and support their cause.
In response to the continued violations of human rights, several Syrian and international organizations make efforts to shed further light on Syrian detainees and forcibly disappeared persons. On 23 June, eight Syrian civil society organizations and one international organization launched a project titled "Bridges of Truth."
Insistence on revealing the truth
This group of civil society organizations has been working for four years to push for full and meaningful justice for the countless victims of conflict and repression at the hands of authorities in Syria, the coordinator of the "Bridges of Truth" project in the Day After Organization, Abbas al-Mousa, told Enab Baladi.
"Our goal is to support the victims, raise their voices, and tell the stories that the whole world should hear. And we believe that the only way to establish peace in Syria lies in the full restoration of rights of the detained, the disappeared and their families," according to al-Mousa. 
The organizations supervising this project are trying to illustrate commitment and solidarity more clearly with the families of this issue since it is also their issue. 
The organizations participating in implementing this project are Badael, the Center for Civil Society and Democracy (CCSD), Dawlaty, Lawyers and Doctors for Human Rights (LDHR), the Syrian Institute of Justice and Accountability, the Day After, the Violations Documentation Center in Syria, and Women Now For Development.  
In "Bridges of Truth" project, these organizations followed a different and direct approach, according to al-Mousa. They called on the readers to put themselves in the position of the victims and their families to feel their suffering, the intense pain and the horrific challenges they face each day.
The above-mentioned civil society organizations focus via their project on removing the obstacles that families of victims of detention face as they try to rebuild their lives.
These eight organizations also do their best to obtain essential civil documents necessary to guarantee the rights of individuals, families and members of society to a decent life.
People should be aware of the difficulties and obstacles that continue to confront the detainees' families amid a lack of ready-made solutions. 
Al-Mousa believes that this approach may be the only way to apply new pressure in this regard because the parties to the conflict in Syria insist on concealing the fate and whereabouts of the disappeared, and because the organizations fear that many members of the international community have become accustomed to this reality or even become lenient with it.
Project's activities
This project will produce a booklet that "narrates the journey of pain experienced by the victims of arbitrary arrest and detention and their families, citing the stories of some people who were interviewed during the project," said al-Mousa.
There will also be a film that tells the story of a Syrian refugee striving to find out the fate of her husband, who was arrested by the Syrian authorities.
This project will advocate the cause of  Syrian detainees via publishing the above-mentioned booklet and film, "getting them to decision-makers, local and international organizations and influencers," posting them on social media sites, and holding events in several countries to spread the issue to the most significant possible number of audience, and make it a priority in Syria.
Constant efforts and disappointments
Last June, the families of Syrian detainees were frustrated when the Syrian regime released a tiny number of detainees. 
Each time the Syrian regime announces that it will release some detainees, families expect their loved ones to be among them. This is why they feel broken and disappointed when they know that their loved ones have not been released yet, the Syrian journalist and human rights defender Mansour al-Omari told Enab Baladi.
"I see no hope to talk about the issue of detainees while the Syrian authorities continue to commit violations; they still arrest, imprison and torture more people," said al-Omari.  
The human rights defender highlighted that the right to a prompt and effective judicial remedy as a mechanism of determining the whereabouts or state of health of persons deprived of their liberty and identifying the authority ordering or executing the deprivation of liberty is required to prevent enforced disappearances under all circumstances including an armed conflict or internal political instability or any other exceptional situation.
According to the International Convention for the Protection of All Persons from Enforced Disappearance, no exceptional circumstances, including a state of war, internal political instability or any other public emergency, can be regarded as a justification for enforced disappearance or any other form of deprivation of liberty. 
"Competent national authorities shall have access to all places where persons deprived of their liberty are being held and to each part of those places, as well as to any place in which there are grounds to believe that such persons may be found," according to the convention. 
Efforts of the political opposition
The file of detainees and forcibly disappeared persons is the most marginalized file in Syria's political settlements. Since 2011, the Syrian regime has used detention as a weapon to suppress protests.
The Syrian High Negotiations Committee (HNC) is concerned with the file of the Syrian detainees. In fact, the HNC has a special committee to follow up on this issue, an HNC member and a member of the mini-constitutional committee lawyer Tariq al-Kurdi told Enab Baladi.
The detainees and disappeared file is always present as the main item on the agenda of the HNC's meetings and the agenda of its chairperson during his meeting with all delegations, parties and personalities, al-Kurdi said.
The Constitution Drafting Committee also pays special attention to the detainees and disappeared file via creating content for this matter in the new constitution.  
The HNC-linked Detainees' Committee supervises many activities, including meetings and seminars, so that the issue of detainees remains alive until the fate of the forcibly disappeared in all Syrian prisons is revealed.
Arbitrary detention is a practice that exists in all countries that know no borders, to which thousands of people are subjected every year.
Individuals are detained in Syria either because they have exercised one of their basic rights guaranteed by international treaties and enshrined in the Universal Declaration of Human Rights, such as the right of expression and freedom of peaceful assembly, and the right to leave and enter one's country or because they have not been able to benefit from the basic guarantees of the right to a fair trial.
Therefore, they are imprisoned without an independent judicial body issuing an arrest warrant, charging them, or trying them, or without providing them access to a lawyer. It is worth mentioning that detainees are sometimes subject to solitary confinement for months or several years, if not indefinitely, or remain in detention even after the action taken against them or the punishment imposed on them has been enforced. 
if you think the article contain wrong information or you have additional details Send Correction