Overburdened Lebanon proposes common market project with Syria, any chances to succeed?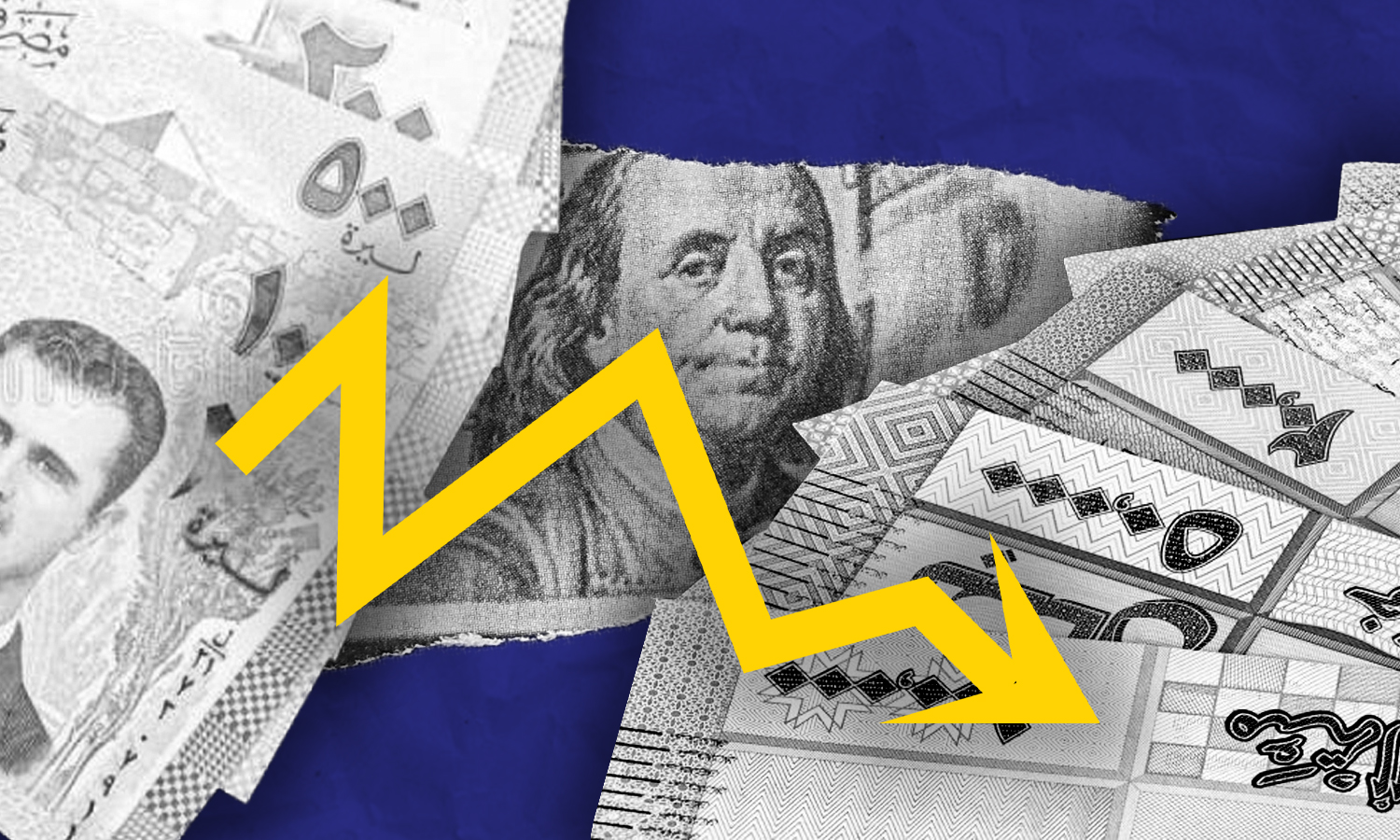 Enab Baladi – Hussam al-Mahmoud
Amid Lebanon's mounting economic crisis since the Beirut Port explosion in August 2020, Lebanese President Michel Aoun has come up with a proposal to establish a common market involving Lebanon, Syria, Jordan, and Iraq. Aoun's proposal was put forward amid the Lebanese government's inaction and attempts to evade responsibility for Lebanon's economic downturn.      
Aoun's joint market initiative that was presented during a visit by the Iraqi Minister of Health Hassan al-Tamimi to Beirut in early April did not come as a surprise.
In an economic summit held in Beirut in 2019— marked by low attendance from Arab leaders as 19 of them chose to shun Lebanon's invitation— Aoun called to set a common Arab economic market. Nevertheless, the summit's announcement was limited to establishing a joint market for electricity that Lebanon constantly complains of its shortage or complete absence. The summit attendees also discussed laying out a strategic Arab framework to eradicate "multidimensional poverty" between 2020 and 2030. 
In a speech during the summit, the Secretary-General of the League of Arab States (LAS) Ahmed Aboul Gheit said that the Arab development process is facing security challenges, affecting the investment climate in the region.
First Arab common market
The decision to establish an Arab common market was issued in August 1964 by the Council of Arab Economic Unity (CAEU)_one of the organizations of the LAS_ three months after the 1957 Arab Economic Unity Agreement came into force.

The CAEU project was approved in February 1957, just two months after the European Economic Unity Treaty was signed in Rome. The CAEU project's ratification and implementation were delayed until April 1964.

This move was preceded by a single attempt to achieve Arab economic convergence and integration through facilitating trade and organizing transportation of goods between Arab States in 1953. The agreement was signed by Egypt, Lebanon, and Jordan in 1954, to be followed by Saudi Arabia, Syria, and Iraq later in the same year. The State of Kuwait joined the agreement in 1962.

Even though the Arab common market had a key success factor that the European market did not have, which is the shared language factor, the Arab joint market continues to be a faltering project due to Arab economies' dependency on the Western economy, and the impact of politics on trade movement, among many other factors.
What is left for Syria to trade with other countries?
The Syrian economy has spiraled out of the regime's control and nose-dived into a massive meltdown affecting citizens' living conditions and resulting in numerous crises, including fuel shortages, record-high prices, and rationed bread distribution through the smart card system.
Economic analyst Dr. Firas Shaabo pointed out to Enab Baladi that the Syrian regime and countries to join the common economic market are struggling from structural problems in their own economies, making it difficult for them to lead a free trade area project. The region's current crises and conflicts also undermine prospects of success of such projects.
Shaabo added that the countries to join the proposed market should not count on it to revive their economies, as he underestimated the economic outcomes of the Lebanese president's proposal if implemented.
In a report issued on 23 March by the United Nations' Food and Agriculture Organization (FAO), the organization warned that Syria and Lebanon, along with other 18 countries, are at risk of acute food insecurity.
In June 2020, the spokeswoman for the United Nations World Food Programme (WFP), Elizabeth Byers, warned of an unprecedented food crisis in Syria following the outbreak of the coronavirus (Covid-19) pandemic noting that nine million and 300,000 persons in Syria lack adequate food, Reuters reported. 
The Syrian regime has a limited set of commodities to trade with other neighboring countries if the common economic market agreement came into effect. These goods include some foodstuffs and agricultural products due to years of a deteriorating economy and financial losses, Shaabo said.
He said that the regime's role in the market will likely be restricted to importing goods, facilitating the delivery of commodities as a transit point, and lowering tariffs. 
Lebanon's political and economic crisis
As for Lebanon, the country's economic crisis has been building up for years and reached its worst levels lately due to the political vacuum. Lebanon's political elite failed to form a new government that could make developmental and economic gains for the country to compensate for some of the banking sector's losses, following the smuggling of state and private funds from Lebanese banks abroad.
Human Rights Watch (HRW) organization issued a report on 14 January holding Lebanese authorities responsible for the country's economic and political crisis.
The economic downturn and political instability had a direct impact on the livelihood of Lebanese citizens. Their suffering increased considerably with the Lebanese pound loss of value by about 90 percent, the mounting food crisis, the rising prices, and the fuel supply shortage. 
Raymond Ghajar, Lebanon's caretaker energy minister, blamed his country's fuel crisis on "profiteers who smuggle gasoline into Syria," Reuters reported on 16 April.  
During a meeting for the Ministerial Committee on 31 March to discuss government support rationalization, Lebanon's central bank governor Riad Salameh warned of the possibility of cutting subsidies on essential goods' prices, as foreign currency reserves were running out in Lebanon, Lebanese newspaper al-Akhbar reported.
Lebanon's Caretaker Finance Minister Ghazi Wazni sounded the alarm during an interview with Reuters on 2 April. He said that Lebanon will run out of money to fund basic imports by the end of May and that the delay in launching a support rationing plan will cost Lebanon 500 million USD a month.
Band-aid solutions
As the economic crisis continued to worsen in Lebanon, Lebanese officials sought economic reforms to no avail.
On 1 April, the official website of the Directorate-General of the Lebanese Republic Presidency announced Iraq's agreement to trade Lebanese medical services for Iraqi crude oil, in view of Lebanon's continued fuel smuggling to Syria for over seven such operations were detected between 1 and 21 April, according to Lebanese army reports.
This agreement came just three months after the Iraqi wheat grain donations to Lebanon ran out. The donations provided Lebanese bakeries with flour from 23 November 2020 until 10 January 2021.
On 16 April, the Voice of Lebanon radio mentioned that Tony Seif, the head of the association of bakeries, hinted that the association would either reduce the bread bundle's weight or increase its price due to the high pricing of raw materials used in making bread. 
On 13 January, Lebanon received 246 million USD from the World Bank as part of the bank's "new emergency support project," after nearly a month of negotiations between the two sides.
Five days after the Beirut Port explosion, an international emergency conference was held on 9 August 2020 to mobilize financial aid to Lebanon. On 2 December 2020, Paris organized a conference in support of the Lebanese people by videoconference to ensure that donation commitments made toward emergency aid since 4 August had been fulfilled to Lebanon. 
The international emergency conference raised 250 million euros in aid to those affected in Lebanon. Former US President, Donald Trump, pledged back then to offer Lebanon a 300 million USD donation through the United Nations (UN) to help the country overcome the consequences of the explosion.
The UN and the European Union (EU) have linked cash assistance and economic support to Lebanon with Lebanon's promised formation of a new government announced since the Lebanese president named Saad al-Hariri to undertake this task on 23 October 2020. This goes in line with French President Emmanuel Macron's initiative that he presented on his second visit to Lebanon on 31 August 2020 after the Beirut Port blast. 
Small-scale common markets fail to serve economic growth
Lebanese researcher in political and social economy Dr. Taleb Saad told Enab Baladi that establishing a common market involving a limited number of countries from the region will not serve their economies. Economic agreements of this kind require international openness, which explains the existence of binary economic relations between two far-distanced countries and the lack of similar relations sometimes between neighboring countries.
The researcher pointed out that narrowing the geographical scope of such agreements will not necessarily guarantee their success. He also refuted any relation between the success or failure of the joint market project and the non-formation of a new Lebanese government. 
Saad noted the importance of land and maritime borders delimitation to Lebanon, particularly that large oil reserves exist in the Mediterranean Sea, which could cause a future dispute on the maritime border with Syria to the north, and with the territories occupied by Israel in southern Lebanon.
A dispute over maritime borders surfaced between Lebanon and Syria in early April. This came after the Syrian regime's Ministry of Oil and Mineral Reserves granted Russian oil company "Capital" a license for oil exploration within the Syrian Block No. 1 in the Syrian territorial waters of the Mediterranean Sea. 
The agreement with the Russian company sparked a maritime border crisis with Lebanon, which claimed that the territories to be explored in Block No. 1 overlap with Lebanese maritime areas for energy exploration, including Block No. 1 and 2.
According to Lebanese officials, the Syrian government grabbed a Lebanese area of about 1000 square kilometers from Lebanon's territorial waters. 
Lebanese lawyer Tariq Shandab told Enab Baladi that a common economic market between Syria and Lebanon would never be reached as long as Lebanese-Syrian borders remain loose and open to smuggling.
Shandab added that any economic cooperation of this type requires customs union along with safeguarded and well-organized open borders to prevent double taxation.  
He also pointed out that Lebanon did not comply with international laws prohibiting any type of political or economic relations with Syria. In contrast, Lebanon continues to exhibit its public support to the Syrian regime, with which it shares the same political visions.
if you think the article contain wrong information or you have additional details Send Correction