Al-Husainiya camp residents launch cries of help over water pumps thefts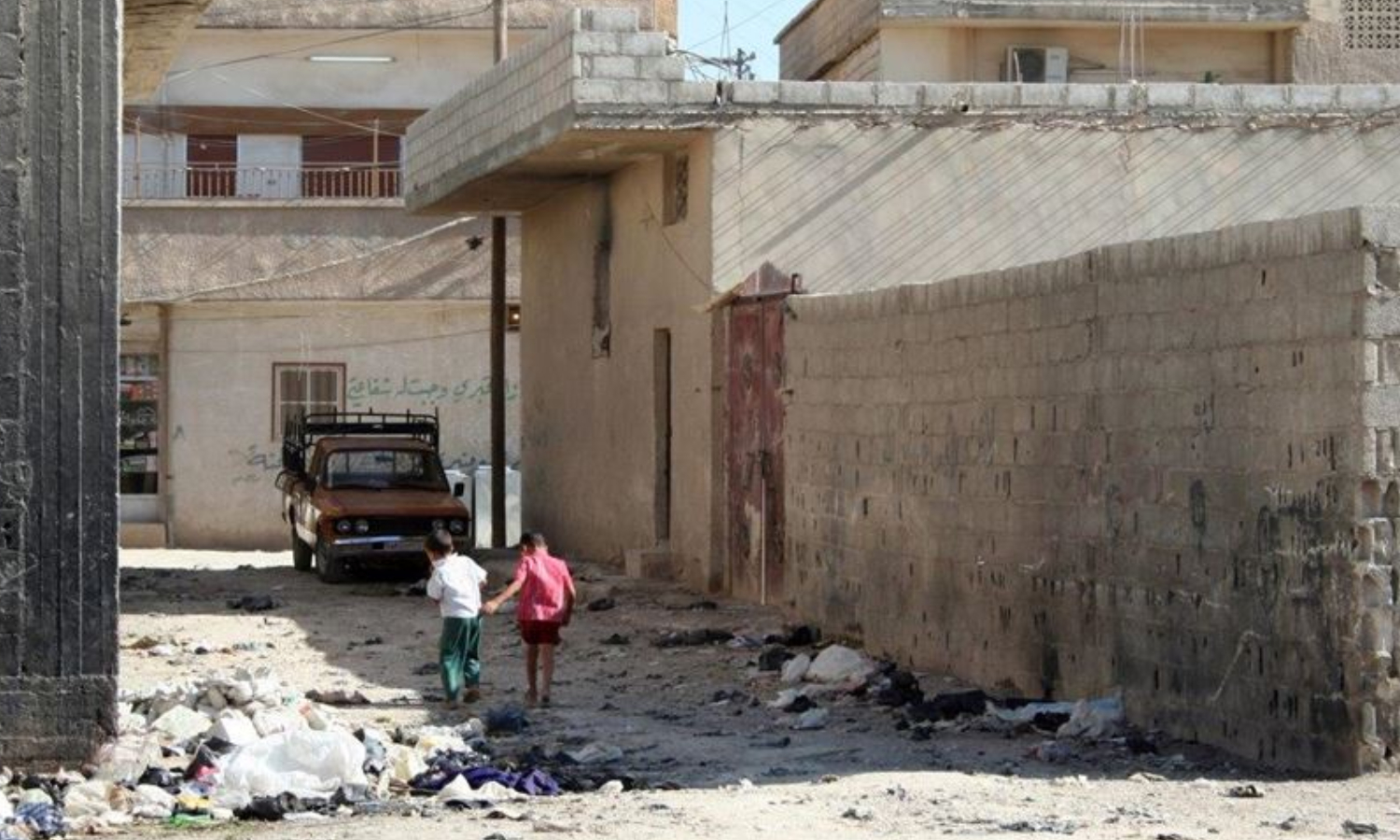 Some residents of the al-Husainiya camp for Palestinian refugees in Rif Dimashq province have complained about water pumps and power cables thefts from their houses.
The Action Group for the Palestinians of Syria (AGPS) reported on 04 May that the robberies were carried out by unidentified persons, amid a clear absence of any effective role by official or security apparatus to safeguard residents' properties.
According to the AGPS's correspondent, the theft gang members make use of night power outages to dismantle water pumps and sell them as second-hand parts. They also steal and sell power cables attached to the pumps as copper scrap. 
The correspondent added that poverty and deteriorating living conditions had pushed people towards theft to secure the most basic necessities of life. 
Increased numbers of beggars in al-Husainiya camp
On 24 April, the AGPS reported that the al-Husainiya camp residents complained about the increasing numbers of beggars in their area.    
The AGPS said that poverty and worsening living conditions caused some people to beg for alms from passersby and shop and car owners. Poor people found themselves forced to beg to live and make a living as they had no access to education or employment.
In some cases, the absence of the head of the family due to arrest, death, or enforced disappearance coerced children and women to hit the camp's streets and beg for money.
Repeated thefts in many camps 
On 28 November 2020, the AGPS quoted its correspondent as saying that the Khan al-Shih camp for Palestinian refugees in Rif Dimashq has recently witnessed a sharp increase in power cable thefts, attributing this to prolonged power outages, especially during the night and dire living conditions.
Activists from the Khan al-Shih camp warned of an increase in the rate of abandoned home burglaries and the widespread phenomenon of power cable theft, not sparing mosques. 
Local sources stressed that the phenomenon of power cable theft is new and has not previously spread in this way in the camp, attributing it to poverty and harsh living conditions. Other people in the camp think that drug abusers stand behind the thefts. 
Palestinian camps are distributed over several Syrian regions, including Daraa camp in southern Syria, the camps of Sayyida Zaynab, Yarmouk, Jaramana, Sbeineh, Khan Duannun, Khan al-Shih, al-Husainiya in Damascus and Rif Dimashq, al-Ramel camp in Lattakia, al-Aydeen camp in Hama, and the camps of al-Nayrab and Handarat in Aleppo. 
Launched in 2012, the AGPS consists of activists and media professionals, who work on documenting violations committed against Palestinian refugees in Syria.
if you think the article contain wrong information or you have additional details Send Correction