SDF Checkpoints exacerbates suffering of Qamishli people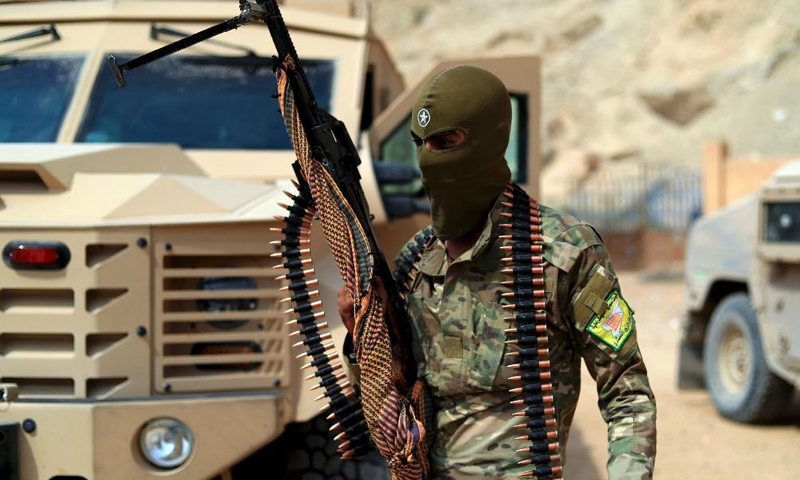 Al-Hasakah – Majd al-Salem
Ali was forced to leave his house in the Corniche Street, the city of Qamishli, and rent another in a different neighborhood after the SDF imposed security measures on entry and exist from his former home.
The Syrian Democratic Forces (SDF) set up a checkpoint near Ali's house. They also built concrete barriers adjacent to the entrance, making the house more like a "prison," Ali told Enab Baladi, requesting that his surname be withheld for security reasons.   
People of Qamishli, who have houses near the SDF-held checkpoints, experience harassment and safety risks to the extent that some of them had to leave their houses or sell them at low prices. 
A loss in property value
"The situation became unbearable because they had to check my Identity Document (ID) every time I entered or left the house," Ali told Enab Baladi.
Ali said that he had to rent out his house for 15,000 Syrian Pounds ( SYP- 4 USD) only, even though average home rents for this neighborhood are no less than one hundred SYP (25 USD). This is because no one wants to live near military checkpoints unless they are very obliged to do so.
Youssef, a resident of Qamishli city, who refused to give his full name due to security considerations, spoke with Enab Baladi about his suffering after the SDF decided to establish a permanent checkpoint adjacent to his home in front of one of the regime's checkpoints inside the city.
Youssef said that he lives in an exposed building that can get caught in the crossfire in skirmishes between the SDF and the Syrian regime forces. The SDF fighters deployed at the checkpoint next to his house use the building to hide and protect themselves from the incoming fire. Thus, the building has become a target for bullets fired by the opposite side. "At this moment, my children start crying out of fear."
When Youssef decided to rent his house out, the SDF prevented him from doing so. The SDF wanted to rent Youssef's house as a guard post or as accommodation for overnight stays by the checkpoint personnel. However, Youssef refused their offer. One of Youssef's older sons stayed in the house.
Youssef rented out another house he owned to the rest of his family members in a different district. Thus, the SDF will "not be able to take over his house."
Forcibly disappeared for taking photos of SDF checkpoints
Those who live near the military checkpoints held by the SDF encounter other types of hazards, including forced disappearance. Enab Baladi learned from the relatives of a recently arrested citizen named Freih al-Saeed, who owns a house overlooking an SDF checkpoint, that an SDF military patrol raided his house, arrested him at night, and confiscated his cell phone. Al-Saeed has been forcibly disappeared for about six months.
His relatives tried several times to know where he is kept and asked about him in different SDF-affiliated departments and centers. Yet, they failed to obtain the slightest information as to his whereabouts. One of his relatives, who spoke on the condition of anonymity for security reasons, said that their disappeared relative was accused of taking photos of the SDF checkpoints. However, his family totally denied this.
The SDF has nearly 25 military checkpoints in the city of Qamishli, separated from each other by mere 200 meters. 
A lawyer working for the Kurdish-led Autonomous Administration, who spoke on the condition of anonymity, said that there are too many checkpoints in the city, which "created many problems for the locals," especially those who live near them.
According to the lawyer, many people filed complaints to the Social Justice Bureau. They claim that some SDF fighters assaulted or bullied them, or even attempted taking over their properties to turn them into guard posts. However, some of those complaints have been "pending" for several years.
The SDF controls most of the city of Qamishli, including its eastern and western entry points and main streets, while the Syrian regime presides over a security square only, along with the Tayy and Halko neighborhoods.
if you think the article contain wrong information or you have additional details Send Correction