As-Suwayda's rental crisis: causes without solutions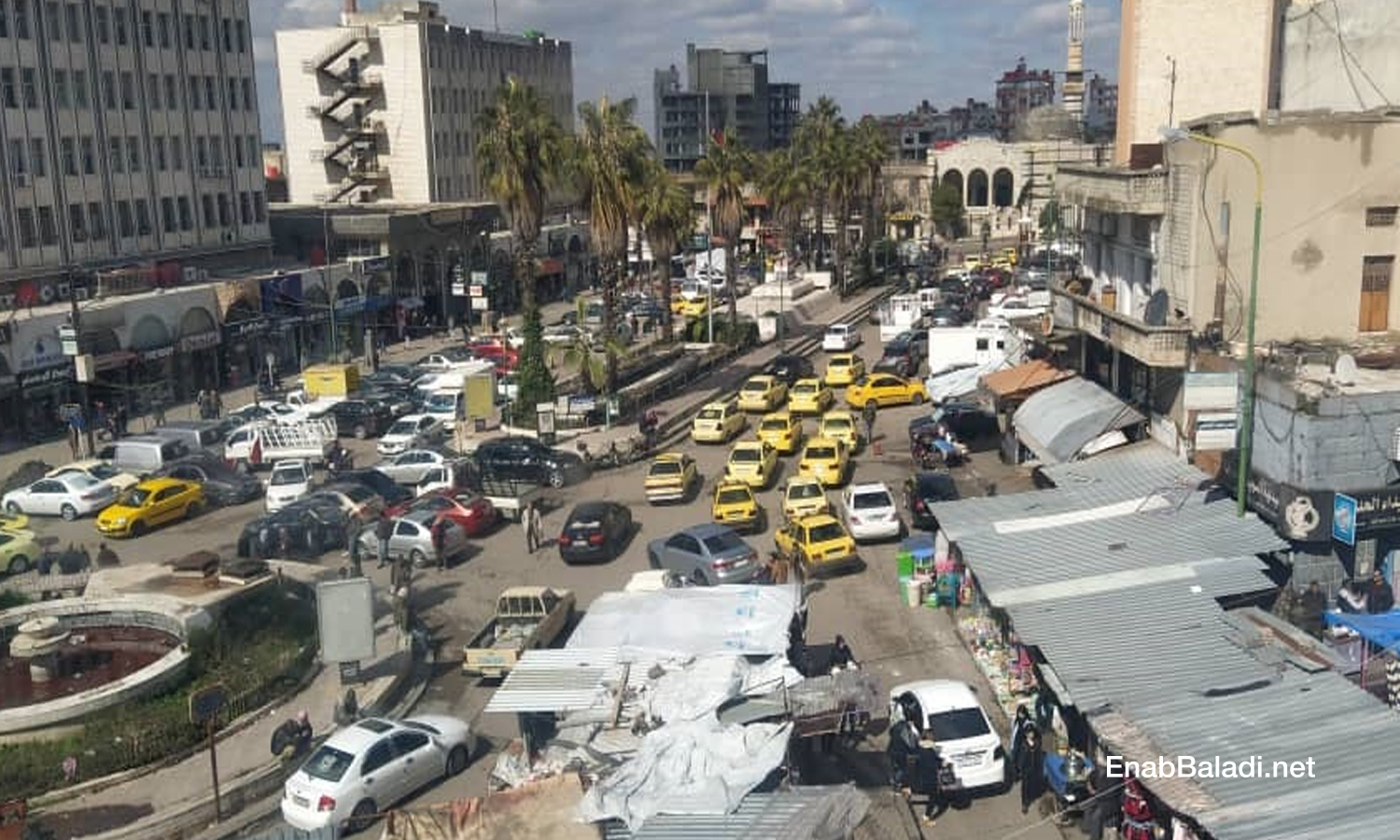 Enab Baladi – As-Suwayda
"I used to wander the streets of As-Suwayda early in the morning searching for a house to rent. I would stop passersby to ask them if they knew a vacant house for rent on a daily basis. I entered many buildings just to ask their inhabitants if there was any available house to rent. I stayed outside late and did not return home until it was 9:00 pm," Fares al-Hadi recounted to Enab Baladi his ten-days daunting journey searching for a house to rent in As-Suwayda. 
Al-Hadi eventually found a house for himself, his wife, and their three children at the rental cost of 35,000 Syrian pounds (SYP = 8.7 USD) per month. The house included two rooms, a kitchen, and a bathroom in a street distant from the city center. A "lucky" person was the term used by al-Hadi for being able to find a house in As-Suwayda, southern Syria. 
Raed al-Barouki was not as lucky as al-Hadi, as he could not rent a house in his city despite the long search. Al-Barouki's endeavors were thwarted by the fact that most homeowners do not accept single young men as renters to their properties located in neighborhoods for families. Homeowners fear young men's engagement in illegal acts, such as kidnapping and theft, which are widespread in As-Suwayda, al-Barouki told Enab Baladi.
Al-Barouki stayed at one of his relatives' houses and is still searching for a rent offer that is convenient to his monthly income of less than 60,000 SYP (15 USD).
The primary school teacher, al-Hadi, took a hasty decision and rented a house that he found a few days after his search. Al-Hadi found himself in a difficult situation as the homeowner wanted to evict him for refusing the rent rise.
Al-Hadi started a second job as a supermarket salesman to secure his new house's rental cost, which is more than half of his salary.  
Are lessors to blame for high rents?
Hussam Said, from the southern countryside of As-Suwayda, headed to a real estate office looking for a rent offer and was astonished by the high rents. "The homeowners are exploiting people through high rents. It is a crime; they are asking for 50 thousand SYP (12 USD), 100,000 SYP (25 USD), and 150,000 SYP (37 USD) as monthly rents, regardless of the renters' status and their monthly or annual income." 
For Said, the one thing more provoking than the rental increase is the way it was requested. Some occupants of expired lease contracts told Said that homeowners made them choose between accepting the rent rise or evicting their houses upon the renewal of their contracts.
Imran Hassan, an owner of one of the residential buildings in the As-Suwayda city center, in which he rented out four apartments, believes that the rental increase is justified. "The new rents should be in line with high living costs," Hassan told Enab Baladi, describing the increase as "normal".
"We must not blame the lessors, especially those who depend on rents to afford their lives' expenses," Hassan said. He added that some owners were considerate to people's difficult circumstances and refused to take rents a couple of times. This occurred when the novel coronavirus (COVID-19) pandemic broke out in the governorate of As-Suwayda, and the Syrian regime's government announced a curfew to limit infections. The Covid-19 precautionary measures affected people's works and forced them to remain indoors.     
Real estate office owner Said al-Ashqar told Enab Baladi that the rents required by lessors are "too much, unjust, and inconsiderate to people's conditions," except for some homeowners who rented out their properties for reasonable amounts and did not increase them when the lease contracts were renewed.
According to al-Ashqar, the reason behind the difficulty in finding houses of convenient rents is the low market supply. Some residential property owners are refraining from renting their properties. "They prefer leaving them empty than paying large amounts for their maintenance thanks to the breakdowns that the rent-paying families will leave behind," al-Ashqar said.
Al-Ashqar believes that "the rental hike is due to the substantial rise in real estate prices and the prohibitively high prices of steel and cement." Property owners, particularly those who rely on rents as a sole source of income, justify the rent increase by the high cost of food items, especially after the depreciation of the Syrian pound and the decrease of people's purchasing power. In early March, the Syrian pound reached the exchange rate of more than 4000 SYP  for 1 USD.   
Many arrivals and few houses
 The decade-long war contributed to the increase in the As-Suwayda population. "After the beginning of the Syrian revolution in 2011 and the residents' displacement from areas that stood against the Syrian regime, more than 300,000 persons came to the As-Suwayda governorate," member of the Social Commission for National Action, Moayad Fayyad, told Enab Baladi.
The displaced families needed places to live in, and despite the local residents' heartful welcoming of them, they suffered from some homeowners' exploitation and greed, Fayyad said. 
Fadi al-Jumani, another real estate office owner in As-Suwayda, pointed out to Enab Baladi that the displaced families started renting houses in As-Suwayda regardless of their rental cost or condition. This, in turn, increased the exploitation and greediness on the part of lessors and led to nearly doubled rents. Hence, the crisis of finding houses of reasonable rents began to emerge for the residents of As-Suwayda due to "the lack of uninhabited houses and high rents."   
Real estate owners who raised the rental cost are estimated at more than 50%, according to al-Jumani. The city's average monthly rent is between 35,000 and 100,000 SYP (8 and 25 USD) for an unfurnished apartment, while a furnished apartment is rented for exorbitant figures, between 100,000 and 250,000 SYP (25 and 63 USD). The majority of homeowners require tenants to pay them a month's rent in addition to at least 20,000 SYP (5 USD) before signing the lease contract.
if you think the article contain wrong information or you have additional details Send Correction