Turkish guard post on M4 attacked; two soldiers injured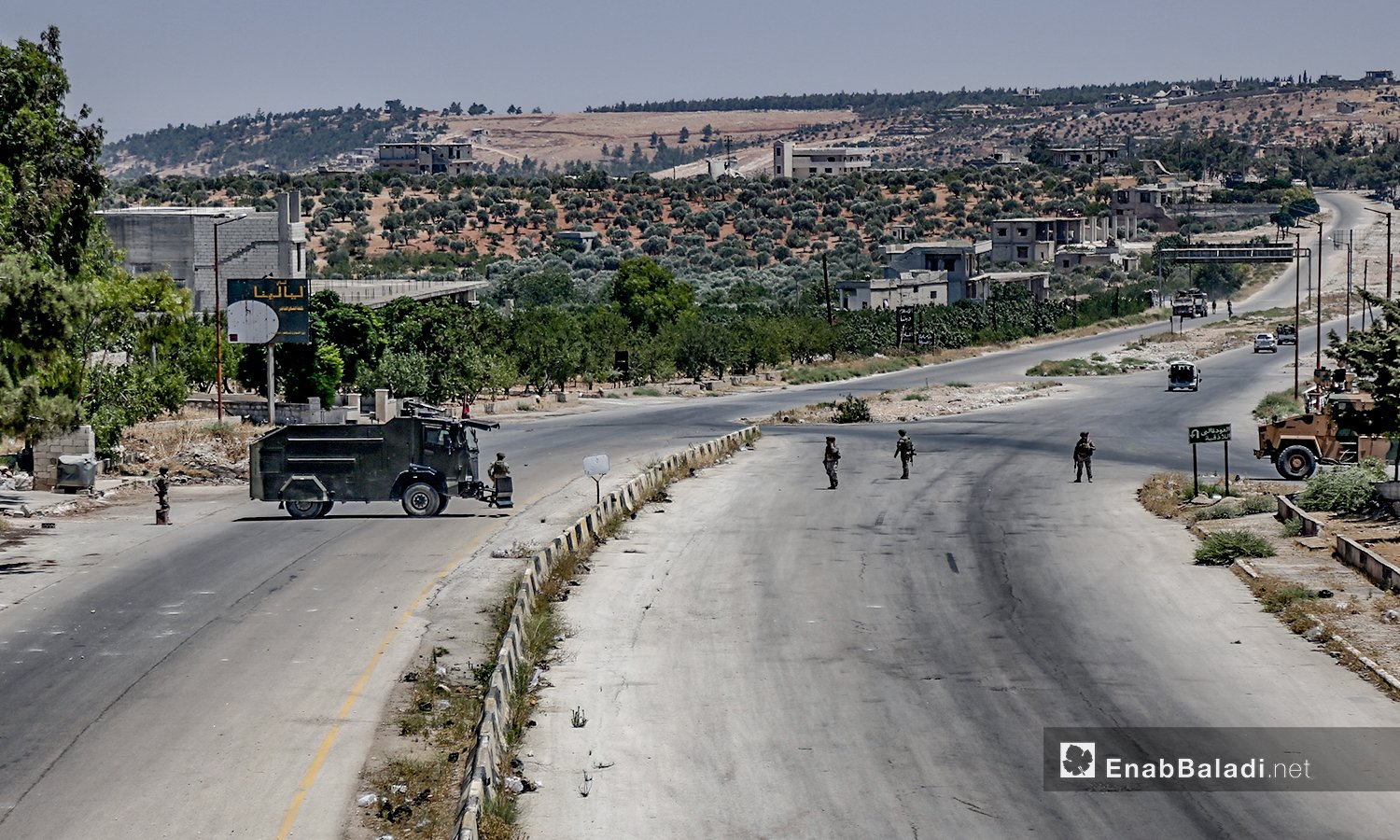 On Sunday, 31 January, two Turkish soldiers were injured, one seriously, at a guard post on the M4 International highway, a commander of the National Front for Liberation (NFL) said.
Unidentified gunmen carried out a drive-by shooting and aimed at the Turkish guard post near the train railway west of Muhambal town, south of the M4, the commander told Enab Baladi on the condition of anonymity.
On 4 December 2020, the Turkish army set up guard posts along the M4, to protect the bridges on the international highway from blasts, the commander added.
A group calling itself the Ansar Abu Bakr al-Siddiq Brigade adopted an attack on 16 January on the Turkish military post in the town of Batabu in the western countryside of Aleppo.
The brigade targeted the Turkish post in Marj al-Zohour in the countryside of Jisr al-Shughur, west of Idlib, with a motorcycle bomb on 27 August 2020.
On 6 September 2020, the same brigade adopted a shooting attack on Turkish soldiers in the town of Mu'tarim, south of the M4. Two soldiers were injured, one of them died.
The brigade was not the only armed group to target the Turkish posts.  The Khattab the Chechen's Brigade adopted three attacks on the Russian-Turkish joint patrols on the international road M4— the first was on 14 July, while the second and the third took place on 17 and 25 August 2020.
On 4 and 5 January, Turkish army convoys were targeted by RPGs. The attacks were later adopted by an armed group calling itself Abdullah ibn Unais.
After the Turkish forces withdrew from the regime-controlled areas, Turkey mobilized forces in areas across Idlib province and established dozens of military posts, the last of which was in the town of Qastoun in the al-Ghab Plain.
In terms of military control, a number of armed opposition groups hold reins to power in Idlib province, most notably Hayat Tahrir al-Sham (HTS), operating under the Operation Room al-Fatah al-Mubin (Great Conquest), alongside the NFL and Jaysh al-Izza (Army of Glory).
Today, Idlib province is subject to a ceasefire deal, Moscow agreement, struck between Russian President Vladimir Putin and Turkish counterpart Recep Tayyip Erdogan on 5 March 2020. The deal provided for establishing a security corridor and launching joint patrols along the Aleppo-Lattakia/M4 highway, extending from Tronba town, east of Idlib, to Ain Hoor, west of Idlib and the last territory controlled by the armed opposition groups.
if you think the article contain wrong information or you have additional details Send Correction