People's Assembly of Syria increases amount of loans granted for the establishment of labor housing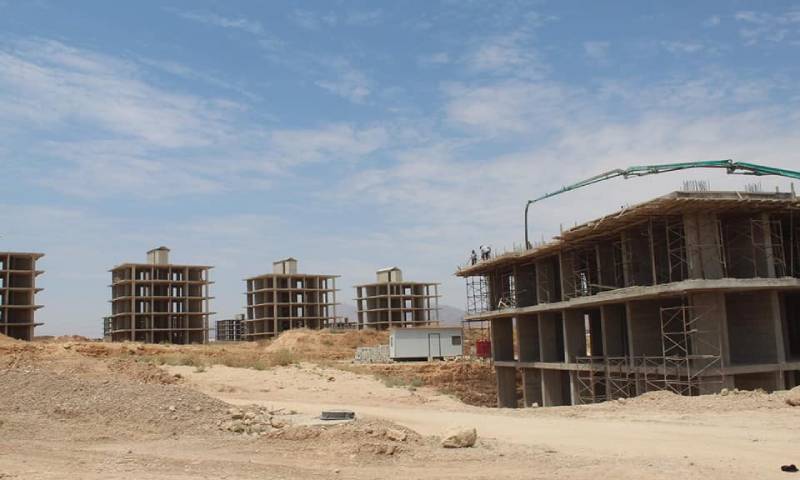 The People's Assembly of Syria has approved a draft decree amending Article /8/ of Legislative Decree No.46 of 2002 on labor housing ownership. The amendments addressed the amounts of loans granted to the General Housing Establishment (GHE), as well as the interest rates. 
Under the amendment, Syria's Ministry of Finance (the Public Debt Fund) may grant the GHE an annual loan of up to 5 billion Syrian pounds (nearly one million and 715,000 USD), with 1 percent interest for the implementation of housing units for state employees. The amount shall be allocated in the annual investment budget of the GHE, the local pro-government newspaper al-Watan reported on 21 January.
Before the amendment, Article /8/ provided that the Ministry of Finance (the Public Debt Fund) may grant the GHE interest-free loans to build labor housing units at an amount of up to 300 million SYP (around 103,000 USD) per year.
The black market's exchange rate of the US dollar against the Syrian pound has reached 2,915 SYP for sale and 2,895 SYP for purchase, according to the Syrian Pound Today (a Syrian Pound and foreign currencies' exchange rate tracking website).
Decree No. 46 regulates provisions related to real estate and labor housing ownership established by the Higher Committee for Labour Housing.
Last December, the GHE announced the allocation of housing units for subscribers in youth, labor, and alternative housing projects. It also allotted dwellings for subscribers in housing savings schemes, the government housing program, as well as for occupants of informal housing in several Syrian governorates. 
On 4 January, the Director-General of the GHE, Ayman Mutlaq, talked about the delay in delivering housing units to the subscribers of alternative housing projects. He said that subscribers are not entitled to hold the establishment accountable for the delay or take any legal action against it.
Syria's ongoing conflict has significantly contributed to the delayed delivery of alternative housing; yet, there are other reasons related to land, implementation, and studies, Mutlaq told the al-Madina FM local radio station.
The Syrian housing sector faces several difficulties, particularly in youth and labor housing projects. The subscriptions to these projects started before the revolution and were delayed due to the repercussions of the security situation in Syria.
if you think the article contain wrong information or you have additional details Send Correction