Interim Government adopts new measures to control rampant insecurity in northern Syria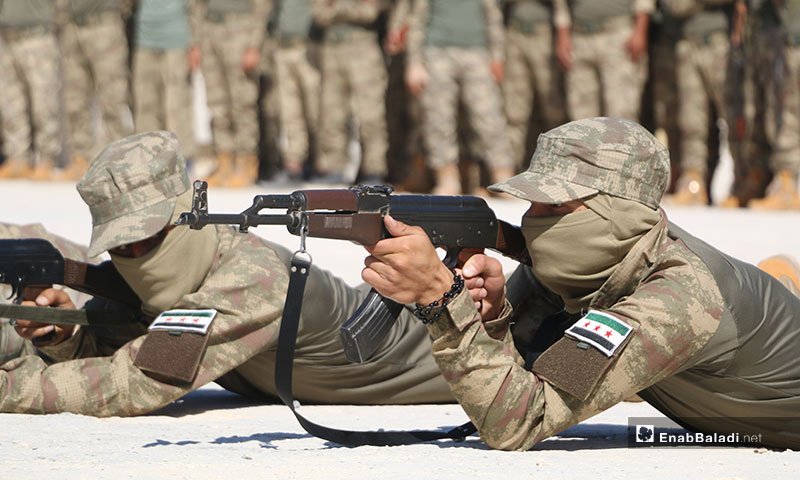 The Ministry of Defense of the Syrian Interim Government announced that it had taken a series of measures aimed at "maintaining the stability and security" of the areas it administers in northern Syria.
The measures include digging up entrenchments and trenches in necessary places, in addition to tightening security and surveillance procedures, the ministry said in a statement released on Sunday, 7 February.
"Obligatory instructions will be issued to seriously address the incidents of shooting at cars and vehicles trying to cross the front lines," the ministry stated, adding that people who violate these instructions will be referred to the military courts.
Patrols of the Military Police, backed by fighters of the SNA, will be run within the area's cities, towns, and residential communities. Checkpoints and security posts will also be reinforced, particularly at cities' entrances and exits.
The ministry also called for "boosting the role of the military judiciary, and referring perpetrators of terrorist crimes, and their associates, to military courts on charges of terrorism and tampering with security."
Officials of the Syrian Interim Government requested that citizens inform competent authorities of any information about the perpetrators of such crimes and offenses.
Northwestern Syria, controlled by Turkey-backed armed opposition groups, has been a site for recurrent explosions and assassinations, which are specifically aimed at militants.
The last of these blasts shook the industrial area in Afrin, northwest of Aleppo, on January 30. Back then, a crane vehicle exploded, with the driver and his sons inside.
The blast took a toll on eight persons, Enab Baladi correspondent reported, quoting the Afrin Healthcare Directorate.
In addition to setting up surveillance cameras, the local councils and security forces in the northern countryside of Aleppo have taken several measures to control the security condition, including preventing the entry of vehicles that are not registered with the area's transportation departments or do not have the relevant city's registration plate.
if you think the article contain wrong information or you have additional details Send Correction