High prices of egg and chicken change shopping habits of people in regime-held Daraa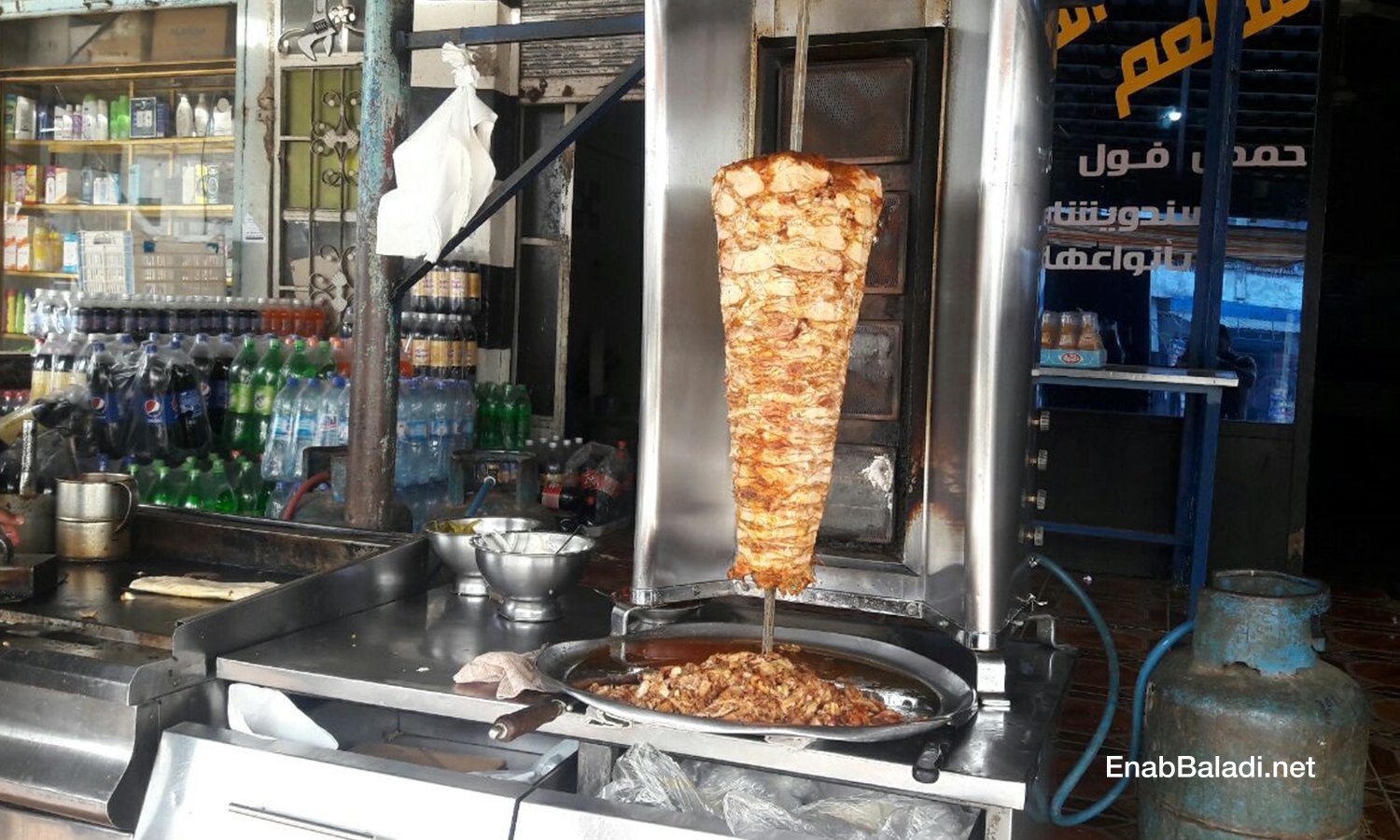 Daraa – Halim Muhammad
"It takes me two days' work  to buy my family one chicken, weighing about 2 kg. And if I want to buy them one carton of egg, I need to work for a day and a half," said farmworker Zuhair.
Zuhair's daily wage is no more than 4,500 Syrian pounds (SYP-1.25 USD), while the price of one kilo of chicken increased to 4,600 SYP (1.28 USD) in mid-February after it was 3,400 SYP (0.94 USD). Besides, there has been an unprecedented rise in egg prices; one egg carton costs 6,000 SYP (1.66 USD).
The reasons for the growing prices of chicken and egg varied. For example, people stopped raising chickens in Daraa due to the high prices of imported feed and medicines.
Therefore, they changed their buying behavior of chicken and egg, adopting new economic strategies to cut their everyday costs of living. 
Factors affecting poultry farming in winter
Zuhair can no longer afford to buy a complete carton of eggs. Instead, he purchases only a few when he can. One egg is sold for 200 SYP (0.05 USD).
"The price of one carton of eggs is 1.5 times more than my wage. Nowadays, I cannot purchase eggs, my children's favorite breakfast, like before."
Saad, who owns a poultry slaughterhouse in the town of Tafas, said the prices of broiler chicken and eggs are going up due to the decline in poultry farming during winter; farmers are afraid to raise chickens during winter due to low temperatures, which might lead to their deaths. Besides, poultry farmers can no longer afford the poultry house's heating costs, which increase the production cost.
Saad told Enab Baladi that farmers' reluctance to invest in poultry production caused a shortage in chickens' supply in winter. However, he expected a decline in chicken prices because new batches of chickens will be distributed in the market in spring.
As observed by Enab Baladi, merchants and owners of poultry slaughterhouses said that the prices of chickens and eggs have soared because of the increasing costs of commercial broiler feed. Many poultry farmers in Daraa decided to leave poultry farming because of that. Thus, the coastal governorates of Latakia and Tartous have become the only main suppliers of chickens and eggs.  
On 20 January, member of the Poultry Farmers' Committee, Hikmat Haddad, made a statement to pro-government newspaper al-Watan claiming that rising prices of chickens and eggs are due to the rise in global feed prices. He denied that the change in the exchange rate of the SYP against the USD has contributed to high prices.
According to Haddad, merchants raise poultry feed prices automatically when prices are going up in the global markets, despite the presence of large quantities in their warehouses. However, they do not reduce the prices of feed if a decline in prices occurs worldwide on the ground they import poultry feed at the world price. 
A ton of soybean feed is 1.6 million SYP (476 USD), while a ton of yellow corn chicken feed amounts to 750,000 SYP (223 USD).
The Poultry Farmers' Committee member added that broiler poultry production covers only 30 percent of the market's needs for chicken meat and 50 percent of its need for eggs.
Decline in demand for broilers and eggs
Umm Jalal, who provides for her family of five members in the countryside of Daraa, has changed her habit of buying a whole chicken, especially for cooking regular family meals in Daraa at the weekends.
Umm Jalal told Enab Baladi before the high chicken prices, "I used to purchase two whole chickens for my family. But now I am buying only chicken cuts."
The price of a kilogram of chicken legs has reached 6,000 SYP (1.66 USD). A kilogram of boneless chicken breast costs 7,000 SYP (1.94 USD), while a kilogram of chicken wings is 5,600 SYP (1.55 USD). The price of a kilogram of chicken gizzard reaches 8,500 SYP (2.36 USD). A grilled chicken costs around 13 thousand SYP (3.61 USD).
"I can buy neither meat nor chicken products because of their skyrocketing prices," Abu Omar, a 30-year-old resident in the city of Dara, told Enab Baladi. He added that he is trying to economize where he can.   
The rise in chicken prices came in line with the increase in red meat prices. The price of one kilogram of lamb meat in Daraa has reached 18,000 SYP (5 USD), while one kilo of veal is 15,000 SYP (4.16 USD).
A supermarket owner in Daraa said that due to egg cartons' spiking prices, people tend to purchase single eggs instead of buying complete cartons of eggs. The sales of eggs have declined significantly compared to the previous year.
12.4 million people in Syria face food insecurity, according to a report issued by the World Food Program (WEP) on 11 February; by far the highest number ever recorded.
The report illustrates the root causes of food insecurity in Syria, represented in the outcomes of protracted conflict, mass population displacement, and economic crisis, which has been escalating since 2019; with the dramatic deterioration in the value of the Syrian currency— 3,360 SYP against the US dollar. 
---
Some surnames have been withheld for security reasons. 
if you think the article contain wrong information or you have additional details Send Correction