Heavy late rains bring new hope for farmers of Syria's al-Hasakeh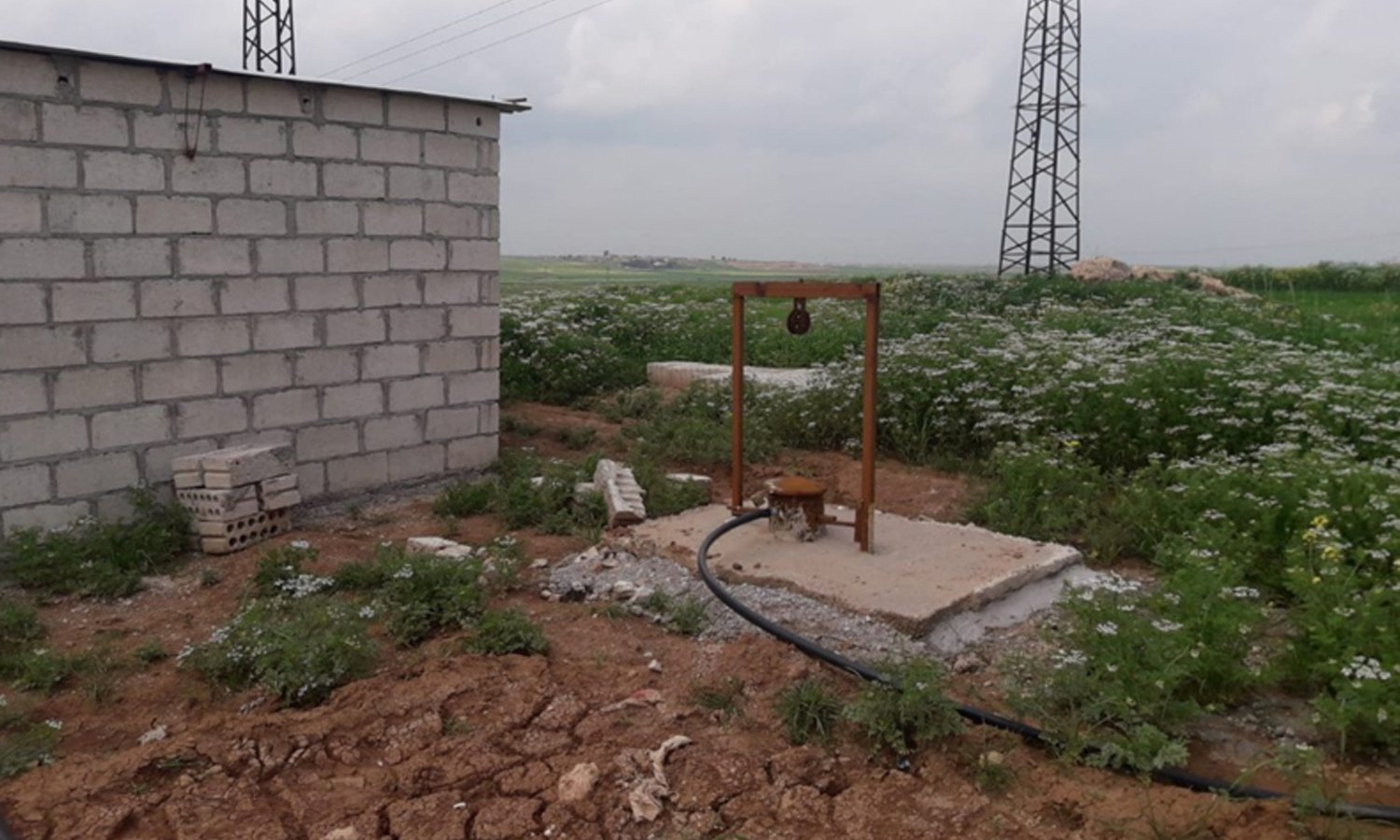 Al-Hasakeh-Majd al-Salem
After a prolonged dry spell, with little or no rain for over two months, sky in al-Hasakeh, the largest city in northeastern Syria, was finally raining. The early January rains brought back smiles to the faces of the city's farmers.
The area abounds with strategic crops, and it is thus considered one of Syria's most important crop resources. The farmers primarily depend on rain to grow various crops, including the much-needed wheat and barley. 
Drought leads to huge losses
Ibrahim, who declined to mention his full name, is a farmer from the al-Qahtaniyah subdistrict. He rented "large" farmlands this year in the region's southern countryside and planted them with rain-fed crops, including wheat and barley.
"Cultivating the land cost me about 45 million Syrian pounds (SYP-about 15 thousand USD). Besides, it took a lot of time and effort. That's why the shortages of rain meant losing everything to me."
The farmers of al-Hasakeh were "very worried" over possible crop losses; several farmers, especially in the southernmost countryside of Qamishli, were forced to plow their fields, only to replant them again. However, their worries have been washed away by the good rains that have been lashing the areas since the beginning of January. 
Farmer Muhammad al-Misbah told Enab Baladi that one kilogram of wheat seeds allocated for planting costs 600 SYP (0.2 USD), while one kilogram of barley is 450 SYP (0.13 USD). Per hectare of wheat-barley cultivation costs 185 thousand SYP (61 USD), including agricultural workers and plow costs. 
Farmers lack support
Farmers of al-Hasakeh lack adequate support and compensations for losses following natural disasters (fires, floods, and insects ), offered by the Agriculture departments, which are affiliated with the Syrian regime and the Autonomous Administration of North and East Syria(NES) in the governorate.
This lack of support constitutes one of the most prominent problems faced by farmers of al-Hasakeh. Many of them have to rely on rainfed agriculture, which causes them a state of permanent anxiety, that continues through sowing, harvesting, and selling their crops.
This was confirmed by an agricultural engineer and an employee at the NES-linked Agricultural Department, who spoke with Enab Baladi on condition of anonymity.
The engineer said, "There is no emergency response fund designed to compensate farmers impacted by any natural disaster or pandemic that may hit their crops at any stage of their growth. Only some wealthy benefactors are assisting farmers affected by natural hazards, just like what happened during the 2018 season, where thousands of hectares of wheat and barley crops were burned."
Although the Syrian regime's Agriculture Department has a fund called "Disaster Relief Fund," this body only compensates 5 percent of the production cost. This compensation does not meet the cost of the expected production of each hectare, according to the agricultural engineer. 
According to the Syrian regime's Ministry of Agriculture and Agrarian Reform rainfall bulletin, as of January 21, the amount of rainfall in the most important areas of al-Hasakeh during the current season was 91 millimeters (mm) in the city center, 172 mm in al-Malikiyah, 98.5 mm in al-Qahtaniyah, and in Qamishli 94.4 mm, in al-Yaarubiyah 100 mm, Ad-Darbasiyah 113.5 mm, and al-Jawadiyah 87 mm.
By contrast, the amount of rainfall during the same period in 2020 was much heavier; 135.5 mm in the city of al-Hasakeh, 304 mm in the city of al-Malikiyah, 230.7 mm in al-Qahtaniyah, Qamishli 200.1 mm, al-Yaarubiyah 163.5 mm, Ad-Darbasiyah 285 mm, and al-Jawadiyah 191mm.
In a 19 January statement to North Press Agency, a media outlet close to the Kurdish-led NES Director of al-Hasakeh Agriculture Department, Engineer Rajab al-Salameh, said that 42 percent of wheat cultivation is irrigated within the framework of the agro plan; 125 thousand hectares out of more than 301 thousand hectares were planted. Eighty-eight percent of wheat cultivation is rain-fed; 389 thousand out of more than 443 thousand hectares of wheat crops were cultivated.
The area planted with irrigated barley reached 20 thousand hectares, while the area planted with rain-fed barley amounted to 424 thousand hectares.
Al-Hasakeh governorate is considered the most important source in Syria for the cultivation of wheat, barley, cotton, lentils, and other vital crops. These crops are grown according to precipitation rates. The cultivated areas are divided into five zones according to rain-rate distribution stability, agricultural engineer Harith al-Balibl told Enab Baladi.
These areas start from the north, the first stability zone, which has an annual precipitation rate of about 400 mm, then gradually proceeds with the second, third, fourth, and fifth areas towards the south. The rate of precipitation in the last area is 150 mm, which has the least rainfall. 
Al-Balibl emphasized that rain in January is considered "decisive" for the future of the agricultural season because germination is one of the most important stages that need proper irrigation in order to have "strong" plants.
Should rainfalls be too little again, the agricultural engineer expects a soil drought and the death of the fragile root system of crops, thus "losing the season."
if you think the article contain wrong information or you have additional details Send Correction