Three murdered in al-Hol Refugee Camp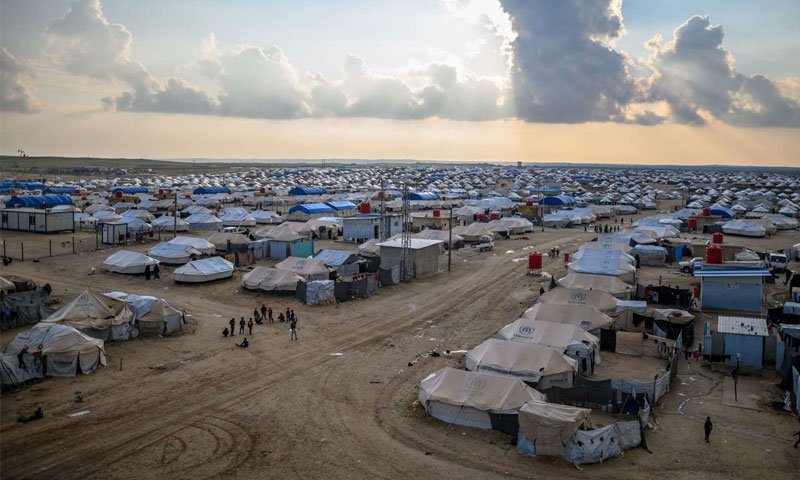 Over the past two days, local sources in eastern Syria reported that three people were killed inside the al-Hol camp, northeast of al-Hasakah, by unknown persons.
The last of these operations was on 3 January when a woman was killed in her tent with a silenced pistol, according to the local Euphrates Post page on Facebook, which covers news around the eastern region.
The page stated that the victim was killed inside her tent in the fifth sector of the al-Hol displaced persons camp. Her name was Faten, and she works with the Syrian Democratic Forces (SDF).
There was no official comment from the SDF on the operation, nor did the media of the Autonomous Administration report any news related to the incident.
An SDF member named Thamer al-Iraqi was killed in the same way on 2 January.
On the same day, the Internal Security Forces (Asayish) found the body of an Iraqi girl who was killed in the camp by unknown assailants who shot her in the third sector of the camp, according to North Press Agency.
At the time, the agency quoted a medical source in the Kurdish Red Crescent at al-Hol camp who said that the Iraqi refugee, who is 17 years old, had not yet been identified, explaining that she died immediately, after being shot seven times.
These operations coincide with the evacuation of Islamic State families, according to a decision issued by the Autonomous Administration, on 14 October 2020.
The camp was established in the 90s to accommodate 5,000 Iraqi refugees. Today, it includes 35,000 Syrians, which is about 43 percent, with almost the same number of Iraqis, as well as 10,000 people from 30 to 40 other countries.
The al-Hol camp witnessed large numbers of displaced persons from areas under the control of the Islamic State, when the SDF launched an offensive against the Islamic State's last strongholds and controlled it, declaring the end of its presence in March 2019.
The camp received thousands of the Islamic States' families, fighters, and many of its prisoners and kidnapped people, along with the residents of the villages and towns that witnessed the battles.
This article was translated and edited by The Syrian Observer. 
if you think the article contain wrong information or you have additional details Send Correction