Ma`arat al-Nu`man: five years since the "Justice Palace" massacre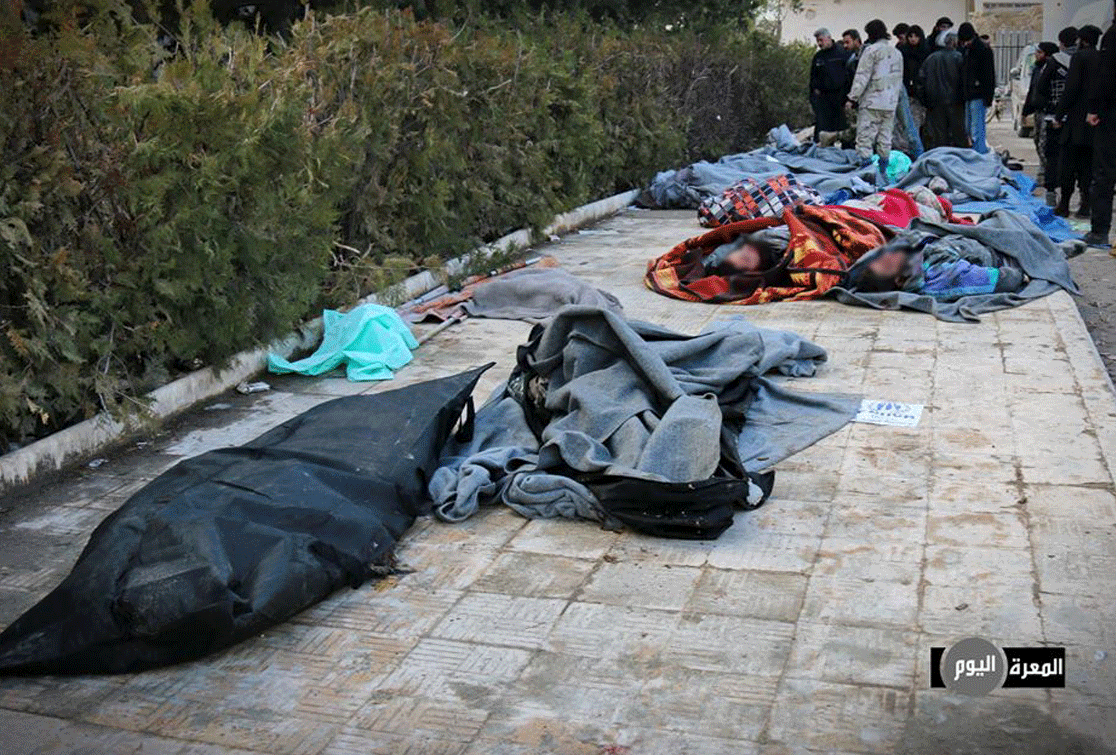 On the morning of 9 January 2016, the Russian air force launched four missiles on Ma`arat al-Nu`man, a city south of Idlib.
The airstrike took a toll on 67 civilians, reported the Syrian Network for Human Rights (SNHR).
Two missiles hit the Palace of Justice, and the other two crashed into the adjacent school of al-Damishaqi, both on the al-Muraba'at neighborhood, downtown Ma`arat al-Nu`man.
The raid rendered dead 67 civilians, among them a child and three women. It also injured at least 120 others, reported SNHR.
In 2016, the Place of Justice was turned into a sharia court by Jabhat al-Nusra/al-Nusra Front—today, Hayat Tahrir al-Sham (HTS) after it merged with other factions in 2017.
The court was established to process civilians' affairs, annexed to it a prison.
The attack on the Palace of Justice marked the second on sharia courts in opposition-held areas back then, reported SNHR. Court areas are regarded as vital congregation points because they are destinations for large numbers of civilians.
The second court attack took place on 20 December 2015. Russian fighter jets hit al-Qusoor neighborhood in Idlib city with six raids. The jets aimed at the Ba'ath Party building, which back then functioned as a sharia court. The offensive caused the death of 42 civilians, including a child and two women, and injured 122 others.
Within the context of documentation, the SNHR defines a massacre as the mass murder of defenseless civilians in a specific location through a guided military operation.
Between March 2011 and September 2020, the Syrian regime forces perpetrated the death of 199,938 civilians, while Russian forces perpetrated the death of 6859 others, reported the SNHR.
if you think the article contain wrong information or you have additional details Send Correction