What is the infection rate of Coronavirus in northern Syria's camps?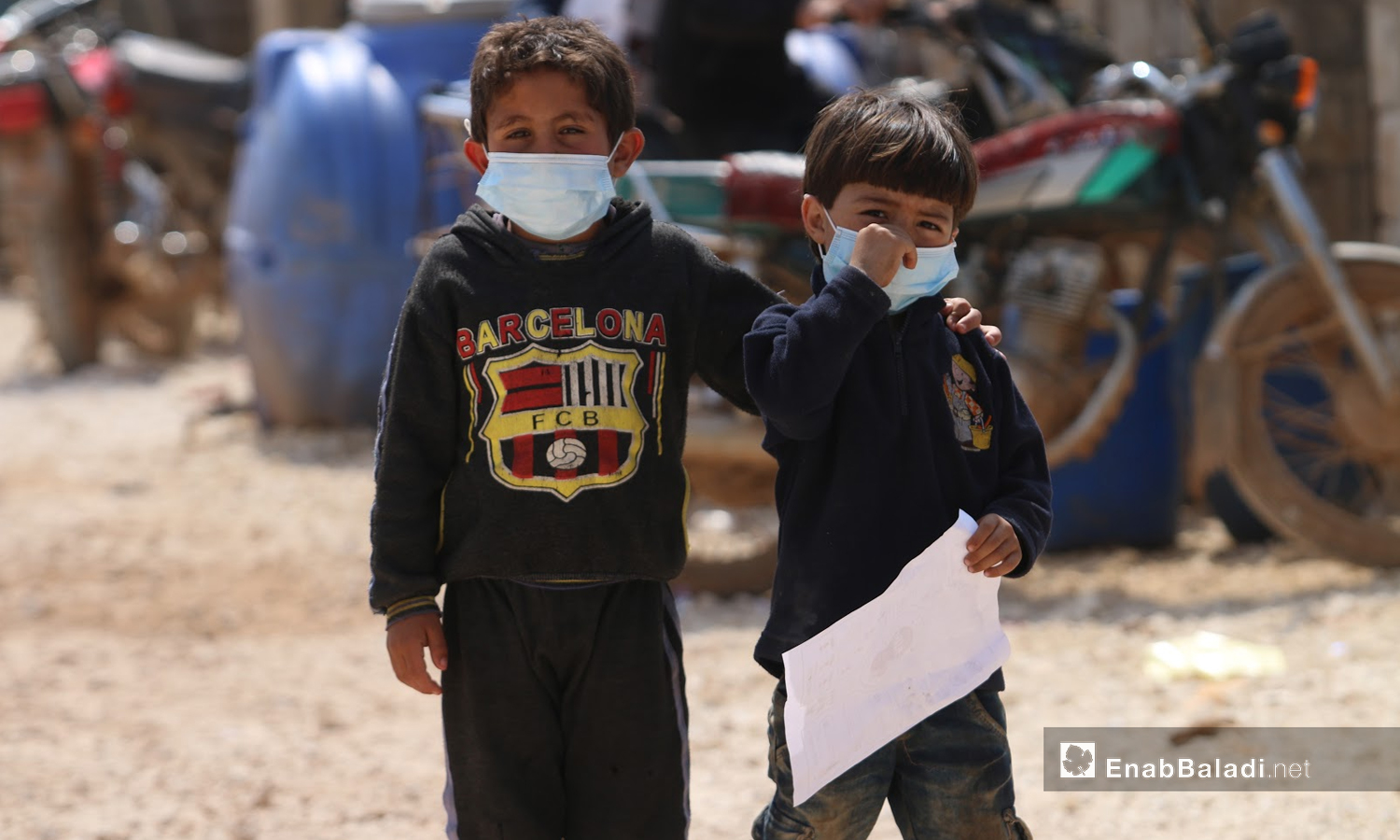 Camps of northern Syria have been witnessing increasing cases of coronavirus (COVID-19) infections, according to the Syrian Response Coordination Group (SRCG), amid failure to secure necessary medical aid to curb the spread of the virus, as mentioned by Idlib health directorate to Enab Baladi.
The camps' coronavirus infection rate reached more than 10 percent, out of the total number of cases recorded in the region. The number of infected patients exceeded 17.700, according to the SRCG's statistics, issued on 8 December.
The northern Idlib camps are not properly prepared to prevent a further spread of the virus. These camps lack social distancing, water, cleaning materials, protective facial masks, and sterilizers. In addition, the camps' inhabitants show a lack of awareness, manifested by the heavily crowded markets inside the camps, which are a primary reason for the spread of the infection, the head of the primary health-care department of Idlib's health directorate, Dr. Anas al-Dogheim stated to Enab Baladi.
The total number of camps reached 1,293, inhabited by one million 43 thousand and 689 people, according to the data and statistics of the SRCG released on 27 August. The SRCG warned that the camps' population density is very high and that the inhabitants suffer from poor hygiene and inadequate health conditions that increase the chance of transforming concentration of displaced persons into an epicenter for the spread of COVID-19.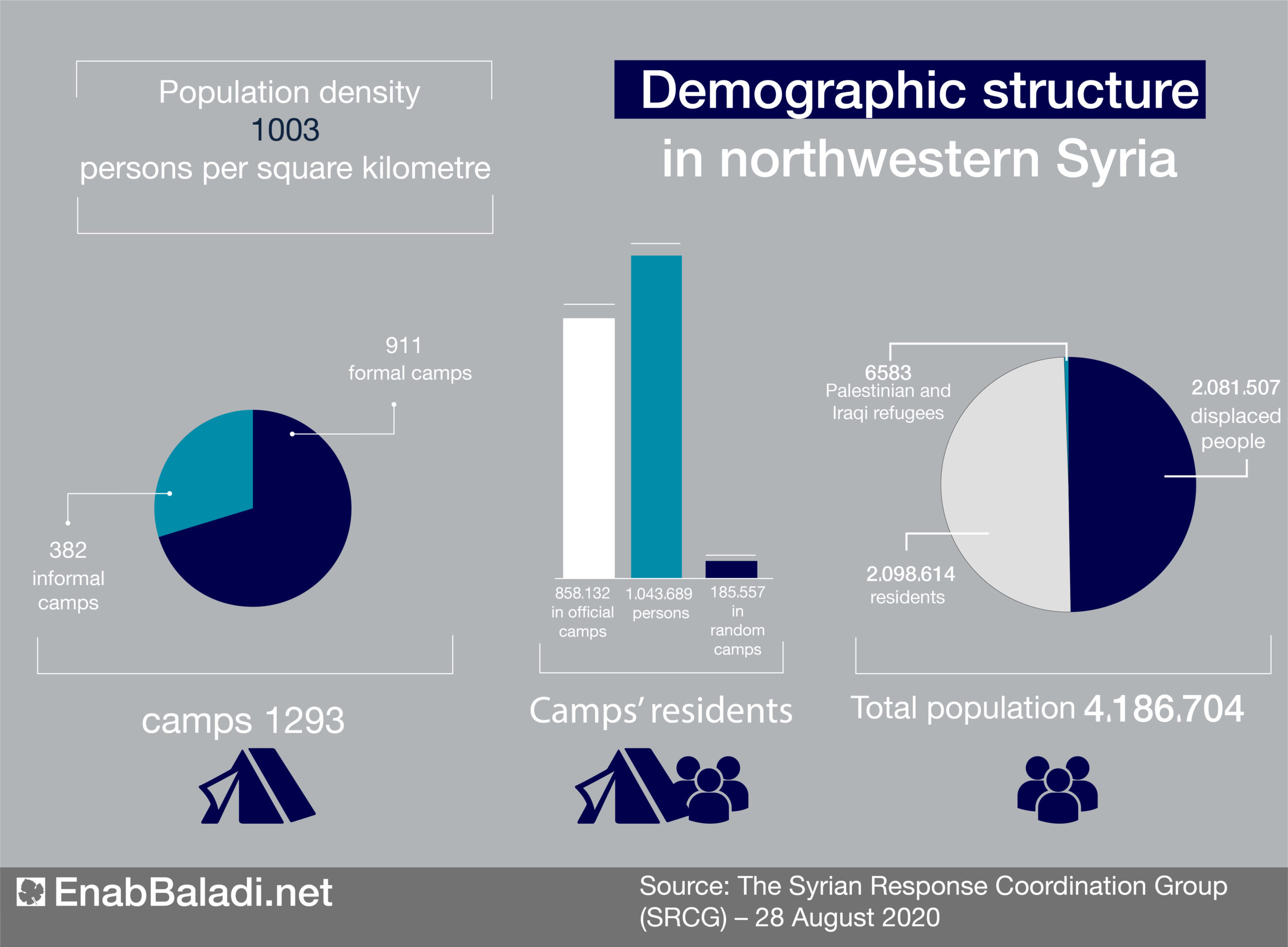 Al-Dogheim explained that health facilities in the camps are not as available as needed. He added the community-based isolation centers and hospitals receiving coronavirus cases are only limited to densely populated cities. The nearest of these facilities is the Tall al-Karama Hospital and Darat Izza Hospital in the western Aleppo countryside. Meanwhile, Qah, Aqrabat, Atmah, and Silwah areas do not have hospitals or isolation centers.
The densely populated Atmah area and its camps of displaced people are about 20 kilometers away from hospitals or community isolation centers. The area suffers from poor road services.
Northern Syria camps lack medical oxygen cylinders, as limited quantities are insufficient to save advanced cases of coronavirus patients, al-Dogheim said. Idlib's health directorate is working on securing oxygen generators to fill the shortage, he added.
The medical sector in Idlib, the last stronghold of opposition forces, suffers from inadequate health facilities, as the region's hospitals are overcrowded with coronavirus patients, amid warnings of inability to confront the virus.
if you think the article contain wrong information or you have additional details Send Correction