Judges prosecuted for ruling property ownership transfer based on forged power of attorneys in Syria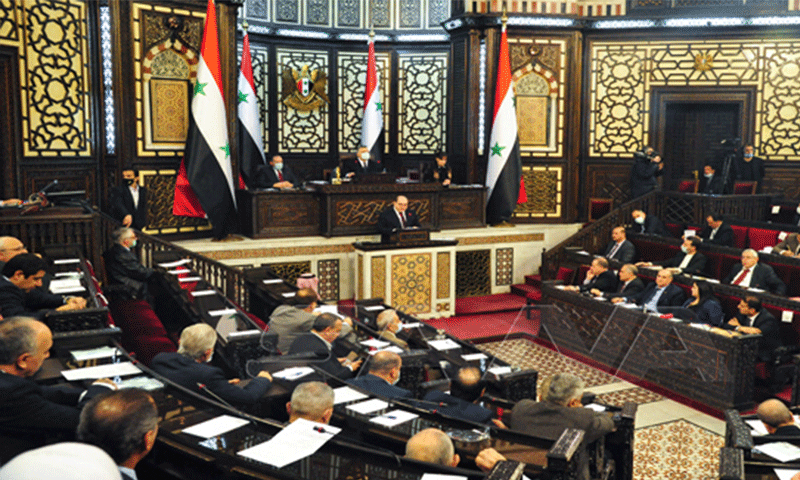 The Minister of Justice of the Syrian regime government, Ahmed al-Sayyed, has announced that trials against judges, who issued judicial sentences of transferring property ownership based on forged power of attorneys (POA), would take place soon.
A number of judges are currently being prosecuted in the Supreme Judicial Council because they have issued some judicial decisions to transfer property ownership to other people based on false POA, al-Sayyed stated to the local newspaper, Al-Watan, on 24 November.
The minister pointed out that judicial sentences had already been handed down against some judges, while other cases are still pending trial.
"Prosecutions will be filed against any judge handing down sentences that affect and harm the citizens' interests and property," al-Sayyed said, pointing out that "dismissing judges is no longer the sole and ultimate punishment in the Supreme Judicial Council."
The Court of Cassation's inspection committee would be briefed on the courtrooms' decisions to evaluate them and the judges, al-Sayyed said. 
He also indicated that in case of detecting any serious professional misconduct by the judge, he/she would be prosecuted before the Supreme Judicial Council.
Al-Sayyed expected that important decisions would be issued on this subject in the coming days.
In its January 2019 report, the Berlin-based Transparency International ranked Syria second to last at 178th with 13 points in the organization's annual corruption perception index, which monitors transparency and corruption in 180 countries. 
According to the report, Syria retreated from 144th place with 26 points in 2012 to reach the current position after it retreated 13 points. 
In 2014, Syria ranked 159th with 20 points. In 2015 it ranked 154th with 18 points, while in 2016, Syria ranked 173th with 18 points. In 2017 Syria ranked 178th with 14 points, and in 2018 it ranked 178th with 13 points. 
In September 2016, the chairman of the criminal chamber of the Syrian Court of Cassation, Ahmed al-Bakri, told the local "Al-Iqtisadi" website that "the percentage of bribes increased tenfold during the crisis compared to before," considering that the reason for that is the lack of censorship in some areas.
if you think the article contain wrong information or you have additional details Send Correction