Factors pushing citizens to sell their properties in Syria's Idlib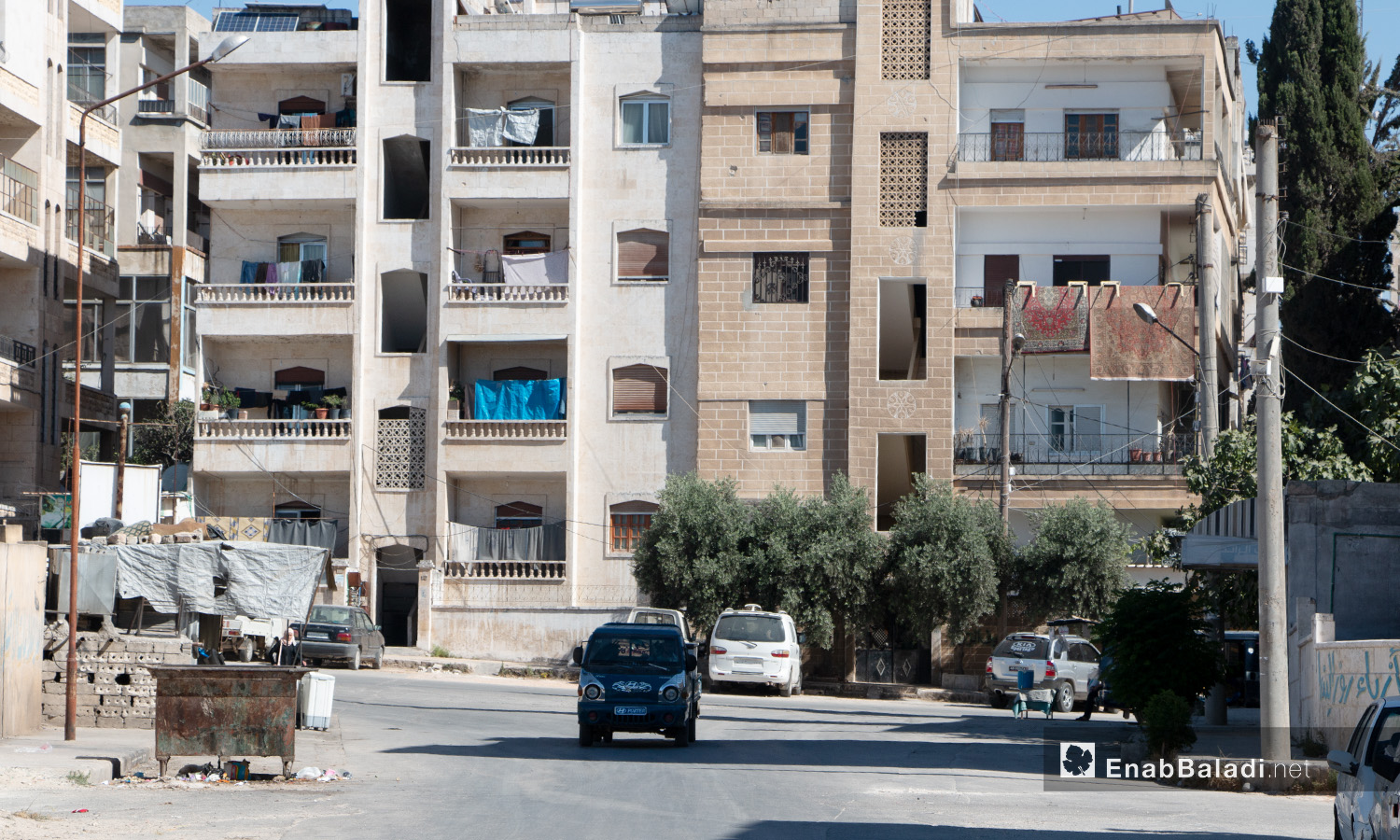 "Everything has changed, and I don't think of going back to Syria, especially after leaving it for 20 years." These words identified the main reason that prompted Lamia al-Masri to sell what is left of her possessions in Idlib city, north of Syria.
Al-Masri, a 53 years old Syrian woman residing in Greece for 20 years, attributed in her talk to Enab Baladi the reasons for her decision to sell her home in Idlib. These reasons included the unstable security situation, insecurity, and changes that befell the city in the last ten years since protests erupted against the Syrian regime in 2011.
Idlib went through various military and political changes. It was subject to the influence of many conflicting parties, resulting in vague laws and unstable security, living and economic situation, according to al-Masri.
The regime's forces lost control of Idlib in 2015, and the Syrian Interim Government (SIG) took over the city, before the formation of the Syrian Salvation Government (SSG) in late 2017. The SSG gradually controlled the city's vital spots until it gained administrative authority over the entire city of Idlib and part of the western Aleppo countryside, a year and a half after its establishment. The SSG was formed following an agreement between the Hay' at Tahrir al-Sham (HTS) and the National Front for Liberation (NFL) that stipulated on placing the entire region under the SSG's influence.
Al-Masri added that the economic and financial situations became difficult for Syrian citizens wherever they are. Even Syrian expatriates were affected by difficult conditions, especially after the outbreak of the novel coronavirus (COVID-19) pandemic. These reasons combined prompted al-Masri to sell her house and shop, to fend for herself abroad.
Enab Baladi talked to a number of expatriates from Idlib, who expressed their desire to sell their properties in the city due to their intentions of permanent residence outside Syria.
The expatriates faced economic hardship following the spread of COVID-19, loss of jobs, or unbalance between income and monthly expenses.
Raed Khatib, a real-estate office manager in Idlib, told Enab Baladi that the real estate market in Idlib is witnessing an ample and unbelievable property supply for sale. Khatib attributed the reasons for the ample supply to the expatriates' intention to sell their property in Idlib and the fear of a number of owners of a possible battle in the region, considering the vague military situation and some people's exploitation of property sell by turning it into a business.
In this regard, Khatib said that some people build real estates to sell them for profit and revenues as a business.
He pointed out that the properties whose owners intend to sell exist in the areas controlled by the Syrian regime forces.
Properties are offered half their real value, Khatib said, noting a "recession and stagnation" in all markets, not just in the real estate market because the region's residents are expecting future changes.
The real estate documentation office affiliated to the SSG's local administration and services ministry in Idlib province oversees the documentation and archiving of real-estate transactions, mainly property and land selling in Idlib.
Property holders need to submit proof of ownership documents, such as title deeds, property registration record, the number and date of the property contract, and identity documents, such as a civil registration record or a copy of a personal identity card.
They also need security documents, such as a clearance issued by the "studies office in Idlib" to prove that no party in the contract has dealings with any side of the Syrian regime. Other documents include property transaction dealings like selling contracts, mortgages, or rental contracts.
if you think the article contain wrong information or you have additional details Send Correction