Al-Qusayr city council calls on owners of ramshackle mudbrick buildings to remove them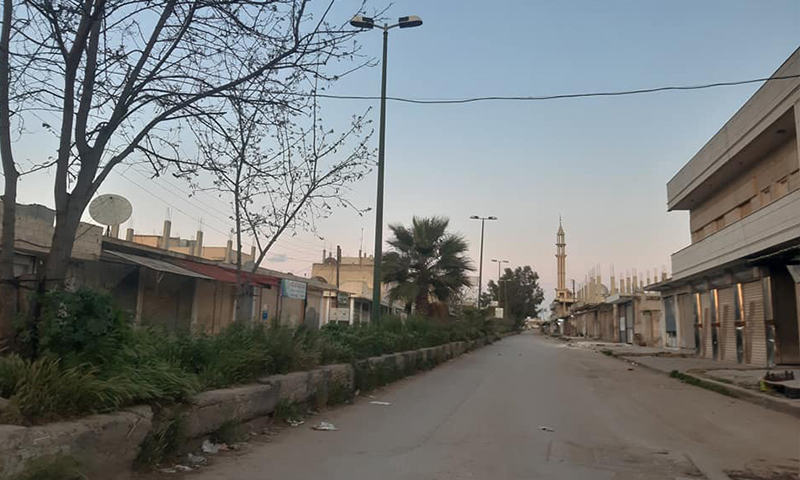 The city council of al-Qusayr, west of Homs governorate, has requested the owners of ramshackle mudbrick residential buildings and walls in the city to remove them.
The council's executive office chairman, Abdul Kafi al-Khatib, decided to approve warnings to owners of old dilapidated buildings and walls built of mudbrick.
According to al-Khatib, those buildings pose a danger to the safety of traffic and citizens passing by them and should be removed within ten days from the date of notification, or the city council will remove them at the expense of the landowners.
According to decision No. 50 issued on 26 October and published on 2 November, the council will remove those buildings and walls if they are unoccupied, and their owners could not be notified. The owners will also be charged with expenses and payments, according to the decision.
Citizens will be informed of the decision's details through the official social media accounts of the al-Qusayr city council and the council's bulletin board.
The decision is based on the provisions of the Local Administration Act, passed by Legislative Decree No. "107" of 2011, and decision No. "319" of 25 October 2018.
The Syrian regime announced the regulatory plan for the al-Qusayr city on 10 October 2018, under Law No. "10".
The announcement was published on the al-Qusayr city council's "Facebook" page and said that "anyone wishes to object to the plan must submit his/her objection to the city council office from 10 October to 9 November until the end of the official working hours.
The announcement stated that "all private rights and property are protected and safeguarded, besides all vital, health, religious, educational, and entertainment facilities.
For his part, Homs governor promised that the governorate's institutions would work with a clear action plan to accelerate providing services, in addition to removing the rubble, so that al-Qusayr city would return after months to its "normal state," according to his expression.
The city council attached an image with the first regulatory plan's announcement, officially announced after the issuance of Law No. "10".
The city's master plan was issued within the absence of its residents and their inability to return to submit their objection or prove their ownership.
Al- Qusayr is one of the big cities of Homs province, with more than 80 villages and a population of about 111,969 persons, according to the 2011 census.
The city is strategically important as it is located on the Syrian Lebanese border and links the Lebanese al-Beqaa region to Homs province in central Syria through the al-Jusiya border crossing.
Besides, al- Qusayr is close to the al-Qalamoun area in Rif Dimashq province, making it a center for trade exchange.
if you think the article contain wrong information or you have additional details Send Correction