Afrin… "Syrian National Army" bans taxation of fruit trees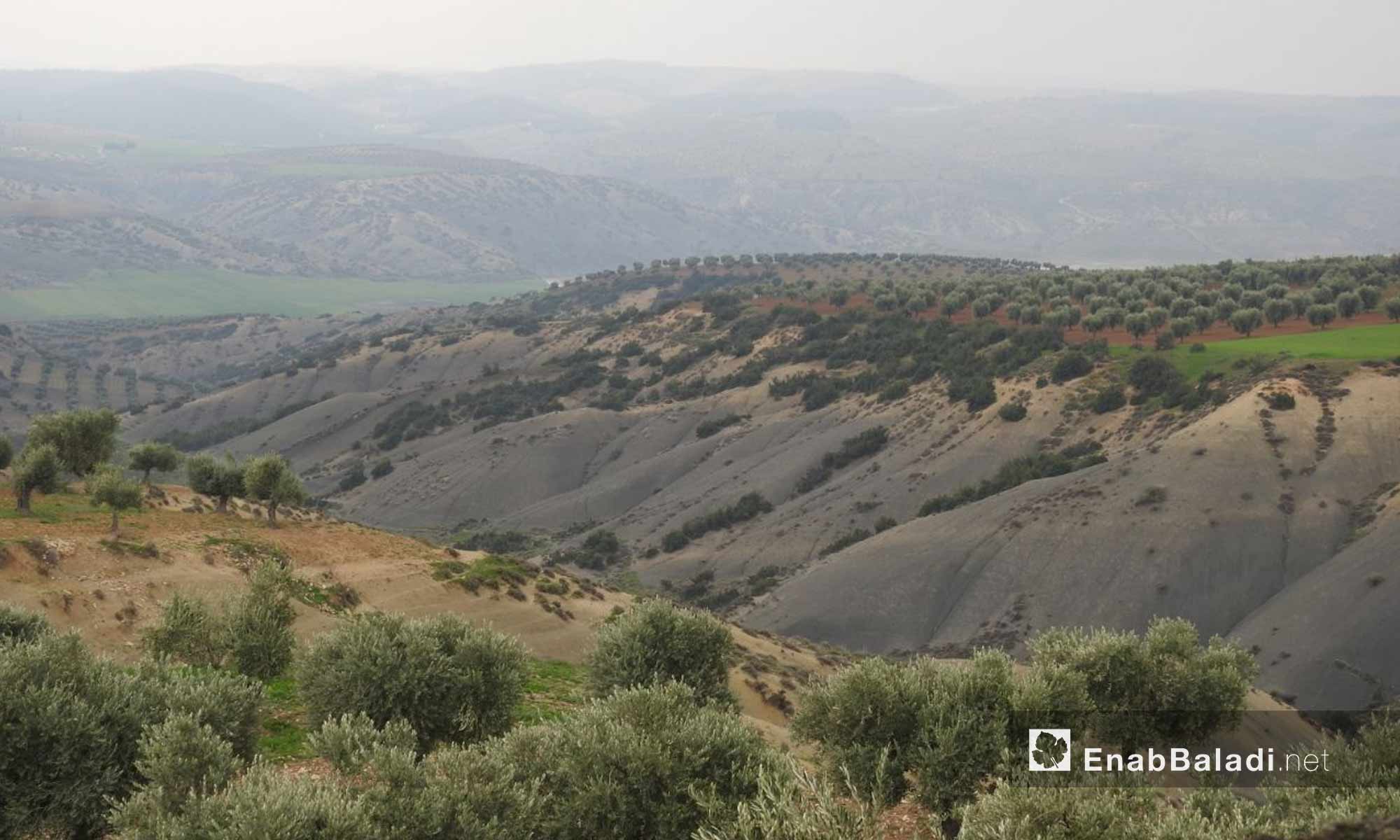 The "Syrian National Army (SNA)" of the "Syrian Interim Government (SIG)" has issued a decision banning the taxation of fruit-bearing-trees.
On 24 October, the "Rights Restitution Committee in Afrin" issued a circular addressed to the SNA formations, banning the imposition of taxes on fruit trees.
The committee requested "the return of money taken from owners of fruit trees for the current agricultural season, under the argument of trees' protection taxes, and within a maximum period of ten days from the issuance of this circular."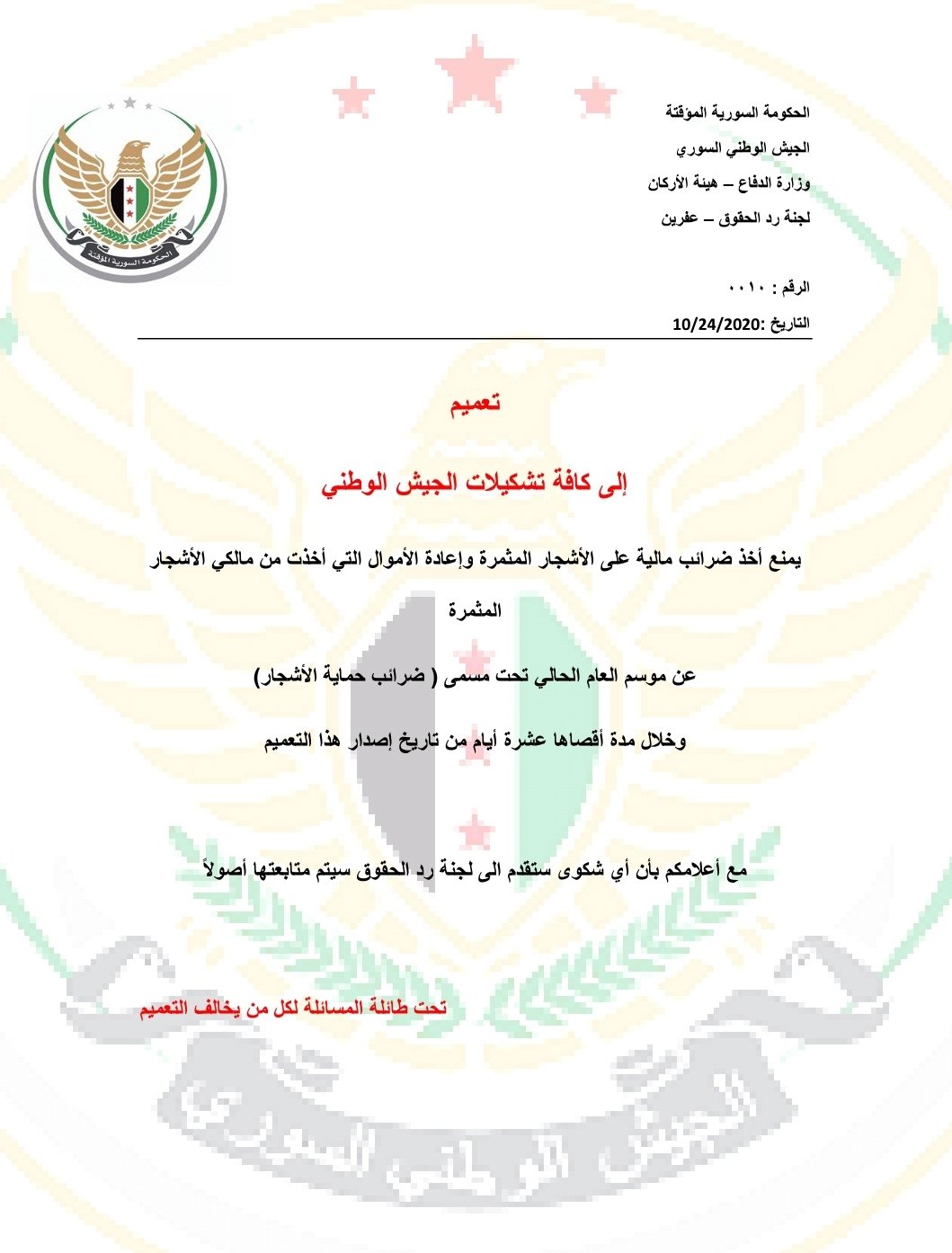 The SNA factions impose on the residents of Afrin who did not leave the area taxes up to thousands of US dollars on their olive crops.
The factions also take 10 Syrian pounds (SYP = 0.004 USD) for every sold kilogram of grape leaves and consider crops of absentee owners as res nullius (a property owned by no specific subject).
Kurdish media websites, including the "Afrin Post" media network, have reported that the factions controlling Afrin have seized the crops of olive, sumac, grape leaves, cherry, and other fruit-bearing trees.
Afrin Post also mentioned that the factions-imposed royalties on olive presses and documented the cutting of forests trees, besides imposing 15 percent royalties on vine leaves crops and all shipments.
Afrin region is divided into seven areas: Afrin, Sheikh al-Hadid, Maabtli, Sheran (Şera), Bulbul, Jindires, and Raju.
The SNA was formed in late October 2017, under Turkish initiative and support. It is affiliated to the ministry of defense in the SIG that is affiliated to the National Coalition of Syrian Revolution and Opposition Forces.
On 4 October 2019, the "National Army" and the "National Liberation Front (NLF)" were united to include seven legions, with 80,000 fighters.
The most prominent dominant factions in Afrin are the "al-Hamza Division," the "Suleiman Shah Brigade," the "al-Waqqas Brigade," the "Sultan Murad Brigade," the "Ahrar al-Sharqiya," the "al-Sharqiya Army," the "Sham Front," and the "Sham Legion."
if you think the article contain wrong information or you have additional details Send Correction