Syrian regime grants Russia land and sea areas in Latakia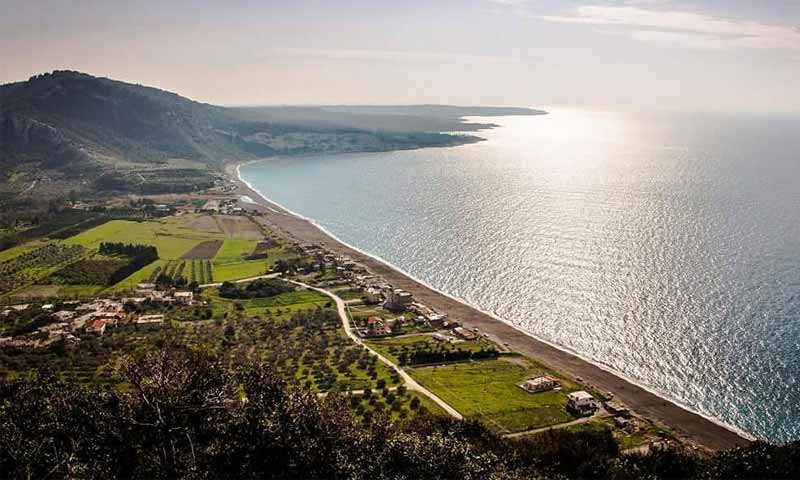 The Syrian regime has signed with Russia an agreement by which an additional piece of land and coastal waters were granted to Russia to establish a medical center for military purposes.
On 19 August, the Russian Official Portal of Legal Information published a document stating that "the Syrian Arab Republic agrees to transfer a piece of land and water area in Latakia province to Russia to establish a medical treatment and rehabilitation center for Russian air force staff."
According to the document, the agreement was first signed on 21 June in Damascus, and on 30 July, it was signed in Russia. The land has an area of eight hectares.
The document also stated that Russia would pay for construction and equipping water, communication, and sewerage networks, in addition to the engineering infrastructure.
The Russian Official Portal of Legal Information mentioned that the Russian President Vladimir Putin had signed a decree to negotiate with the Syrian regime to expand Russia's control of Syrian waters.
According to the decree, published on 29 May, Putin assigned the Russian ministries of defense and foreign affairs to hold negotiations with the Syrian regime to expand the Russian control in Syria.
The decree included Putin's approval of the Russian government's proposal to hand over additional naval facilities and areas to Russian military personnel in Syria, based on Protocol "No. 1," signed in August 2015, which provided for Russia's official military entry into Syria.
Russia has supported the Syrian regime politically and militarily. It controlled the Hmeimim airbase in the Latakia countryside and took it as a headquarter to manage its military operations.
The Hmeimim airbase was also used as a base for Russian warplanes that carried out airstrikes on opposition areas throughout the Syrian map.
In 2019, Russia sought gains in return for its intervention in Syria and support to the regime; therefore, it signed with the Syrian regime several agreements in vital and key sectors of the country, such as phosphate mining, oil and gas exploration, and the establishment of wheat silos.
Russia also worked on signing agreements to expand its control over the shores of the Mediterranean.
Among these agreements was a contract signed with Russian private company "Stroy Trans Gas (CTG)" in April 2019, which provided for a 49-year investment in the management, expansion, and operation of Tartous port.
if you think the article contain wrong information or you have additional details Send Correction