Memorandum of understanding between Damascus governorate and General Establishment of Housing on alternative housing of "Marota City"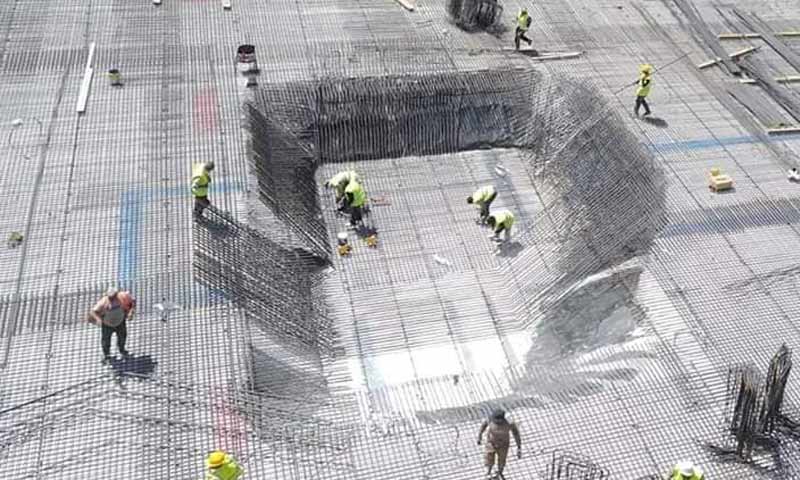 Damascus governorate has signed a memorandum of understanding with the Syrian regime's "General Establishment of Housing" to establish a housing alternative for the people of the "Marota City" project's land, in Khalaf al-Razi area in the Syrian capital, Damascus.
The Governor of Damascus, Adel al-Ulabi, said during a session of the Damascus Governorate Council on 8 July that the governorate signed the memorandum and set specifications for building that suit the structure of the real estate area.
Al-Ulabi did not specify the beginning date of construction or the houses' delivery date to the residents of the "Marota City" project's area.
The "Marota City" project started in 2012, after the Syrian regime's president, Bashar al-Assad, issued the Legislative Decree No. 66, which provided for the establishment of a regulatory area in Khalaf al-Razi area in Damascus.
Moreover, eight years have passed since the launching of the "Marota City" project; still, the residents have not yet been provided alternative accommodation amid repeated government promises.
This delay is due to the governorate's lack of funding, as the Director of the governorate's technical studies, Mu'ammar Dakak mentioned on 7 July that the alternative accommodation cost is estimated at 285 billion Syrian pounds (SYP) (about 124 million USD).
Two weeks ago, Syria's Prime Minister, Hussein Arnous, asked the Ministry of Finance, Damascus governorate, and "Damascus Cham Holding Company" (owned by the governorate and responsible for implementing the project) to find appropriate formulas in providing financing support and to ensure financial flows to start the alternative housing project.
The regime's government agreed on "establishing the alternative housing in a non-occupied area within the land stipulated in the decree No. 66, with good internal and external specifications, and in line with the overall visual landscape of the project."
As for the second regulatory area, the "Basilia City" project, al-Ulabi confirmed that the distribution of shares to the owners would be at "the end of the work of the dispute-resolution and ownership-establishment committees."
Al-Ulabi announced in August 2019 the start of the "Basilia City" project, noting that the cost of the project's technical study is estimated at 750 million SYP (1,500,000 USD) with an implementation period of 480 days.
The "Basilia City" project, which has been suspended for years, extends from the southern ring road to the al-Qadam and the al-Asali districts, and the "30th" Street of the Yarmouk Camp area. It covers ​​900 hectares, which is equivalent to nine million square meters and includes nearly 4,000 properties.
This project is considered one of the most important urban investment projects in Damascus.
Previously, the former Prime Minister, Imad Khamis, announced that he will not allow any stalling in the "Marota City" and "Basilia City" projects and that all obstacles to their implementation would be overcome.
if you think the article contain wrong information or you have additional details Send Correction