Impacts of of involuntary disappearance in Syria's Daraa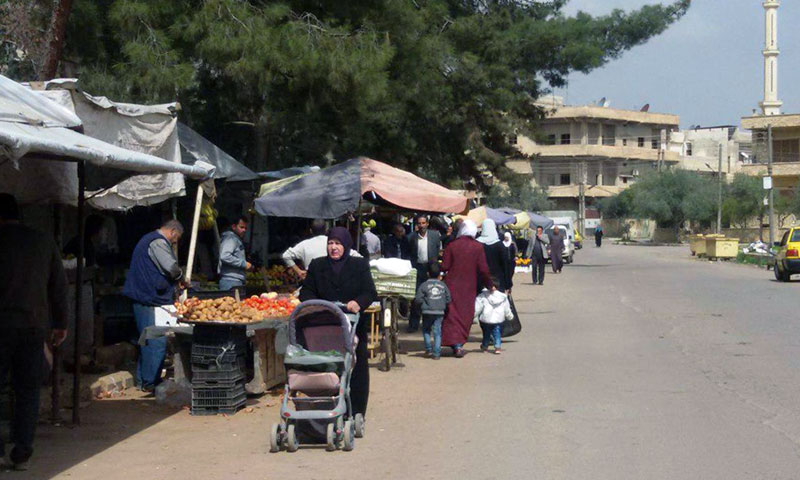 Enab Baladi – Daraa
She resisted the urge to cry in the cell phone video taken as she was trying to send a message to everyone who might have heared of her missing girl, Salam, "My child left school but did not come back home. We know that she made it halfway home, yet, we know nothing else."
It has been three months since the worrying mother sent the message; however, her child just disappeared without a trace.
The ten-year-old girl vanished on her way home from school in the town of Taybeh in the eastern countryside of Daraa four months ago, particularly in November 2019. Her family made numerous teary appeals to get their missing child back, offering an award of 20 million Syrian pounds ( SYP- 8,474.5 USD) to anyone having information leading to her safe return. Still, they heard nothing but silence.
Salam al-Khalaf was not the only child whose disappearance has shaken the people of Daraa in the past months, as Mayar Alaa al-Hammadi, a six-year-old child, under similar circumstances, disappeared as well. 
 Abu Alaa al-Na' san, a resident of the eastern region and a relative to the family of the disappeared girl, believes that the phenomenon of kidnapping especially among children proliferated two years ago, after the regime's army retook control of the southern region, al-Na' san told Enab Baladi.
Some families, who were polled by Enab Baladi, blamed the Syrian authorities, for the "rampant insecurity, cases of abduction and enforced disappearance of children,"
Others said that the human organ trade and its attractive price push the mean-spirited people to kidnap children, in search of financial returns because children molesters, know that children can be easily deceived or children offer little or no resistance.
However, there is no actual evidence of organ trade in the region. 
Missing or abducting children
 Speaking to Enad Baladi, Omar al-Hariri, a member of the Daraa Martyrs Documentation Office, highlighted the difference between kidnapping and disappearance.
According to al-Hariri, "kidnapping" is the term used to refer to a disappeared person, whose fate is known as the kidnapping parties, and the objectives behind the kidnapping can be identified as well.
The term "disappearance" can be used to refer to the unknown cases in which no ransom is requested, as is the case of both children Salam al-Khalaf and Mayar Alaa al-Hammadi.
Al-Hariri denied the increase in kidnappings in the past two years, noting that kidnapping spread before the Syrian regime re-established control over the region in July of 2018. Still, it is worth mentioning that kidnapping cases received more media attention after it became again under the regime's control.
 The Daraa Martyrs Documentation Office in Daraa has documented the disappearance of nine people, including two children, and the kidnapping of 37 people, including one child, since the beginning of this year.
if you think the article contain wrong information or you have additional details Send Correction