Syrian human rights NGO calls on real estate owners to document their properties to avoid Palestine's West Bank scenario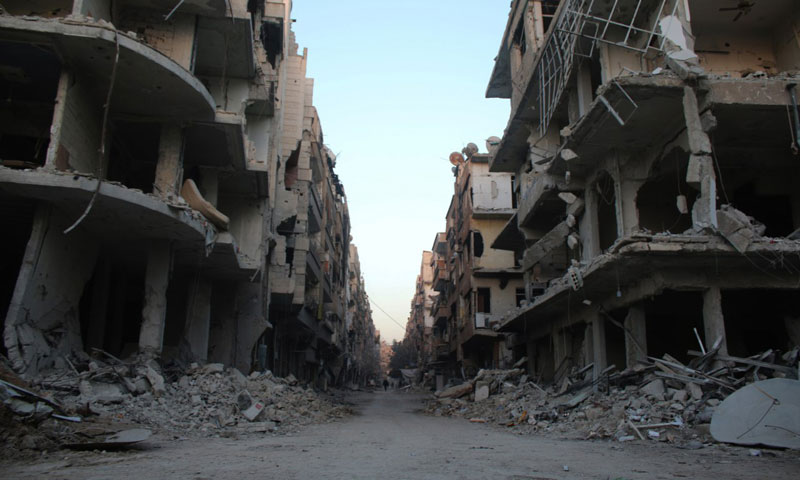 The "Free Syrian Lawyers" organization renewed its calls for Syrians to retain their property documents for their lands and properties and to follow up on their real estate's legal status.
This came in conjunction with concerns by the United Nations (UN) and international human rights organizations of Israel's intentions to implement an "Annexation Project" for large parts of the occupied West Bank in Palestine.
The organization mentioned on its Facebook account that this call is made to prevent the repetition of the West Bank's scenario in Syria, which will lead Syrian refugees and internally displaced people (IDPs) to lose their rights to their properties.
The organization asked those who wish to document their property ownership in different areas of the Syrian conflict, whose properties have been subjected to security attacks or material damage as a result of the armed conflict, to enter an online platform provided by the organization's website (click here).
Meanwhile, the UN warned on 31 May of a "tightening the noose policy" on the Palestinian population centers.
The UN stated that the implementation of the "Annexation Project" at the beginning of next July would lead to conflict and instability in the West Bank and the Gaza Strip, thereby besieging hundreds of thousands of dunums of Palestinian land.
Through the online platform, individuals can follow up on the legal status of their property inside Syria. First, they should enter data and information about the property that has been taken over, confiscated, or seized by any of the conflicting parties in Syria. Property owners can also check on the status of their properties, whether entirely or partially destroyed.
After that, a special property file will be prepared and listed within the legal claim lists for property rights, according to the information mentioned on the organization's online platform.
Moreover, those wishing to purse information about their property in the future can sign up in the organization's legal platform (click here).
The platform requires property owners to enter their real estate registry, which consists of the property number and area, besides the details of the geographical location and the internal descriptions of the property along with its fixed and movable possessions.
It also requires attaching proof means of property ownership and the landowners' current address so that the organization can communicate with them.
The "Free Syrian Lawyers" is a non-governmental (NGO), non-profit, human rights organization, based in Turkey and licensed under Turkish laws. It believes in Syria as a democratic, pluralistic, inclusive country based on the principle of citizenship, the rule of law, and respect for human rights," according to the organization's website description.
if you think the article contain wrong information or you have additional details Send Correction