Removal of precautionary seizure of assets of former "FSA" leaders and regime's opponents in Daraa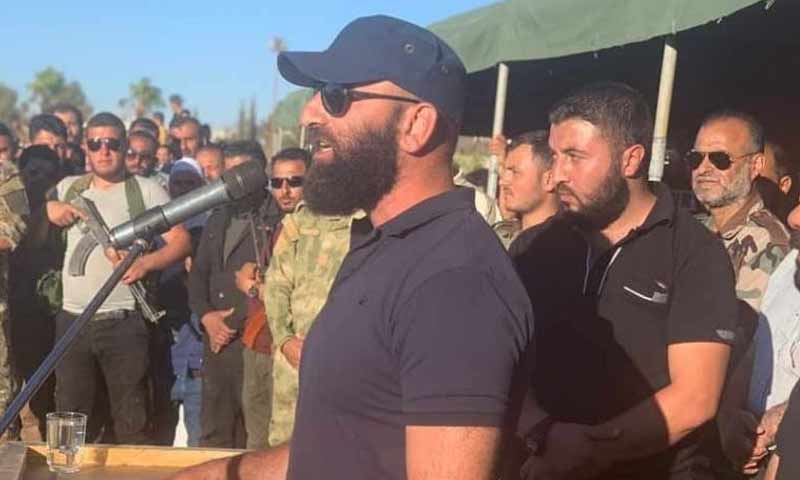 The Finance Ministry of the Syrian regime's government has removed the precautionary seizure of assets of former "Free Syrian Army" (FSA) leaders, including Ahmed al-Awda and Musab al-Bardan, besides former activists and opponents.
On 24 June, the regime's government issued a list of 617 names of which the precautionary seizure has been canceled of their property. Eanb Baladi has reviewed a copy of the list and verified its authenticity through sources belonging to the regime and opposition sides.
Commenting on the cancellation of the precautionary seizure, the former head of the "Free Bar Association" in Daraa, lawyer Sulaiman al-Qarfan, told Enab Baladi that the lists include less than one percent of the names whose properties were seized by the regime, while a large number of other names were presented to the Counter-Terrorism Court (CTC).
The ministry's decision included the commander of the 8th Brigade of the Russian-backed 5th Corps, Ahmed al-Awda, who served as a leader of "Shabab al-Sunna" ("Sunni Youth") faction in Busra al-Sham city, before the "settlement" agreement, in July 2018, between the regime and the former FSA forces in Daraa province under Russian auspices.
It also included the former FSA leader, Musab al-Bardan, and a member of the "Central Committee" in the western countryside of Daraa province.
The lifting of the precautionary holding also included Osama al-Badran, who previously served as the governor of "the liberated Daraa," and the Deputy Minister of Local Administration of the "Syrian Interim Government (SIG)," Farouk Abu Halawa.
The decision included a number of members of the "Central Committee," including lawyer Adnan Masalmeh and the 2009-born child Rama al-Hashish.
After the regime regained control over the southern region of Syria and imposed a "settlement" agreement, opponents of the regime, whether from the civil society or the armed groups, were surprised to find out that their movable and immovable assets were seized by order of the Damascus-based Counter-Terrorism Court (CTC).
On 24 June, the Syrian regime released 50 detainees from Daraa province under a presidential amnesty issued by the head of the regime, Bashar al-Assad.
The head of the Syrian regime's "Security Committee," Hussam Luka, announced the same day that the files of 3,734 persons wanted by the governorate for security reasons had been studied and are no longer searched for after the security study.
if you think the article contain wrong information or you have additional details Send Correction