Ramadan programs streamed through social media platforms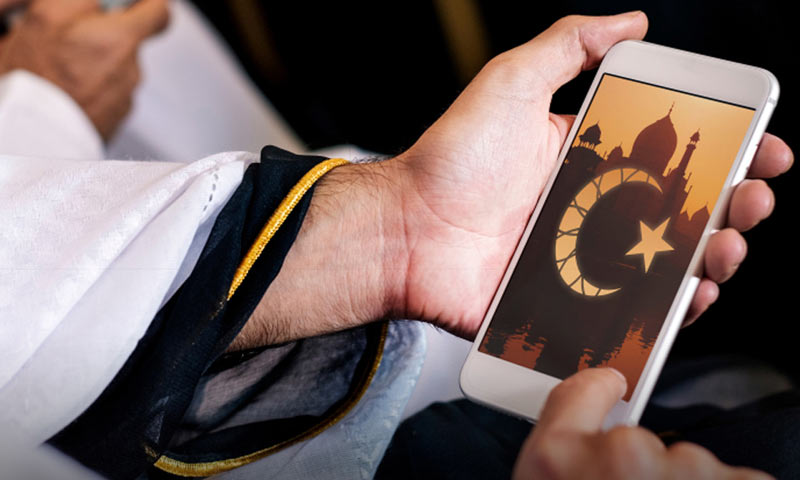 Al-Bab city- Asim Melhem
Sitting his pharmacy surrounded by his drugs and pharmaceuticals, Baraa al-Munala streamed his Ramadan program about pharmaceuticals and medical advice through "YouTube" and "Facebook". Meantime, Bilal Hamshou provided advocacy to fasting people confined to their homes during Ramadan due to the novel coronavirus (COVID-19) spread. 
Baraa and Bilal who live in al-Bab city in the countryside of Aleppo, talked to Enab Baladi about their first experience in shooting and streaming Ramadan programs through social media platforms and the challenges they faced as well as their followers. 
"medical information every day"
On his daily program, Baraa al-Munala, talks about medications and their side effects, where he also provides certain pieces of advice on their use.  Baraa's program which did not exceed five minutes in length was streamed in Ramadan on both "YouTube" and "Facebook" on a daily basis. 
The program, which was prepared through the use of simple terminology and information, addressed to the vast majority of people and not specialists. Baraa believes that al-Bab residents (in the northern countryside of Aleppo) need their pharmaceutical awareness to be raised, as he put it. 
Despite all the challenges his team faced, Baraa thinks that his program was quite a hit, leading some to ask him for more episodes, either through commenting or correspondence. Most commentators asked him to tackle recurring themes of their medical lives, which prompted him to set plans to develop his program and stream it even after Ramadan.  
"Ramadan teachings"
Bilal Hamshou's program is based on the idea of compensating Ramadan teachings in mosques, which were prevented due to the virus spread, through providing advocacy and guidance to those fasting via social media platforms.   
Bilal told Enab Baladi that his program includes daily teachings and some advice related to fasting, in addition to his talk about the advantages of morals within society.  
In his talk, Bilal mentioned that the aim behind his program is to spread "positivity", and urge people to never give up no matter how difficult the situation is.  
He added by saying "this is my first experience in shooting a program in Ramadan all by myself", while pointing out that filming was carried out by his mobile phone camera in the absence of professional equipment. Consequently, leading to some technical problems in the first episodes.  
Although the follow-up rate was not great, the program was appreciated by many followers who used to wait for the next episode, this was seen through their comments of praise and thanks, according to Hamshou. 
Followers' views 
Ahmed al-Jabali, a resident of al-Bab city, watched "medical information every day" and told Enab Baladi, it was worth watching as it contains valuable information presented in simple terms. He explained that programs streamed on social media platforms have become more popular than those broadcasted on television. 
As for Muhammad al-khair, who lives also in al-Bab city, he watched both programs and described them as good taking into account being the first experience in al-Bab city. 
Muhammad added that the information presented by both programs was simple and valuable; and better than these presented in competition and puzzle programs. 
He explained that the information presented on "Ramadan teachings" was adequate, while the presenter deviated himself from the common line of most religious programs and was able to cultivate an idea or more in the minds of his followers.
if you think the article contain wrong information or you have additional details Send Correction