Senior member of Iran's Revolutionary Guards killed in Syria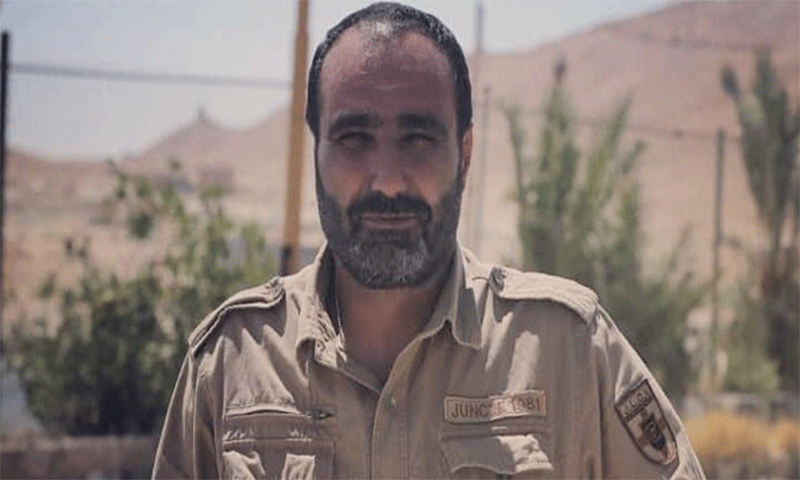 The Iranian government has announced the killing of a senior member of its Revolutionary Guards, Farhad Dabirian, in the district of Sayyidah Zaynab, a holy Shi'ite Muslim site south of Damascus, without giving details on the circumstances of his death.
Iran's state-run FARS News Agency reported on 7 March that commander Farhad Dabirian was killed in Sayyidah Zaynab area on the evening of 6 March. Nevertheless, the agency did not mention any further details of how he died or who was responsible for his death.
According to the agency, Dabirian was the director of "the Zainabian Municipality," a Shiite religious position in the area.
He also oversaw military operations as a former commander alongside the Syrian regime forces against the fighters of the so-called Islamic State (IS) in the central Syrian city of Palmyra.
Meanwhile, Sayyidah Zaynab area and several other areas, south of Damascus such as Hajira and Sbenah, are frequently visited by Iranian militia members and leaders as those areas include religious Shiite shrines.
In recent years, Syria has been a scene for several assassinations and killing incidents of senior leaders and officers from Iran's Islamic Revolutionary Guard Corps (IRGC).
In December 2019, the commander of the Afghan Fatemiyoun Brigade, which is affiliated to the IRGC, Muhammad Jafar al-Husayni, died in Iran two years after having a severe injury. Al-Husayni was wounded as he joined the fight alongside the Syrian regime during the battles in Syria.
General Gholam Reza Samai, a senior commander and advisor in the IRGC, also died during the fighting in Syria in "defense of Sayyidah Zaynab shrine" in October 2017.
In the same year, Bahram Mehrdad, one of Iran's top Revolutionary Guards military commanders, was also killed in the fighting alongside the Syrian regime in the Syrian al-Badia battels.
if you think the article contain wrong information or you have additional details Send Correction