Ninth explosion in Syrian capital Damascus and its countryside since beginning of 2020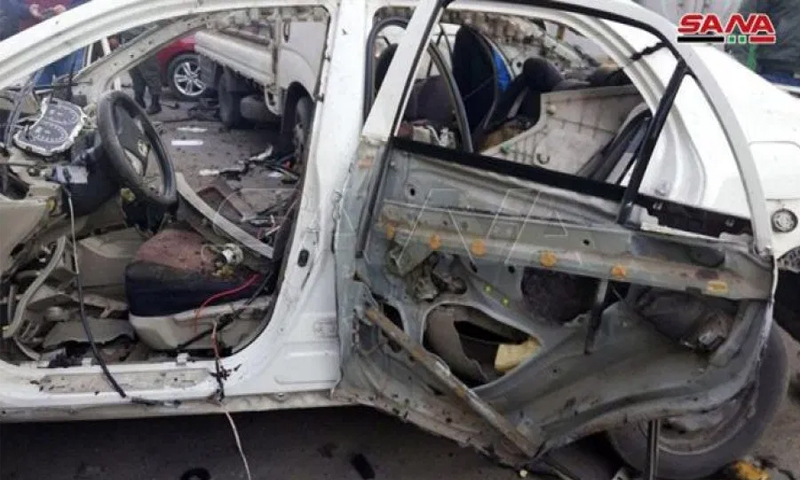 An explosion has rocked the district of al-Dahadil in Syria's capital Damascus, bringing the number of bombings in the provinces of Damascus and Rif Dimasha to nine since the start of this year.
According to the Syrian Arab News Agency (SANA), a state-run news agency in Syria, an explosive device planted in a civilian's car detonated today, Friday, 13 March, at the al-Dahadil junction.
The car bomb explosion resulted in the death of the car owner after he was severely wounded and transferred to the hospital.
Damascus and Rif Dimashq experienced eight explosions in the past weeks, in the same attack technique, an improvised explosive device designed to be placed and detonated remotely in an automobile or other vehicles.
Vehicle-borne improvised explosive devices were detonated in different places such as Khalid Bin al-Walid Street, behind the al-Jalaa Park in al-Mazzeh, the intercity bus terminal in the district of Bab al-Moussalla, al-Marjeh Square in the center of Damascus, and the surrounding of Tishreen Stadium and the Umayyad Tunnel.
The bombings also hit the province of Rif Dimashq: the first explosion was near the "Baath Party" branch in Qatana, while the second one occurred in the vicinity of the Jaramana municipal police station.
The car bombings wounded many people and killed others, according to SANA.
No party claims responsibility for those car bomb attacks.
Nevertheless, SANA accuses those it calls "terrorists" of being responsible for the car bomb blasts, even though there are no elements affiliated with opposition organizations or factions around Damascus.
The Syrian regime has not made any official statements about the bombings and the party behind them, except for what was announced by the Minister of Information, Imad Sarah, on 26 February. The minister believed that "the car bomb explosions aim to disturb the joy of victory achieved by the Syrian Army in Idlib and its countryside."
if you think the article contain wrong information or you have additional details Send Correction