Flights between Syria and Iraq continue despite their official suspension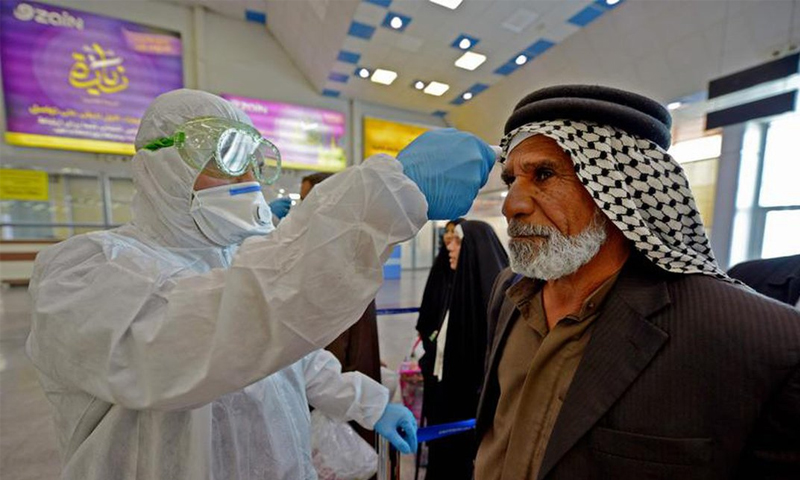 Enab Baladi has monitored the continuation of flights between Syria and Iraq, despite the Syrian Prime Ministry earlier suspension of the flights towards Iraq, due to the spread of the novel coronavirus (COVID-19).
The "Flightradar24", a worldwide monitoring air navigation website, showed the launch of a flight for "Fly Baghdad Airlines" from Damascus International Airport towards the Iraqi province of al-Najaf at 1:12 pm, on 12 March.
Another flight of the Syrian-based "Cham Wings Airlines" departed from the Iraqi city of Erbil, heading to Syria at 11:43 am, on 12 March.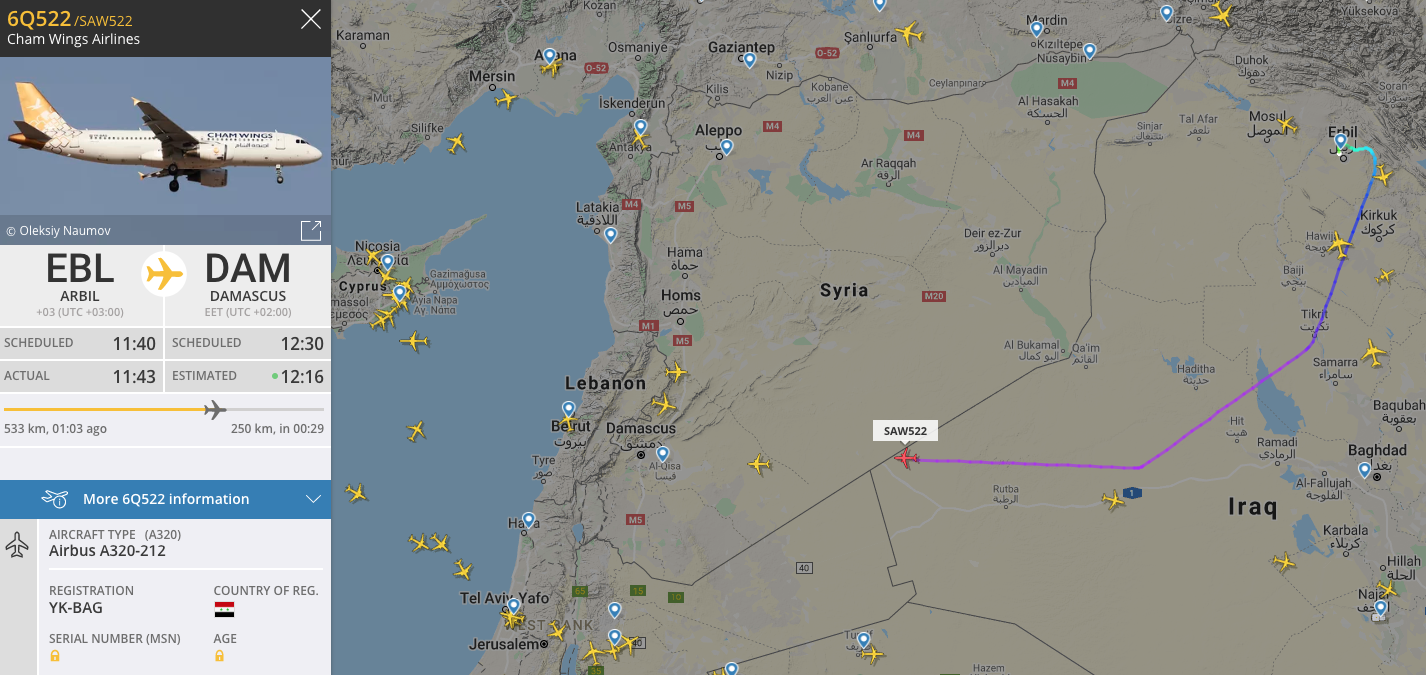 Besides, a flight took off from Baghdad to Syria at 11:51 am.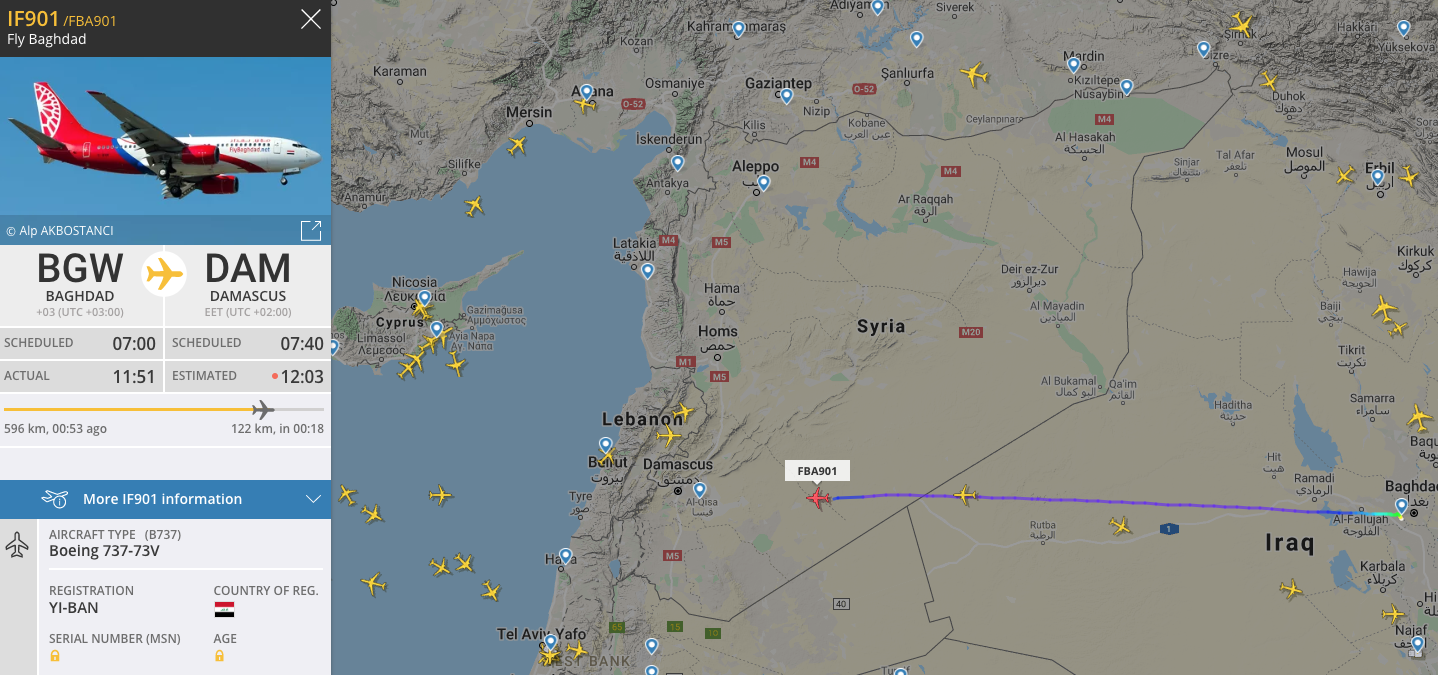 On 8 March, the Syrian regime government suspended flights with Iraq and Jordan, and all countries that had registered cases of the novel coronavirus (COVID-19).
It also announced a precautionary quarantine for people arriving from countries infected with the virus, until those people are announced virus-free.
The Office of the Prime Minister published on its official Facebook page that visits and flights with neighboring countries (Iraq and Jordan) were halted for a month for both individuals and groups, including religious tourism. It also announced that visits from countries that declared a state of " virus epidemic" were suspended for two months.
Meanwhile, the government of the Syrian regime continues to deny registered cases of Coronavirus in all Syrian Provinces; however, activists on social media have been circulating news of coronavirus cases that were recorded in Syria.
The World Health Organization (WHO) previously warned that some countries refrain from announcing coronavirus cases on their territories. WHO also classified the virus as a "pandemic," calling on all countries to increase preventive measures to combat it.
The organization pointed out that there are more than 118 thousand confirmed coronavirus cases in 141 countries, and that the epidemic claimed the lives of 4,291 people worldwide until 11 March.
The Iraqi Ministry of Health has documented 68 cases of the novel coronavirus (COVID-19) until 11 March.
Meanwhile, the number of recorded death cases related to coronavirus reached 8, while another 15 cases were cured, according to the Iraqi News Agency.
if you think the article contain wrong information or you have additional details Send Correction