Establishment of two oil companies with Iranian and Chinese investment contributions in Damascus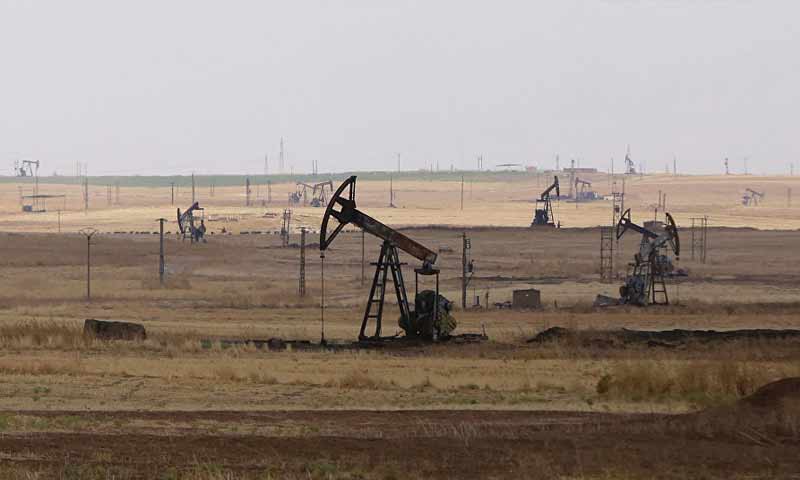 The Ministry of Internal Trade and Consumer Protection in Syria has approved the establishment of two limited companies specialized in importing and exporting oil and petroleum products with contributions from Iranian and Chinese investors.
The first company is Lubra Oil L.L.C., which belongs to two Iranian businessmen; Sayyed Mohamed Reda Moussaoui, the director, and co-founder of the company with a proportion of 95 percent and Nassim al-Sadat Moussaoui, the founding partner who owns the remaining share of 5 percent according to the al-Iqtisadi website on 5 March.
The company works mainly in the imports of all oil products as well as contracting and undertaking works of construction. It is also engaged in the trade of construction and cladding materials, sanitary materials, and construction and demolition sorting equipment. Besides, Lubra Oil company trades in electrical and electronic equipment and provides all kinds of petroleum services.
The second company is Panshi Gania – Syria L.L.C., whose capital is divided between Gania Contracting Company with a share of 30 percent of the capital, and Ahmad Ismael Manasterly, a Syrian national who is a founding partner of the company with a capital proportion of 10 percent.
The Panshi Gania company also has two Chinese founding partners: Shin Lin, who owns 9 percent of the capital, while Lee Joksin has 51 percent of the capital.
The company works in importing and exporting crude oil and petroleum products, providing all oil services, importing and exporting all permitted materials, and participating in a tender or auction.
It also owns, invests, rents properties, machinery, and vehicles, in addition to providing services for developing plants and factories and holding shares in any project or company of any kind.
In April 2019, Syria's Ministry of Internal Trade and Consumer Protection authorized the founding of Jasmine for Oil and Gas Services L.L.C.
The company is owned by Ahmad Ismael Manasterly, who has 67 percent of the capital and Harash Bros. Company (H.B.S.), specialized in the establishment of oil and gas stations, with a capital proportion of 33 percent.
In February 2019, the Ministry of Internal Trade also allowed the establishment of Masa Oil Company L.L.C.
Owned by the investor, Basil George Hasswani, Masa Oil Company L.L.C works mainly in founding oil and gas installations and trading oil products.
These oil investments coincide with the continuous fuel crisis that took place in the Syrian regime-controlled areas, which is apparent in the long queues of citizens at the official distribution centers to obtain gas, diesel, and gasoline.
On the other side, the government of the Syrian regime attributed the acute shortage of oil products to the U.S. and E.U. economic sanctions imposed on Syria.
In conjunction with this crisis, Syria's Ministry of Internal Trade and Consumer Protection, at the beginning of March, raised the price of fuel subsidies to 250 Syrian Pounds (0.23 USD) per liter (octane 90 petrol).
It also increased the cost of the unsubsidized fuel up to 450 Syrian Pounds (0.421 USD) per liter, while the price of octane 95 reached 575 Syrian pounds (0.537 USD) per liter.
Meanwhile, the Syrian regime's government continues granting investment incentives and privileges to Iranian, Chinese, and Russian investors for setting up companies in Syria.
Last January, the Nikken Syria company was founded with the participation of Iranian investors. It works in the field of construction and building supplies trade, cladding equipment, heavy equipment such as excavators, and other construction materials.
Furthermore, at the beginning of 2018, the Minister of Public Works and Housing, Hussein Arnous, called on to open fields of cooperation with the Chinese company, "SANY," to carry on urban planning projects in Syria, according to the Syrian regime pro-government newspaper al-Thawra.
if you think the article contain wrong information or you have additional details Send Correction