Stolen furniture of rural Idlib is sold at loot markets of Homs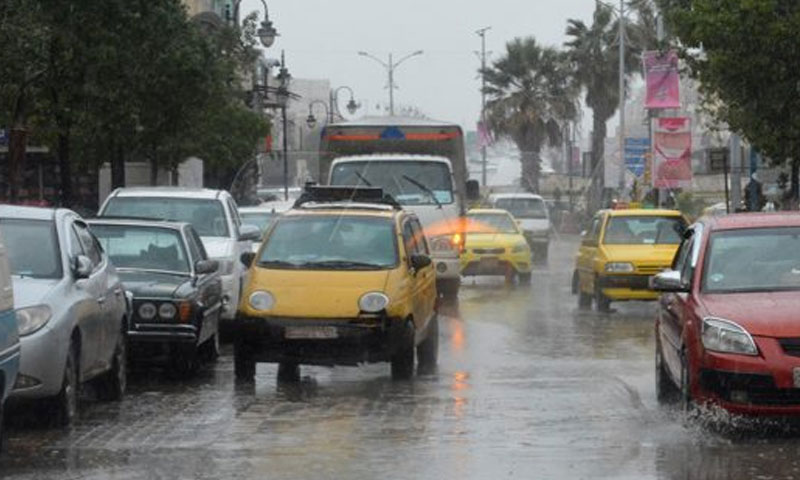 "Tafeesh" loot markets have proliferated in Syria since waves of forced displacement started. The Syrian regime forces took over the displaced people's houses in areas that were previously under the control of the opposition factions, as well as stole their properties, and sold them out in loot stores and markets.
Syrians called looting from shattered neighborhoods of former opposition-held areas as "Tafeesh" since most goods at loot markets are home furniture—(Afsh) in the Syrian dialect.
After the Syrian regime forces launched military campaigns in the cities and towns of rural Idlib in mid-January 2020 and took control over several areas, loot markets started to emerge in the northern countryside of Homs.
low price
The goods displayed in "tafeesh" stores are considered very cheap in comparison with new goods or second-hand products. Looted furniture is sold at less than half the price of similar new or used pieces.
Khaled Abu Omar, a resident of the al-Rastan city in Homs province, who spoke to Enab Baladi, on condition of anonymity for security reasons, said that the prices of looted goods are sold less than 60 percent or more than new ones.
Abu Omar gave an example in his speech to Enab Baladi that the price of a high-quality new carpet is not less than 300 thousand Syrian Pounds SYP( 289 USD); however, a person can get it from the "loot" stores for 50 thousand SYP (48 USD). Also, the original price for a traditional Arabian sitting room is worth about 350 thousand SYP (338 USD), but it is sold in the loot market in less than 100 thousand SYP (96 USD).
Conflicting views
Abu Omar said that everyone knew the "prohibition" of trade in the looted or stolen properties, reaffirming that if the prices of the looted materials were not very low, they would never be sold out.
He concluded that the price difference is what pushes people to bear the guilt of buying stolen goods.
Although the phenomenon of "tafeesh" markets went back to 2013, it made its first appearance in one of the "settlement" agreement areas in the northern countryside of Homs.
A looted goods store owner, who spoke on condition of anonymity, in the al-Rastan city, believes that the purchase of stolen goods allowed many low-income families to furnish their houses at low costs. He said, "the high price of a new carpet is enough to furnish an entire house with the finest goods."
Um Mahmoud, a resident of Talbiseh city, came to al-Rastan directly to shop from the" loot" market. She said that she is aware of the "prohibition" of purchasing furniture of a looted house after its owners forcibly left it. Still, at the same time, she cannot afford to buy new or second-hand furniture for her home after it was burned by a shell that fell in her kitchen.
Um Mahmoud, who was not fully named for security reasons, said, "I am forced to buy "looted" goods; otherwise, my kids and I would die of cold."
On the other hand, Abu Munther, a man in his sixties from the al-Rastan city, who also asked not to be named, told Enab Baladi that he is against the idea of purchasing from "loot" markets. After the image of forcibly displaced people came to his mind, he said: "we could have faced the same fate of displacement just like our brothers and sisters in Idlib countryside."
He said "no one would be ok with selling his furniture at loot markets just like what happened to other people."
However, personal reservations are not enough to reduce the spread of this loot trading.
Even though this trade is not legal, most of the "loot" stores in the al-Rastan city are within the safe square, which prompted people met by Enab Baladi to believe that the security checkpoints of the Syrian regime have a share of "loot markets" profits. In other words, these markets will stay and might increase in the future if the Syrian war continues to escalate.
if you think the article contain wrong information or you have additional details Send Correction