Passenger plane forced into emergency landing at Russia's Hmeimim airbase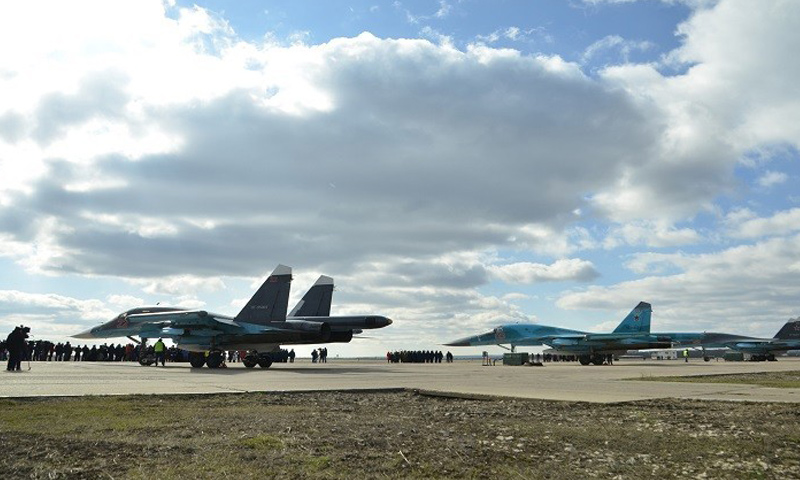 An Airbus A320 with 172 passengers on board made an emergency landing at Russia's Hmeimim military airbase in the Syrian coastal province of Latakia today, Friday, 7 February, after the Syrian air defence forces nearly hit it.
The Syrian air defences were attempting to repulse an Israeli attack near Damascus, Reuters news agency cited Russian Defense Ministry spokesman Major General Igor Konashenko.
The Cham Wings Airbus A 320 en route from the city of Najaf in southern Iraq to the Syrian capital, Damascus, was preparing to land. Then, it was forced to divert to the Russain airbase in Latakia due to Syrian air defence randomly firing missiles in Damascus, according to the flight-tracking website, Flightradar24.
 Konashenkov added that four Israeli "F-16" fighter jets fired eight air-to-surface missiles on the outskirts of Damascus after 2:00 in the morning without entering the Syrian airspace.
The government of the  Syrian regime announced yesterday, 6 February, that its air defences shot down the Israeli missiles that targeted the vicinity of the Syrian capital of Damascus for the second time in less than a month.
The Syrian state-run news agency (SANA) reported that the Syrian air defences intercepted most of the Israeli missiles before reaching their targets.
SANA reported a military source as saying that the Syrian air defences intercepted Israeli air aggression and downed a number of hostile missiles; however, four missiles reached their targets. The source added that the raid resulted in material damage only.
The Israeli air force carried out many attacks on Syria; the latest was in mid of last January when it targeted the "T4" military airport from the direction of the al-Tanf area in Homs province.
if you think the article contain wrong information or you have additional details Send Correction