Israel strikes Damascus… for the second time in less than a month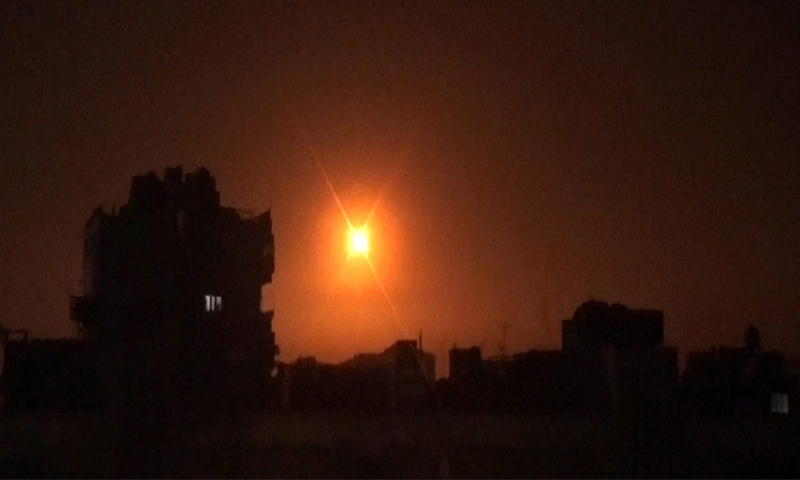 The Syrian regime government announced that its air defenses shot down the Israeli missiles that targeted the vicinity of the Syrian capital of Damascus for the second time in less than a month.
The Syrian state-run news agency (SANA) reported that on Thursday, 6 February, the Syrian air defenses intercepted many Israeli missiles before reaching their targets.
A military source told SANA that the Israeli warplanes fired missiles at military sites, leading to the injury of eight military personnel and caused material damage.
The military source linked the Israeli attacks with the offensives perpetrated by the Syrian regime. The source stressed that these Israeli raids would not be able to save the so-called "the Armed Terrorist Groups" in the provinces of Idlib and Aleppo in northern Syria.
According to SANA, the Israeli warplanes launched many missiles in several attacks over the occupied Syrian Golan Heights, southern Lebanon, areas of al-Kiswah, Marj al-Sultan, Jisr Baghdad, and south of Izra in Daraa countryside.
The Israel Defense Forces made no public comments about their military strikes on Syria in the past years, while its media outlets only report the news from Arabic Media.
The Israeli air force carried out many attacks on Syria; the latest was in mid of last January when it targeted the "T4" military airport from the direction of the al-Tanf area in Homs province.
SANA reported from a military source that the air force units intercepted the missiles and shot down many of them; however, four missiles reached their targeted destination, and the damages were limited to material ones.
if you think the article contain wrong information or you have additional details Send Correction