Autonomous Administration hands over 35 Russian children from al-Hawl camp for repatriation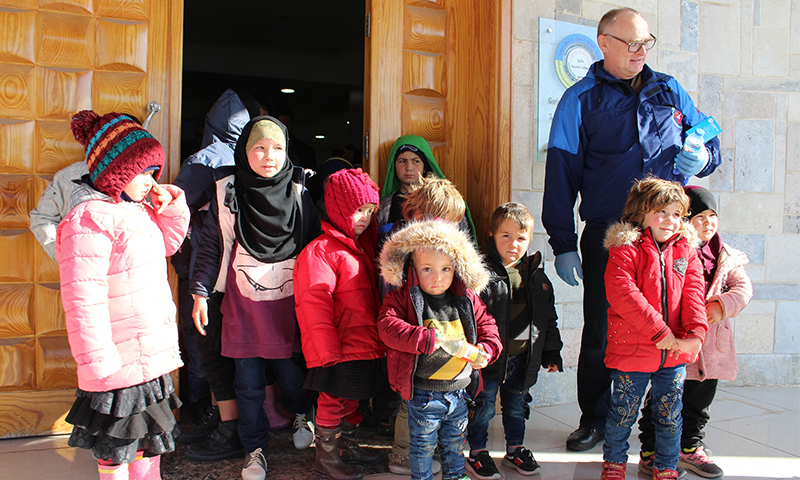 The Autonomous Administration of North and East Syria (NES) has announced that is has handed over 35 Russian children of killed ISIS fighters to their parents' country of origin. The children had been residing in the al-Hawl displaced persons' camp in Syria's Hasaka Governorate. 
The NES released a statement on 6 February via its Facebook page saying that its Department of External Relations had handed over 35 orphans to a Russian delegation headed by Anna Kuznetsova, the Children's Rights Commissioner for the President of the Russian Federation.
The delegation included representatives from the Russian Foreign, Defence, and Health ministries.
Kuznetsova heads a Special Joint Committee for organizing the repatriation of children of Russian ISIS fighters who have been present in Iraq and Syria.
During 2018 122 children were repatriated from Iraq, and eight from Syria, according to the Administration's statement.
The NES said via its spokesperson for External Relations, Kamal Akif, that two American women and six American children had been handed over to the US, following a request by the US government, at the start of June 2019.
The Administration had also previously handed over 110 individuals from families of ISIS fighters to Kosovo, 231 people to Kazakhstan, and 148 people to Uzbekistan, according to the Rudaw news outlet.
if you think the article contain wrong information or you have additional details Send Correction