Syria.. The first Toll Highway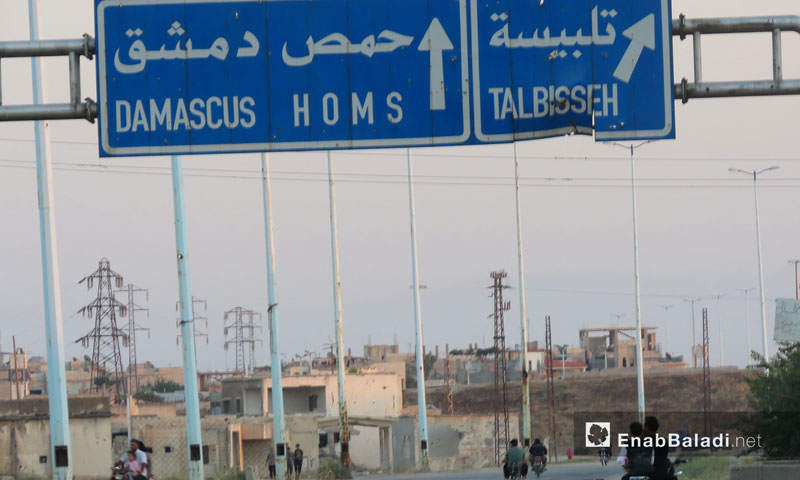 Syrian Minister of Transport, Ali Hammoud, said that the Ministry is working on The Great Interchange of Homs (GIH), a project that links Hassia (an industrial city in rural Homs), to Rubaida village that sits on Homs-Tartus road.
The GIH will be the first 46km-toll highway in Syria, Hammoud said in a statement posted on the Syrian Prime Ministry official Facebook page, on 29 December.
Gravel will be brought from the industrial city of Hassia to Qattinah village, at the beginning of January 2020, according to Hammoud.
Aiming at linking the Homs-Tartus road to the Homs-Damascus road, and enabling trucks to reach to the Gulf region and Jordan, the GIH project was kicked off before 2011.
Director of the Homs branch of General Company for Studies and Technical Consultations, Bashar al-Ayoubi, said, in May 2008, that 35% of the project was done, yet it stopped as the Syrian regime lost control over some of the main roads.
The GIH sits on the M5 international highway that the Syrian regime is desperately fighting to seizure through gaining control of Maaret al-Numan in rural Idlib.
The Syrian regime gained control over 65 cities, towns, and villages in the northern countryside of Homs and southern Hama, including the city of Rastan, which provides access to other provinces.
Amid talks about pushing forward investment projects on the land roads, the Syrian government announced, in July 2019, new decisions to amend the classification of a group of roads in Syria.
17 of the reclassified roads are a part of a network that extends between Aleppo, Tartus and Lattakia reaching to the eastern countryside of Homs and the south.
The amendment took place on 10 August under the provision of Law No. 26 for 2006 of the classification and protection of public roads.
Speaking to the state-run al-Baath newspaper, Hammoud, said in December 2019, that there will be projects to construct roads for the country's North-South and South-West axes.
Investment projects will take place in accordance with the Build operate transfer system (BOT), which allows the investing company to benefit from the project's revenues for a period of time defined in the concession contract, the investing company later transfers the ownership of the project assets to the host country, being in good shape without limitations and conditions.
The amendment to the classification of roads, which turned some land roads into central vital roads aims at paving the way for foreign investment, that can tackle the government's tasks of reconstruction and the implementation of strategic projects, as well as benefiting from the revenues of toll roads after constructing it.
The Syrian government has been seeking to privatize international roads, since 2001, through agreements with a number of investing parties, mainly Arabian Gulf funders such as M.A. Kharafi & Sons and the Kuwait Fund for Arab Economic Development.
if you think the article contain wrong information or you have additional details Send Correction