Syrian regime claims "frogmen" targeting oil supply pipelines in Baniyas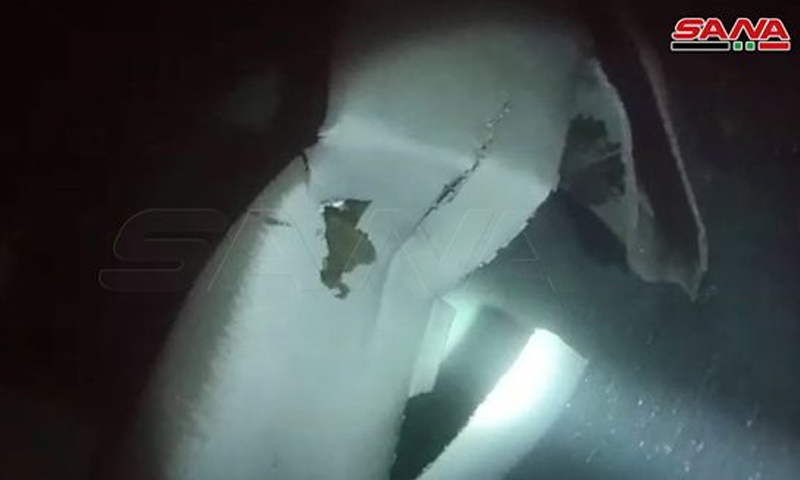 The government of the Syrian regime has accused what it called "frogmen" of targeting the crude oil supply pipelines of Baniyas refinery in the province of Tartous despite the Syrian regime's security control and the presence of Russian military and commercial centers on the Mediterranean coast.
Petroleum Minister Ali Ghanem told the state-run TV, al-Ikhbariyah, on Monday, 27 January that "terrorists and their supporters have targeted the oil supply pipelines connecting  to the refinery to stop the oil supply to the country."
According to Ghanem, the oil supply pipelines lie at a depth of 23 meters, and three kilometers from the shore. Moreover, it is difficult to access them except through logistical equipment of high-quality and exceptional individuals.
This is the second targeting of the oil supply pipelines, according to Ghanem, and the first was carried out on 22 June 2019.
The Syrian regime has full control of the province of Tartous; neither opposition factions nor other armed formations have entered the province so far.
According to international law, three kilometers represent less than a quarter of Syria's maritime borders.
The international law points out that a state's territorial sea extends up to 12 nautical miles (22.2 km; 13.8 mi) from its baseline.
Thus, the state has the right to control fishing, navigation, shipping, investing marine resources and exploiting its natural water resources.
Russian military and commercial centers
Syria's government signed in April 2019 a 49-year investment contract with Russian company Stroytransgaz for the expansion and operation of its port of Tartus.
The Russian Black Sea Fleet's ship repair complex provides minor repairs to the ships and submarines of the Russian Navy's permanent operational units in the Mediterranean Sea. Floating workshops are performing such repairs on a six-month rotation basis in Tartus.
Hmeimim, north of Baniyas, is considered the main and largest Russian airbase in Syria used for airstrikes against "enemy" targets inside Syrian territory. In addition to that, military training is taking place in Hmeimim military base in Latakia province.
if you think the article contain wrong information or you have additional details Send Correction