Results of counter-attack against sites of Russian and Syrian regime forces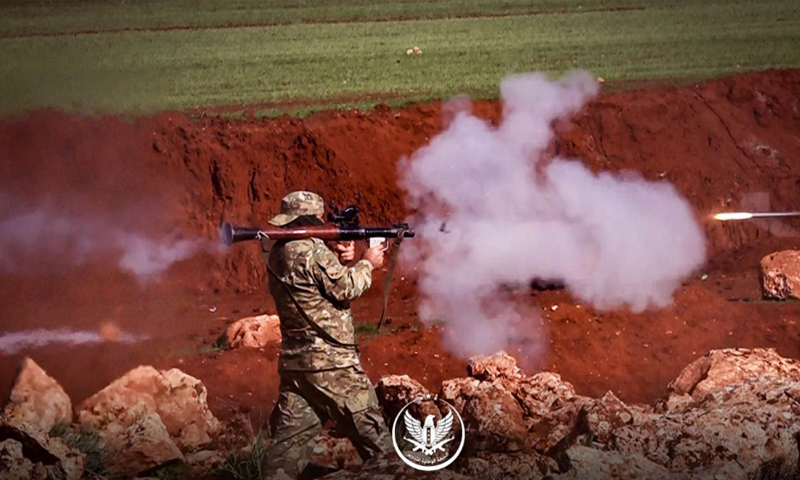 The factions of the al-Fateh al-Mubeen operation room launched a counter-offensive against the Russian and Syrian regime forces in the eastern countryside of Idlib on Friday, 17 January, taking control of areas considered strategic.
Naji Mustafa, the spokesperson of the National Liberation Front (NLF) faction, told Enab Baladi that the faction carried out a counter-attack on the strategic villages of Tell Musitaf and Tell Khatra, south-east of Idlib.
During the attack, the factions re-gained control of the villages of Abu Jarif, Tell Musitaf, and Tell Khatra in the eastern countryside of Idlib two days after they were seized by the regime forces.
Tell Musitaf
For the factions, Tell Musitaf is considered strategically important, as it monitors the military points of the regime forces and their militias stationed in the two villages of Dahabiya and Magharat Mizr.
Various factions took part in the sudden attack, most notably the factions of  Hay' at Tahrir al-Sham (HTS) and the NFL, according to a military source in the factions of the al-Fateh al-Mubeen operation room, who requested not to be named.
The source highlighted to Enab Baladi that the military action was prepared in advance, but on a different axis.
The NFL published an assessment of estimated losses of the Syrian regime forces, pointing out that the opposition factions destroyed a war room and two tanks in addition to seizing an ammunition depot and two tanks.
The offensive resulted in the killing of 40 elements of the Syrian regime forces and wounding others while 12 opposition fighters were killed during the offensive, according to the source.
For its part, the Russian Federation Ministry of Defence stated that the regime forces repelled attacks by the factions, which resulted in the death of 12 elements and the injury of 24 others, while the factions' losses were estimated to have killed 50 fighters.
The ceasefire agreed between Russia and Turkey in Syria's Idlib on 12 January of this year failed as the Syrian and Russian warplanes resumed bombing on populate areas and popular markets.
The Syrian regime forces are trying to control the international highway M5 by advancing towards the cities of Maarat al-Numan and Saraqib. They have also massed forces in the western countryside of Aleppo and launched airstrikes in the area.
As for the Turkish position, it was foggy during the past two days; while Turkish President Recep Tayyip Erdogan expressed his dissatisfaction with the collapse of the ceasefire, Foreign Minister Mevlüt Çavuşoğlu warned that "the opposition must protect itself from the regime's attacks."
.
if you think the article contain wrong information or you have additional details Send Correction