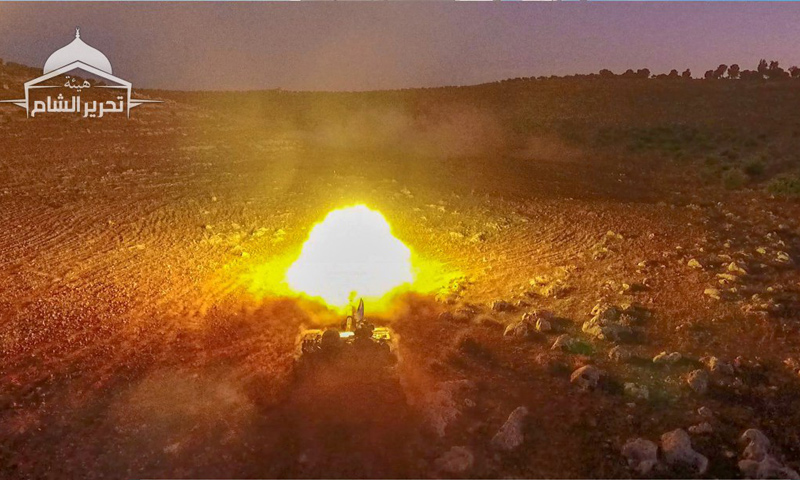 The U.S-led Global Coalition denied targeting a commander of Hayat Tahrir al-Sham (HTS), in Idlib countryside in north-western Syria, last Tuesday 3 December.
Enab Baladi e-mailed the Global Coalition's spokesperson, Colonel Myles B. Caggins, and he confirmed, on Friday 12 December, that "the Coalition has not conducted any recent air strikes in north west Syria".
An unidentified warplane targeted a van in Atmeh northern Idlib, on 3 December, killing Abu Ahmad al-Muhajer, the commander of HTS.
According to a document he was carrying to pass through the checkpoints which was found nearby his body, al-Muhajer was a trainer in the Central Military Academy.
HTS denied al-Mhajer's connection to it, while the media communication official, Taqi Eddine Omar, said that al-Muhajer is not a commander in HTS and he is no affiliated to it, and that he trains various factions.
The commander is only known to be a trainer of the so-called "red bandits" military contingent in HTS, which was linked to all the operations which the HTS claims responsibility for.
The "Red Bandits" are promoted to be prominent fighters who are trained to do all the kinds of fights, and known to operate "behind enemy lines", in which every now and then their name gets involved in the operations targeting locations of Syrian regime forces, which the HTS claims responsibility for in the vicinity of Idlib, Hama countryside and Aleppo.
The Global Coalition targeted Idlib several times before, in which it stroke locations said to be under control of "Guardians of Religion Organisation" (GOR) (al-Qaeda's branch in Syria) on 30 June 2019, in western Aleppo countryside.
The Global Coalition's airstrike over GOR headquarter resulted in the death of its most vital leaders, Abu Omar Tunissi, Abu Thar al-Masri, Abu Yahya al-Jaza'iry and Abu Dujana Tunissi according to a source that's familiar with the organization.
Another airstrike of the American forces targeted a facility of al-Qaeda in north of Idlib, on 31 August 2019, according to the U.S Central Command.
if you think the article contain wrong information or you have additional details Send Correction