Turkish-Russian agreement to deliver electricity to Tel Abyad and Ras al-Ain through Tishreen Dam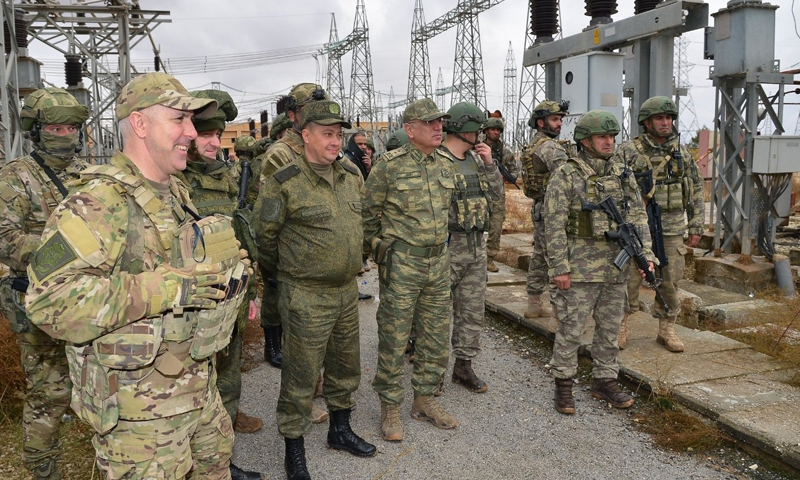 Turkish and Russian officials agreed to use the electric power generated by Tishreen Dam that is controlled by Syrian regime to deliver it in the Turkish-backed Syrian National Army (SNA)-controlled areas in Tel Abyad and Ras al-Ain.
The Turkish Ministry of National Defense said in a statement, on Sunday, 8 December, that discussions between military Russian and Turkish officials took place in Ain Issa, resulted in supplying Tel Abyad countryside with electricity through Tishreen Dam in eastern Euphrates.
The spokesperson of Russian troops in Syria, Boris Vomychev announced in a press conference held with leaders of the Autonomous Administration of North and East Syria (NES), on 17 November, that Syrian regime forces gained control over the Tishreen Dam.
The dam is located 90 km away from the city of Aleppo, and its hydroelectric station produces about 630 megawatts, and it is considered the second largest power plant in Syria.
A 155 square kilometers lake with a storage capacity of 1.9 billion cubic meters of water, is located behind Tishreen Dam.
The Turkish Ministry of National Defense said that they are working on delivering electricity to Tel Abyad and Ras al-Ain that are located nearby the Turkish borders in northeastern Syria.
Turkey gained control over the districts of Tel Abyad and Ras al-Ain after the military operation it waged against People's Protection Units (YPG), on 9 October 2019.
The Turkish military operation was stopped following the Turkish-Russian agreement that provided for the YPG withdrawal from the Turkish borders, and for conducting joint patrols of the so-called safe zone on the Syrian side of the border.
In the context of bilateral negotiations between Turkey and Russia, the countries conducted a joint patrol on the M4 international highway, on 12 December, to supervise the process of the parties' military forces withdrawal from the area connecting Ain Issa and Tel Tamr, according to the Russian agency "RIA Novosti".
Both countries supervised the demining process that took place in Alia and Tel Tamer and launched a sub-power station in the Mabrouk refugee camp area, located between Ras al-Ain and Tel Abyad.
if you think the article contain wrong information or you have additional details Send Correction