Bab al-Hawa announces number of Syrians deported from Turkey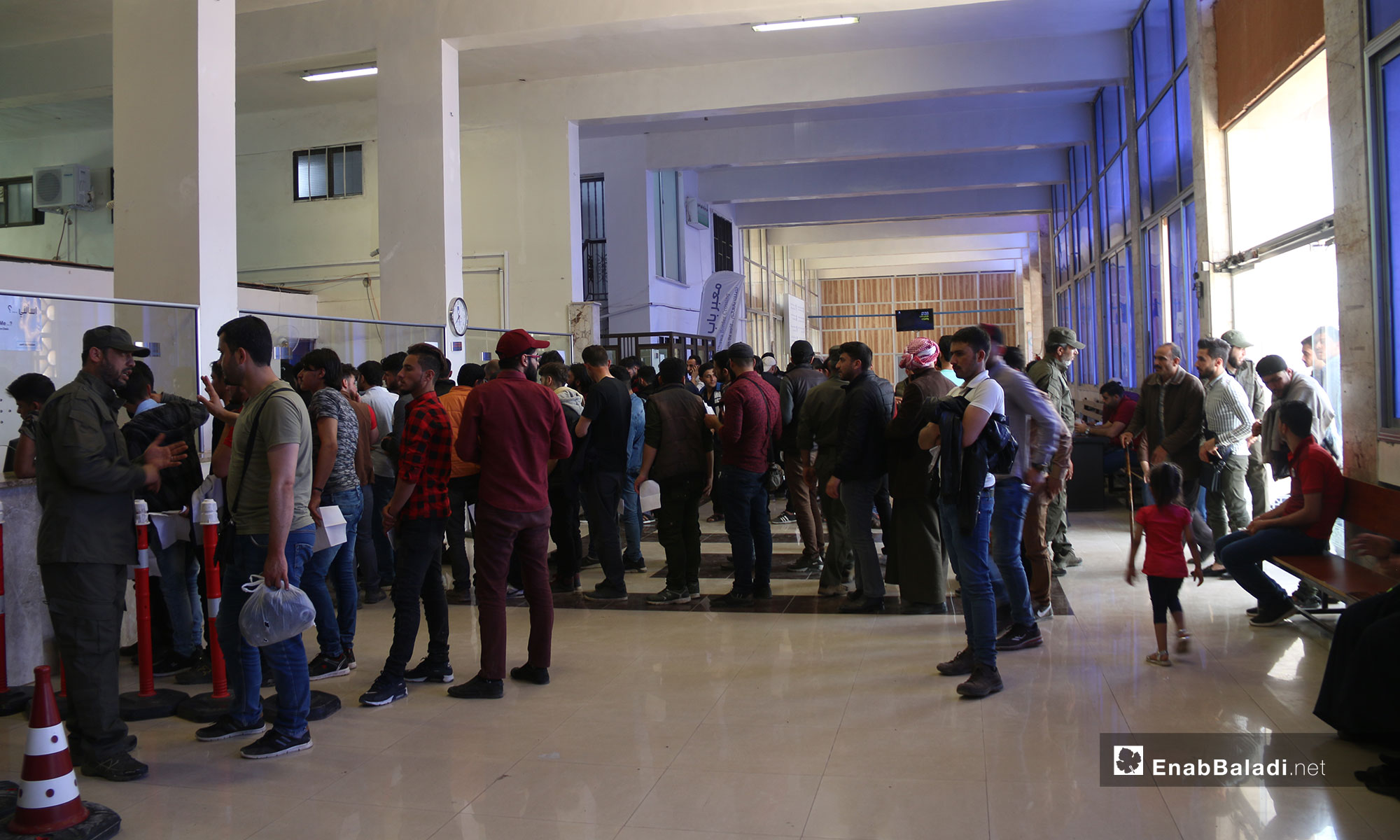 On 3 December, Bab al-Hawa border crossing published statistics of the number of deportations of Syrian refugees from Turkey. The statistics show that Turkey deported about 5,816 Syrian refugees in November.
The number of Syrian refugees who were deported by Turkish authorities, increased by 1350 deportees since last October.
The crossing border also published departure and arrival statistics. In which 342 Syrians, who have an entry permit from the governor of Istanbul, entered Turkey.
Moreover, 119 transit passengers, six students, 535 merchants and 553 organization members were able to enter Turkey.
In a statement to Enab Baladi, Mazen Alloush, the head of the Bab al-Hawa media office, highlighted that Turkey deports nearly the same number of Syrian refugees each month.
Alloush divided the deportees into several categories: The first of which includes Syrian people who illegally entered Turkey. They get arrested by the Turkish authorities to be deported to Idlib through the border crossing.
The second category has offenders of state laws; "they do not have official identification documents such as kimlik (Temporary Protection Identification Document)." These people are liable to be returned to their countries.
Turkey, in the recent months, increased its deportations of Syrian refugees and asylum seekers. This comes on the heels of the decisions of the Turkish Ministry of Interior, made in mid-July 2019, to deport Syrian refugees who do not have the temporary protection card.
The Turkish authorities announced, about ten days ago, its deportation of a number of Syrian refugees from the Turkish province of Şanlıurfa to Aleppo countryside in Syria without explaining the reason for their actions after an inspection campaign conducted by the Turkish police in places where Syrian refugees tend to congregate in Şanlıurfa city.
The province of Istanbul, in an official statement published on its website, on 15 November, said the deportation of more than six thousand unregistered Syrian refugees from Istanbul to the temporary residence centers in other Turkish provinces.
if you think the article contain wrong information or you have additional details Send Correction