Airstrike on Idlib Central Prison killing one and wounding four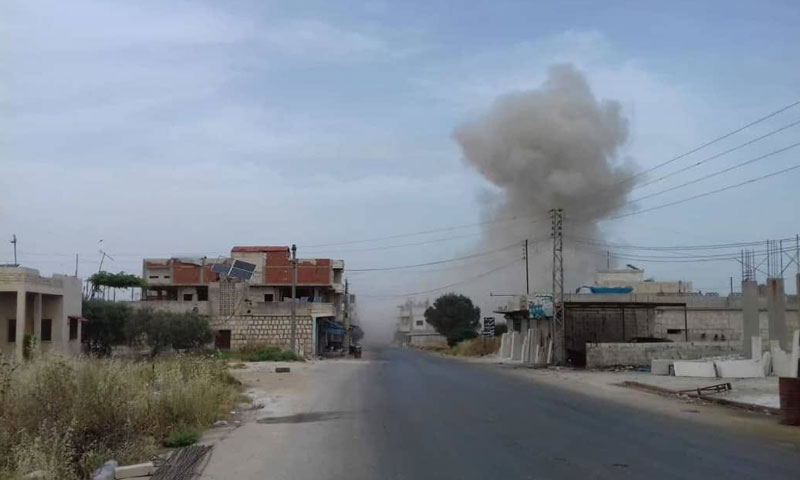 The Syrian Salvation Government (SG) said that a prisoner and four visitors were killed in an airstrike targeting Idlib Central Prison and its vicinity.
In a statement on Tuesday 3 December the SG's Ministry of Interior said, that three warplanes carried out nine airstrikes, on Monday 2 December, killing and wounding prisoners and visitors.
The Syrian army, aided by Russian warplanes had recently escalated their aerial shelling on the province of Idlib, in parallel to military operations on the ground in eastern Idlib.
The SG delayed the announcement of the airstrike on the Central Prison until Tuesday.
According to Ahmad Latouf, Minister of Interior at the SG, the ministry mobilized its staff to secure the prison and transfer the wounded to the closest medical points.
The police and internal security bodies arrested dozens of inmates who fled the prison. Others turned themselves in at nearby checkpoints, and were transferred to "safer places", according to Latouf.
Police patrols are still chasing fugitives at large and called on the area's residents to inform the surrounding checkpoints about any fugitive they encounter.
The SG was established in 2017, and it runs the different affairs of Idlib province.
The Syrian Observatory for Human Rights, based in the UK, documented the death of 227 civilians, including 72 children and 32 women in Syria in November 2019 52 civilians, including 19 children and six women, of which were killed by the Syrian regime.
70 civilians were killed by Russian forces, including 26 children and 11 women, according to the report.
Three medics were among the victims, according to the report, two of which were killed by the Syrian regime, and another in an explosion by unknown perpetrators.
if you think the article contain wrong information or you have additional details Send Correction