Turkish drones return to northeastern Syria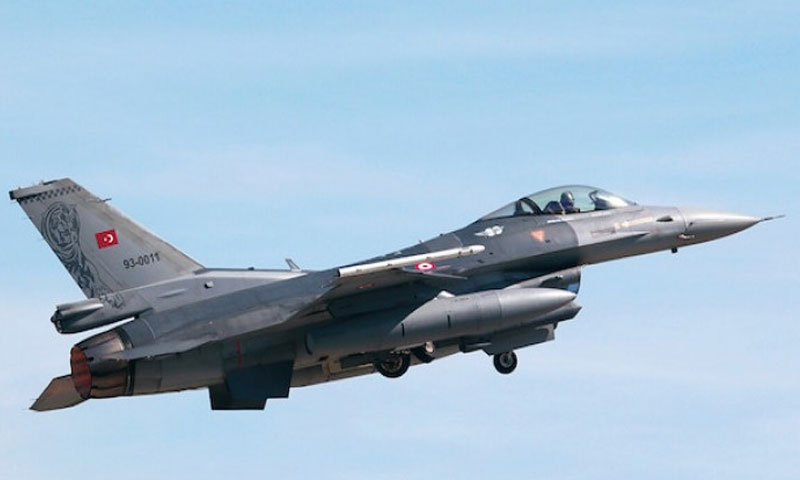 On Sunday 14 November, the district of Ain Issa, north of Raqah, was the site of violent clashes between Syrian Democratic Forces (FSD), supported by the Syrian Army, and the Turkish-backed Syrian National Army (SNA).
Turkish drones returned to the Euphrates region, a month after it was withdrawn from the region following the Sochi agreement.
The SDF's official twitter account announced that Turkey "launched attacks with tanks, artillery, and a large number of mercenaries on several [axes] to invade Ain Issa" on Saturday 23 November morning local time.
The local coordination committee of Ain Issa posted a recorded video on its official Facebook page showing clouds of smoke caused by Turkish airstrikes in the vicinity of Ain Issa.
The committee also said on its Facebook page "Turkish warplanes carried out more than 20 raids on SDF positions" and posted a video that shows clouds of smoke in the vicinity of Ain Issa.
M4 highway
The SNA has been involved in constant clashes with the SDF in the northeastern regions of Syria, especially close to the borders with Turkey.
Clashes were also reported near the M4 international highway in the vicinity of Ain Issa in northern Raqqa, and Tel Tamer in western al-Hasakah.
The SNA spokesperson, Major Yousef Hamoud, in an interview with Enab Baladi, on Saturday 23 November 2019, said that they are fighting with SDF in north of Tel Tamer and in the villages near the M4 highway, to push the SDF away from the Turkish borders.
Hamoud pointed out that SNA "troops are advancing to gain control over locations of hostile forces, who were sneaking to our areas of control". "We have gained control over two SDF's locations near Ain Issa", he confirmed.
The official news agency of the Kurdish-led Autonomous Administration, Hawar (ANHA), published a video showing heavy clashes in the villages of Saida, Mu'laq and al-Wasta west of Ain Issa.
The SDF press office stated: "The Turkish army and its mercenary factions carried out an attack on the town of Ain Issa from three directions with support of armed unmanned aerial vehicles and artillery. Our forces retaliated against those attacks in self-defense and fierce clashes broke out on several fronts around Ain Issa".
It has been nearly a month after the Sochi agreement between Russian president, Vladimir Putin, and his Turkish counterpart, Recep Tayyip Erdoğan. The agreement aimed at ending the fighting between Turkish armed forces and SNA on the one hand and SDF on the other hand in the eastern region of the Euphrates.
if you think the article contain wrong information or you have additional details Send Correction