Several members from the Constitutional Committee demand a cessation of violence in Idlib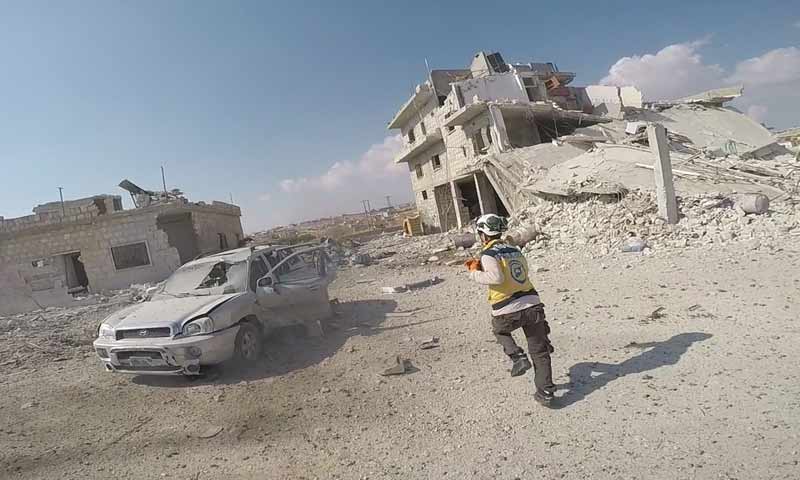 On 7 November, members of the Syrian civil society list in the 45-member drafting group of the Constitutional Committee, called for a ceasefire in Idlib during their first meeting in Geneva, Switzerland.
A delegation of six members from the civil society list, out of the 15-member list, met with the UN Special Envoy for Syria, Geir Pedersen and the Russian advisor to the UN Secretary General, Vitaly Naumkin before the start of the fourth day of meetings with the smaller committee groups.
Informed sources told Enab Baladi that the six-representatives of civil society asked the envoy and the advisor to put pressure on both warring sides in order to hold a ceasefire in Idlib, pointing out that the continued violence and its threat to civilian lives in Idlib will affect the work of the committee negatively.
The small-constitutional committee began its first meetings last Monday, 4 November. The meetings of the committee have included so far, the writing of the constitutional contents, based on the speeches and discussions of the 150 members of the expanded constitutional committee, on the 30th and 31th of October 2019.
The sources added that the meetings face delaying tactics by the Syrian regime's list, which continued during the meetings of the past days to ignore discussions about the constitution and continue to condemn the "Turkish occupation", saluting the "Syrian Arab Army" and its "fight against terrorism."
The military escalation continues in Idlib by the Russia-backed Syrian regime forces. The regime's warplanes are carrying out raids on the villages and towns of the southern Idlib countryside and western countryside of Aleppo, killing and injuring dozens of civilians. The bombardment targeted more than 14 service points in the area, including medical and educational facilities, according to a statement released by the Response Coordinators Group (RCG).
if you think the article contain wrong information or you have additional details Send Correction